Thomas Edison discovery: Electrical wire from historic home lighting demo on sale for $120,000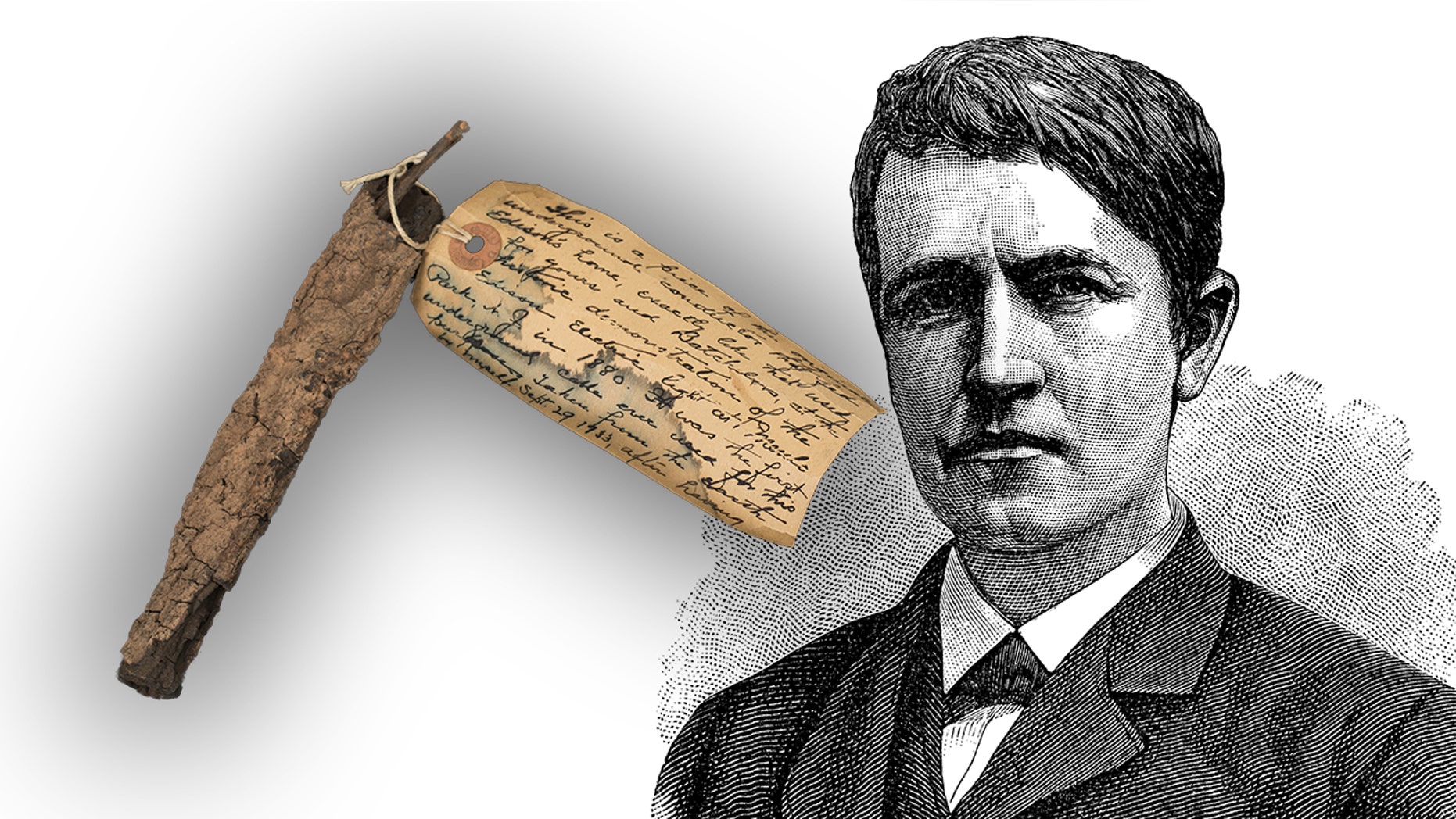 A long-lost piece of electrical wire from Thomas Edison's first underground cable for electric lighting is up for sale.
The wire is being sold by The Raab Collection, which will unveil the artifact on Tuesday. Valued at $120,000, the electrical wire is the only known artifact of its kind to have survived, says the Ardmore, Pa.-based historical document dealer.
Edison's own home in Menlo Park, a section of Edison, New Jersey, was among the homes lit in the November 1880 electrical lighting test.
SCIENTISTS HAVE A NEW THEORY ON HOW THE CHERNOBYL DISASTER UNFOLDED
The artifact paved the way for widespread deployment of electrical lighting, according to Nathan Raab, one of the owners of The Raab Collection.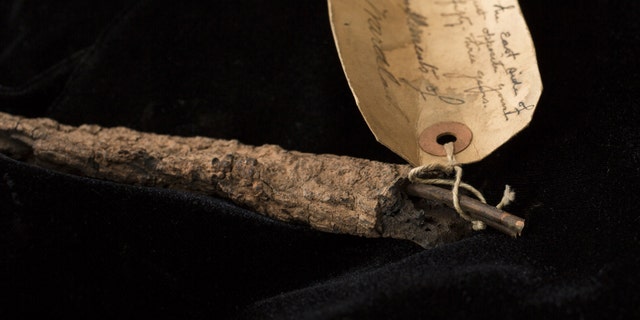 "There are only a handful of inventions in history that have changed the way everyone lives on a daily basis," he told Fox News. "The light bulb changed everything."
"Because of this test Edison was able to put lights up in New York; because of that, it went worldwide," he added.
GEORGE WASHINGTON'S FAMOUS REVOLUTIONARY WAR TENT FOUND IN NEWLY-DISCOVERED PAINTING
The wire was saved by F.A. Wardlaw, a long-time Edison lab aide who was present on the night of the test. In 1933, Wardlaw dug up the wire and sent it to Paul Kruesi, the son of Edison's chief machinist, who grew up with the inventor in Menlo Park. A handwritten note from Wardlaw is attached to the piece of electrical wire.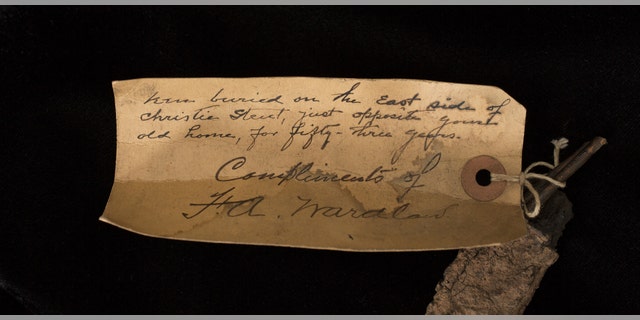 The Kruesi family home also was one of the houses in the lighting test.
"Perhaps you would like a piece of the original conductor used by Edison at Menlo Park at the now historic demonstra­tion of the Edison System of Incandescent Electric Lighting in 1880, so am sending you one," Wardlaw wrote in a Oct. 4, 1933 letter accompanying the artifact and note. "I dug it out of the bank on the east side of Christie St, Menlo Park, directly opposite your old home, last Friday. It was the first underground cable ever used for electric lighting and appears pretty good yet after being buried for 53 years."
LONG-FORGOTTEN TIME CAPSULE DISCOVERED IN SPACE NEEDLE
The Raab collection acquired the artifact from the Kruesi family's heirs for an undisclosed price.
Follow James Rogers on Twitter @jamesjrogers