Tests reveal earliest known Egyptian mummy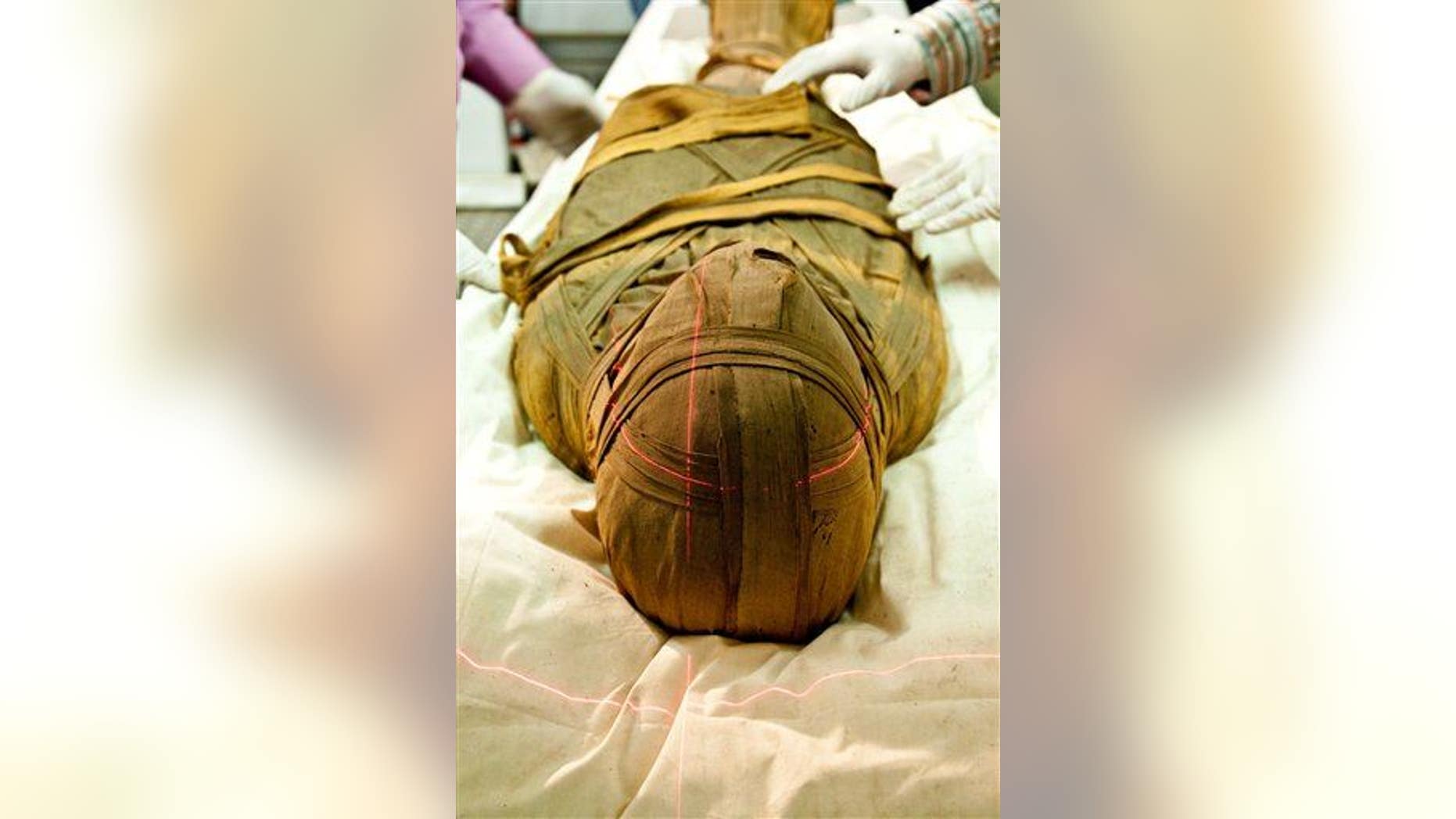 He was probably in his 20s and died nearly 6,000 years ago in Egypt. Beyond that, not much is known about the mystery man—except that he has helped scientists rewrite the book on mummification.
Chemical analysis reveals that whoever buried him also embalmed him, and that pushes back the start of the mummification practice about 1,500 years, reports Live Science.
What's more, the "recipe" used to preserve the man is similar to the one that was in use about 2,500 years later, when the likes of King Tut and other pharaohs were laid to rest, reports National Geographic.
The basic recipe, per the BBC: a plant oil such as sesame oil; a balsam-type plant or root extract; a plant-based gum, or sugar; and tree resin, which helped ward off bacteria.
"Until now, we've not had a prehistoric mummy that has actually demonstrated—so perfectly through the chemistry—the origins of what would become the iconic mummification that we know all about," says archaeologist Stephen Buckley of the University of York.
The mummy was discovered about a century ago and has been in the Egyptian Museum of Turin. It proved to be a perfect specimen to test because, crucially, no conservation efforts were ever used on it over the years.
Live Science notes one interesting aspect of the dates involved: The man's death predated writing, meaning the formula for embalming had likely been passed down verbally from generation to generation.
(Ever see a mummy tattoo?)
This article originally appeared on Newser: Earliest Known Egyptian Mummy Is Discovered