Stonehenge holds a 'sonic secret,' says study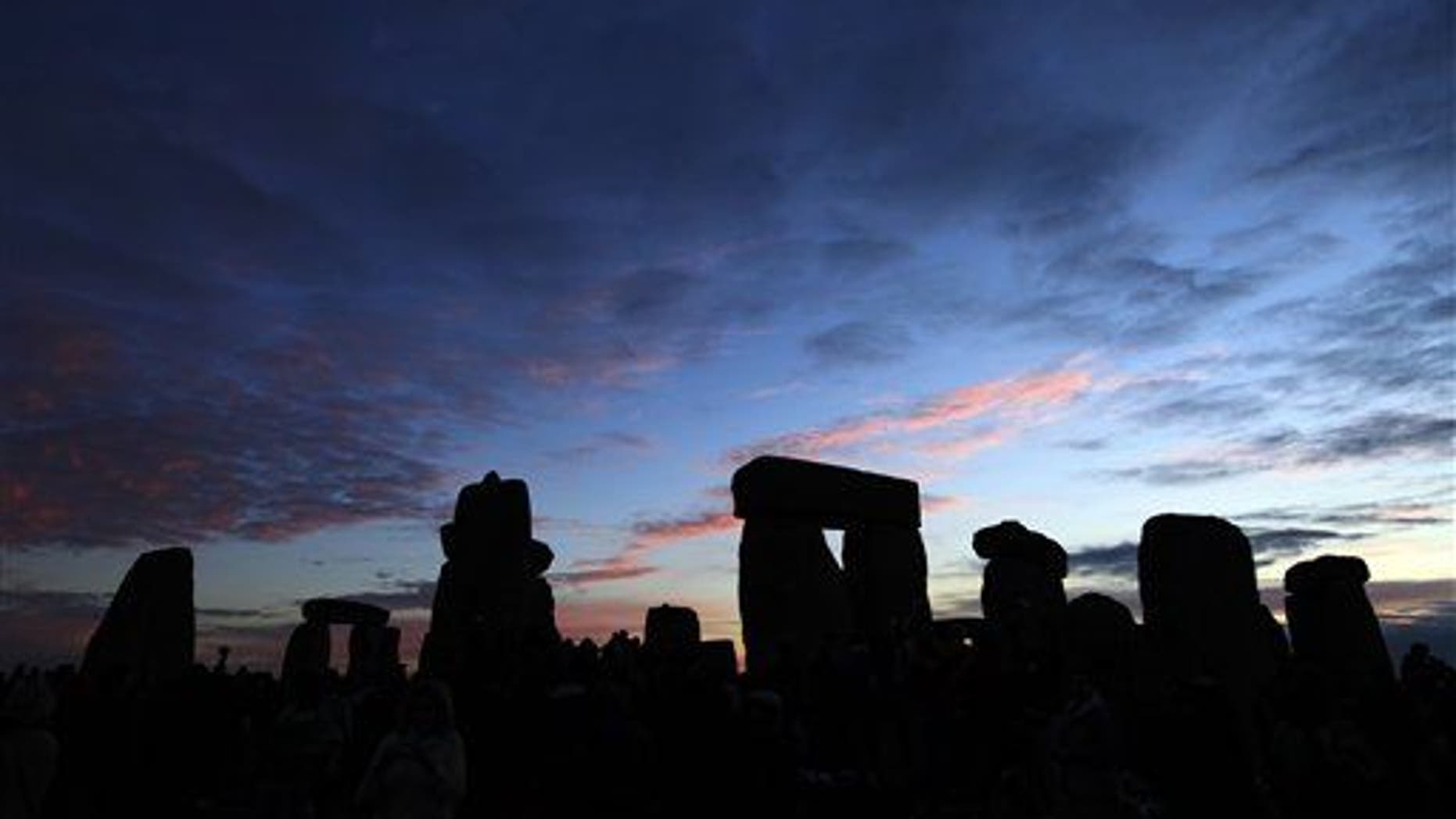 There are no shortage of theories about Stonehenge, but few are so melodious as this: A recent study carried out by the Royal College of Art in London suggests that the monument holds a "sonic secret." The researchers' theory surrounds Stonehenge's bluestones, some of which hail from 200 miles away in Wales' Preseli Hills.
While archaeologists are still working to establish whether man or, perhaps, glacier carried them to Wiltshire, the Royal College of Art researchers suggest the rocks were intentionally brought to Stonehenge because of their "unique acoustic properties." As part of a larger study of the acoustic elements of the Pembrokeshire landscape where the bluestones hail from, it was discovered that many of the rocks in the area issue a metallic sound (akin to a bell or gong) where hit with a hammerstone.
In fact, the study notes that one Preseli village used bluestones as its church bells through the 1700s. The BBC reports that the researchers tested thousands of rocks, and that a high percentage rang "just like a bell," says a lead researcher.
"And there's lots of different tones, you could play a tune," he adds. In July, the team was granted permission to acoustically test Stonehenge's bluestones, and found that a number of them did indeed return a sound, though a slightly muted one, perhaps in part because some of the rocks have been shored up using concrete.
They also saw indications that some of the bluestones featured what could be strike marks; more study is needed on that front. (Click for more on the mysteries of Stonehenge's bluestones.)
More From Newser