Stolen flintlock rifle that was used at Battle of New Orleans returned to museum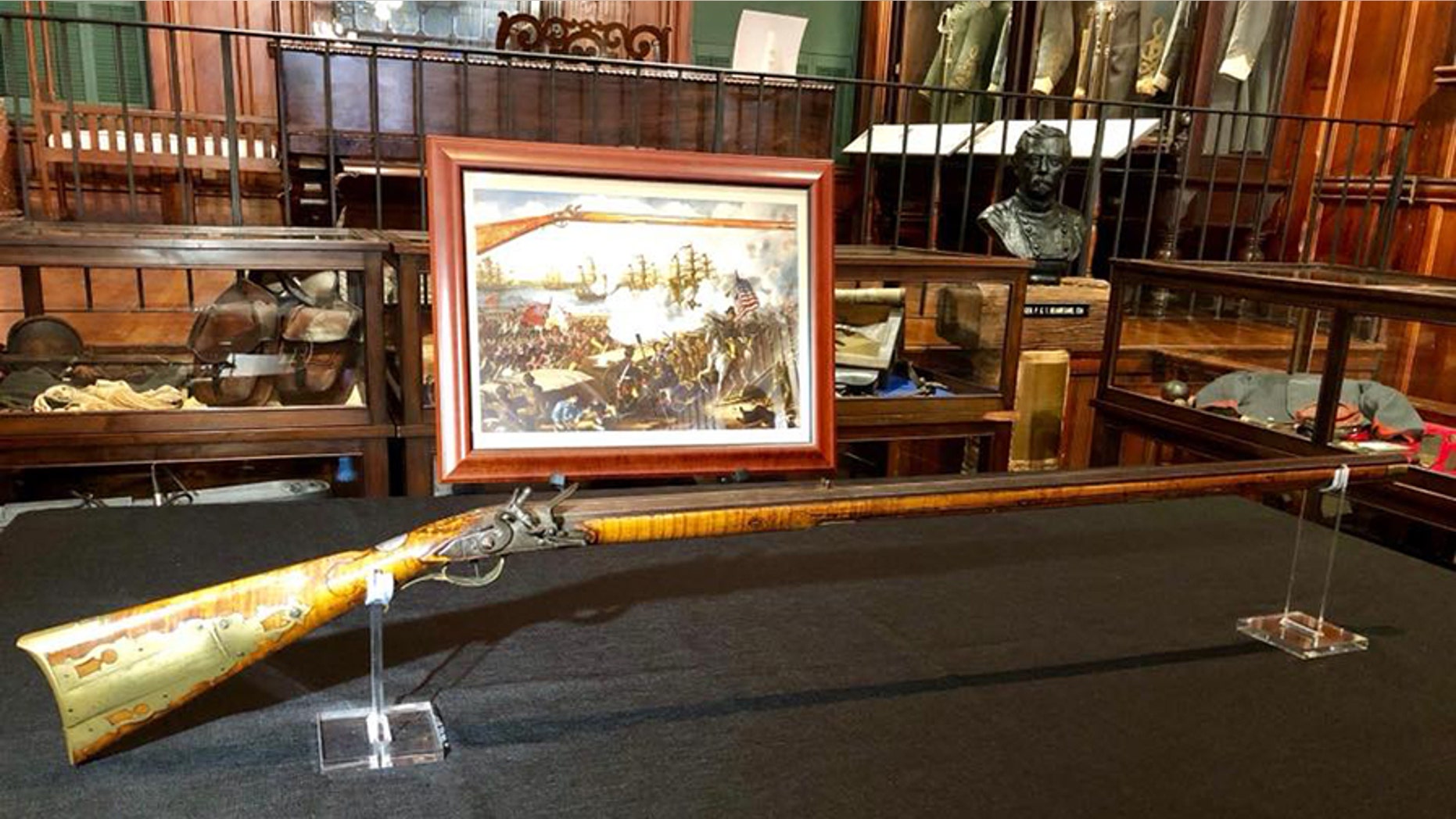 A historic flintlock rifle that was used during the Battle of New Orleans has been returned to the museum it was stolen from over 35 years ago.
FBI agents and Louisiana State Police recovered the rifle from a private home in south Louisiana and returned the weapon to the Confederate Memorial Hall Museum in New Orleans. The Battle of New Orleans, which was fought from Dec. 14, 1814 to Jan. 18, 1815, was the last major engagement of the War of 1812.
"Over 35 years ago a Kentucky style flintlock rifle, the only known weapon fully documented and traced back to the 1814 Battle of New Orleans was taken from the Louisiana Historical Assoc. (now known as the Confederate Memorial Hall Museum) where it was donated to by a family member of the original owner," explained the Louisiana State Police, in a Facebook post.
DISCOVERY OF 500-YEAR-OLD PISTOL PARTS SHEDS NEW LIGHT ON COLORADO'S SPANISH COLONIAL HISTORY
"The rifle will now be housed at the the museum where the original owner intended it to reside for all to see," added the Louisiana State Police.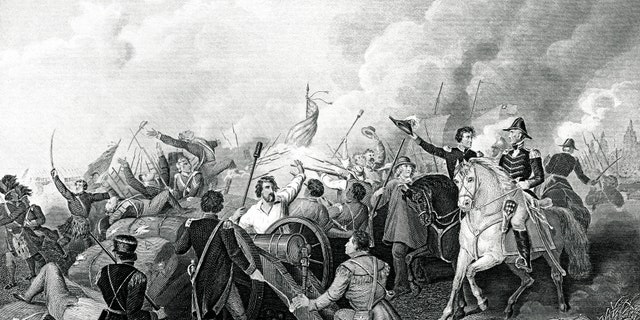 The head of the FBI's New Orleans office, Eric Rommal, says the museum asked the FBI to investigate in the fall, and the bureau and Louisiana State Police found it at a home in south Louisiana. He says the homeowners traded for the rifle in 1982, apparently without realizing it was stolen, and cooperated with investigators.
Citing the museum's curator Joseph Ricci, Nola.com reports that the .38-caliber long rifle was used by William Ross during the battle. Ross, a New Orleans flour inspector, was a member of the local militia.
FROM ROYAL STATUE TO REVOLUTIONARY WAR BATTLE: THE AMAZING JOURNEY OF 'MELTED MAJESTY' MUSKET BALL
Investigators are unsure exactly when the rifle went missing, according to the report, but say that at one point it was at a store in the French Quarter. The FBI says that the rifle was traded for a number of other weapons in 1982 when it came into the possession of the person from whom it was eventually recovered.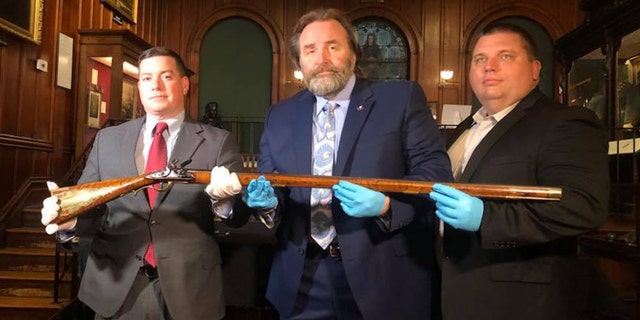 The rifle is just the latest historic weapon to grab headlines in the U.S. The discovery of centuries-old pistol parts in Colorado, for example, is shedding new light on the state's Spanish Colonial history.
A storied Revolutionary War musket ball that was melted from a famously toppled statue of King George III went on display at the Museum of the American Revolution in Philadelphia last year.
RARE REVOLUTIONARY WAR SWORD TO GO ON DISPLAY FOR THE FIRST TIME
In August 2017, a Revolutionary War-era knife was unearthed during an archaeological dig at Colonial Michilimackinac in Mackinaw City, Michigan, the latest in a series of amazing finds at the site.
The Associated Press contributed to this article.
Follow James Rogers on Twitter @jamesjrogers