Soyuz Capsule Docks With Space Station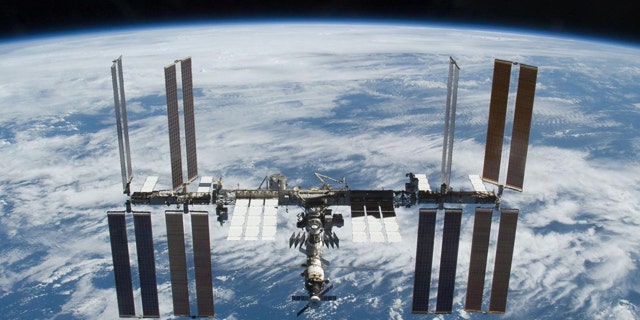 NEWYou can now listen to Fox News articles!
The International Space Station has three new tenants.
A Russian Soyuz capsule docked with the orbiting lab Friday, two days after blasting off from Kazakhstan. It delivered an American, an Italian and a Russian for a five-month stay.
The docking took place 220 miles (355 kilometers) above west Africa, just as NASA was wrapping up a fueling test of space shuttle Discovery on its Florida launch pad. Discovery should have flown to the space station in November, but is grounded until February because of fuel tank cracks.
The newest space station residents are Catherine Coleman, Paolo Nespoli and Dmitry Kondratyev. Two Russians and one American already are on board, for a total crew of six.
The new trio joins Commander Scott Kelly and Flight Engineers Alexander Kaleri and Oleg Skripochka who have been living and working on the space station since Oct. 9. The veteran station occupants are scheduled to end their stay in March.

As they waited for their new crew mates, the current station residents kept busy with science, maintenance and other tasks, NASA reported.

On Thursday, Kelly monitored bowling ball-sized satellites programmed by U.S. high school students to perform virtual spacecraft tasks. The ongoing experiment also was part of a student competition.

Kaleri and Skripochka participated in a couple of Russian experiments. One experiment was designed to detect pressure leaks to improve spacecraft safety. Another experiment observed how crew members physically and mentally adapt to long duration missions in microgravity.

The two cosmonauts also inspected filters and windows in the Russian segment of the station.