South Carolina sees massive stink bug invasion: They're looking to 'move into people's homes'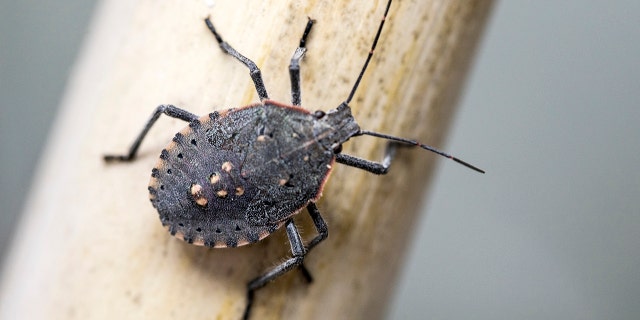 Residents in South Carolina have a smelly issue: a reported increase of the brown marmorated stink bug population, an invasive species which releases a foul odor when threatened.
Specifically, residents in The Upstate, a region in the western part of the state, have noticed an increase in these stinky bugs, Fox Carolina reported. This may partly be a result of warm weather that has extended well into fall, Eric Benson, an entomologist at Clemson University, told Fox News.
TENNESSEE 'BEE WHISPERER' REMOVES 35,000 HONEY BEES FROM BRICK WALL
"It has been warmer longer, so the population may have had more time to feed and reproduce," he said.
Normally, when the weather begins to cool, stink bugs look for shelter. But in this case, the shorter days have likely promoted the critters to seek shelter in advance of cooler temperatures.
"This is the time of year when these bugs start to look forward to shelter and move into people's homes," Benson said, adding the brown marmorated stink bugs — which were first reported in the United States in the 1990s and in South Carolina roughly six or seven years ago — "aggregate in large numbers in sheltered locations."
While it's not an issue when these insects aggregate in a "tree hole," Benson said, "in your house ... that's another thing."
Benson explained these creatures sneak into homes through gaps and other open spaces — such as tears in window screens or through an open door. He encouraged residents to make sure their homes are properly sealed with caulking, as stink bugs "attract one another."
"The quicker you can kill them or sweep them [away] the better off you'll be. Once they get into your house they are harder to control," he warned.
NORTH CAROLINA WOMAN SAYS FIRE ANTS 'EXPLODED' ALL OVER, DELIVERING PAINFUL STINGS THAT NEARLY KILLED HER
While stink bugs aren't typically harmful to pets or humans, they have been known to produce an allergic reaction in those "who are sensitive to the bugs' odor," according to Pennsylvania State University. These bugs also feed on fruits — specifically apples, figs, and peaches, among others.
To get rid of stink bugs, Benson warned not to crush the creatures, as this method will release the bugs' odor which can stink up a room or home. Rather, Benson suggested removing the bugs manually, by capturing them and placing them outside. A pesticide can also kill off the pests if the population persists.
Benson noted the best way to prevent brown marmorated stink bugs from entering your home is by taking precautionary measures.