Solar eclipse viewers spark Oregon traffic nightmare
As the U.S. experiences its first total solar eclipse since 1979, the impending traffic situations are already cropping up, most notably in Oregon.
Starting on Wednesday, traffic back-ups occured in Central Oregon on Highways 26 and 97, with traffic stretching for nearly 30 miles on Highway 26, near the Ochoco Reservoir. The traffic is due to people staking spots to catch a climpse of the event.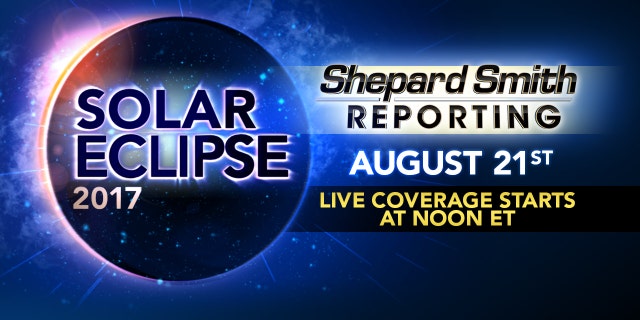 The eclipse, which is expected to last approximately two and a half minutes, will cut through a swath of the U.S., ranging from Oregon to South Carolina.
SOLAR ECLIPSE: WHY SOME SCHOOLS ARE CLOSING AND SOME WILL BE OPEN
Oregon State Police tweeted two pictures of the traffic on Highway 97, writing: "Traffic is increasing for the #oreclipse. Heavy traffic congestion now on HWY 97 NB in LaPine. #knowbeforeyougo"
The Ochoco National Forest also tweeted a picture of the standstill traffic. "Traffic at a complete standstill from Ochoco Reservoir heading east," the government agency wrote. "People out of their cars relaxing."
Prineville police also posted to social media, writing on its Facebook account that traffic getting to the Symbiosis eclipse festival is severely hampered.
AMERICA PREPARES FOR THE SOLAR ECLIPSE
Nearly 1 million people are expected to visit the state for the eclipse, according to the Oregon Department of Transportation, which expects it to be "the biggest traffic event in Oregon history."