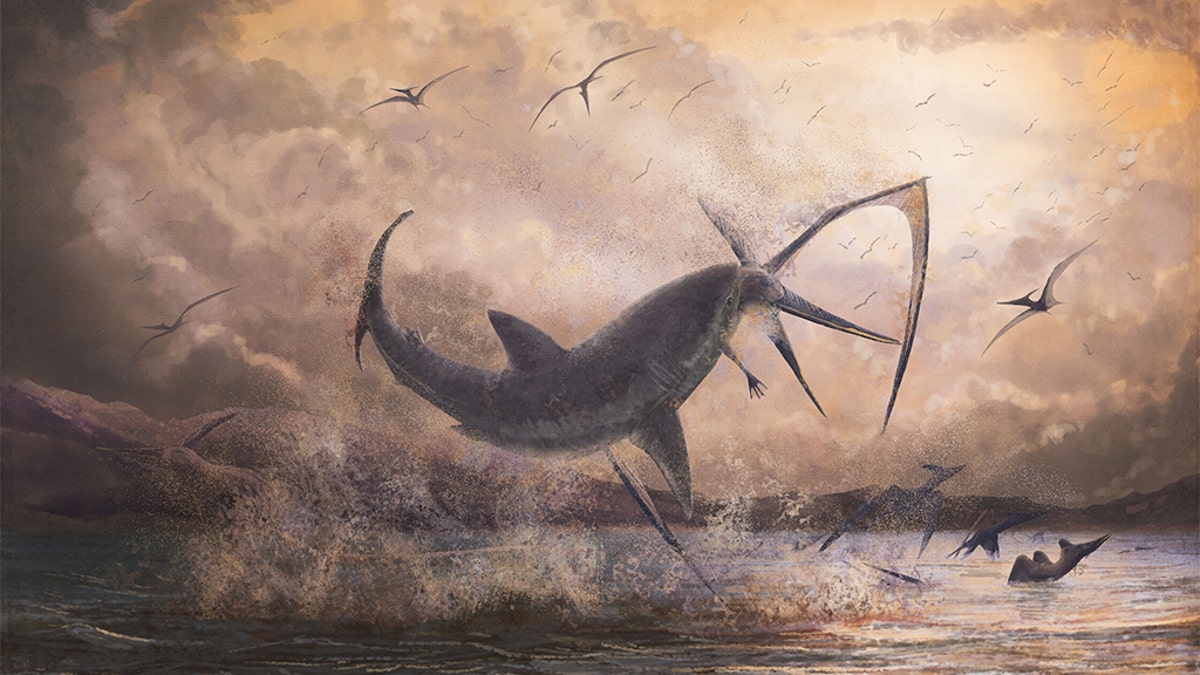 Researchers have found fossil evidence that at least one shark in the Cretaceous age caught its food — a flying reptile — in midair.
The fossil, kept at the Los Angeles County Natural History Museum, shows a tooth from a large Cretoxyrhina mantelli shark lodged between the neck vertebrae of a Pteranodon, a flying reptile that lived from the Triassic period to the Cretaceous.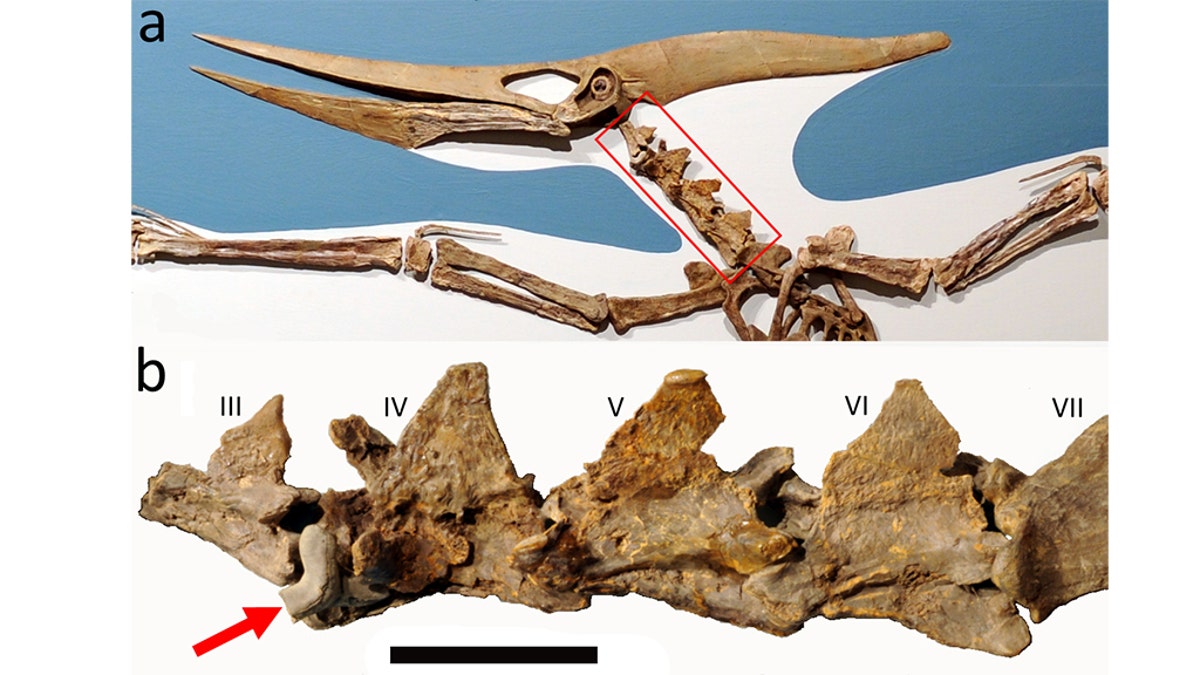 University of Southern California scientists who observed the bones published their findings on Friday in the peer-reviewed journal PeerJ.
The review explained that while interactions between the flying reptile and other fish, including sharks, have been recorded before, "until now interactions between Cretoxyrhina and Pteranodon have remained elusive."
'TREASURE TROVE' OF DINOSAUR FOOTPRINTS UNCOVERED BY STRONG STORMS
"Are there sharks today that hunt seabirds? Yes, there are," Michael Habib, a co-author of the study, told Phys.org. "Is that unique, or have big sharks been hunting flying creatures for millions of years? The answer is yes, they have. We now know sharks were hunting flying animals as long ago as 80 million years."
The fossil was excavated in the 1960s but hadn't been studied until recently. Scientists were intrigued by the tooth, as it's the "first documented occurrence of this large shark interacting with any pterosaur."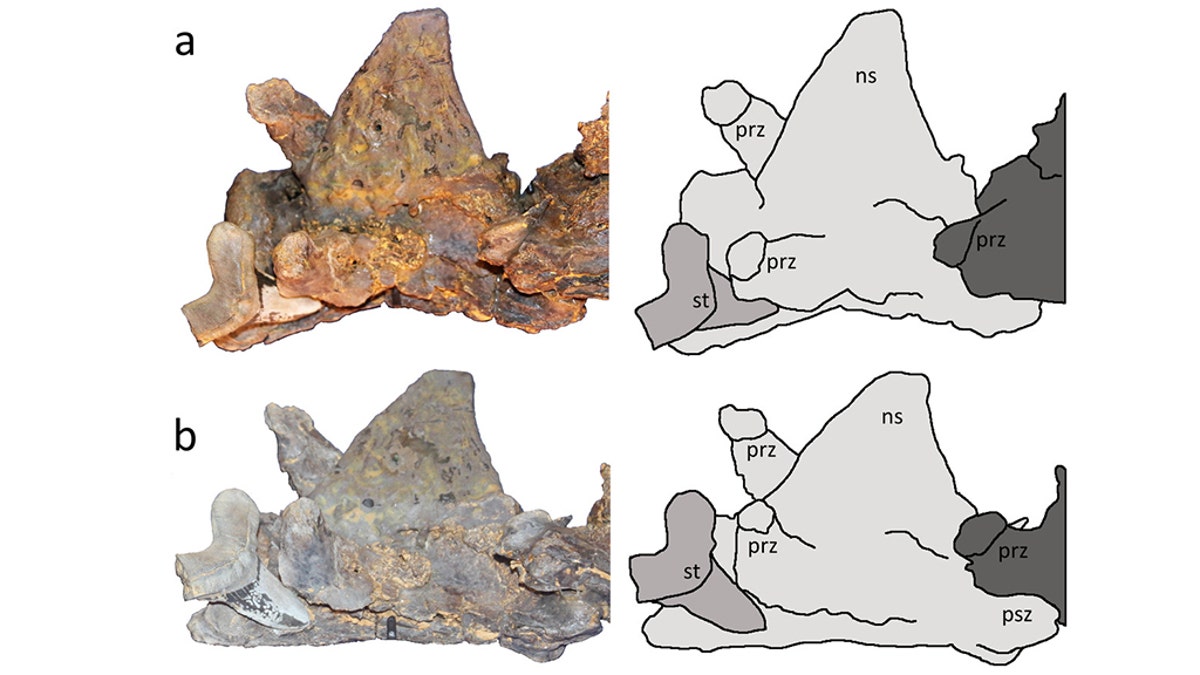 The researchers said it's "not possible to infer" whether the interaction between the shark and the flying reptile was for scavenging purposes, or if it represented predatory behavior.
"We know big sharks ate pterosaurs, so we could say a big fast predatory species could very well have eaten this Pteranodon when it entered the water, but we'll probably never know exactly," Habib said.