A "treasure trove" of dinosaur footprints — from at least seven different species, including a species of stegosaur — that date back about 100 million years have been uncovered by storm surge in the United Kingdom, researchers from the University of Cambridge revealed on Monday.
More than 85 "well-preserved" dinosaur prints from the Cretaceous period were recovered in East Sussex, along cliffs near Hastings, from 2014 through 2018, the researchers said. Their impressive findings were recently published in the journal Palaeogeography, Palaeoclimatology, Palaeoecology.
"Many of the footprints — which range in size from less than 2 cm to over 60 cm across — are so well-preserved that fine detail of skin, scales and claws is easily visible," the researchers wrote.
NEW HORNED DINOSAUR SPECIES DISCOVERED IN ARIZONA WOWS PALEONTOLOGISTS
Dr. Neil Davies, who co-authored the study, said the detailed prints were found during the past four winters as strong storms hit the area. Davies was impressed by the diversity of the prints, which have "incredible detail" due to the damp environment.
"You can clearly see the texture of the skin and scales, as well as four-toed claw marks, which are extremely rare," he explained in an online statement.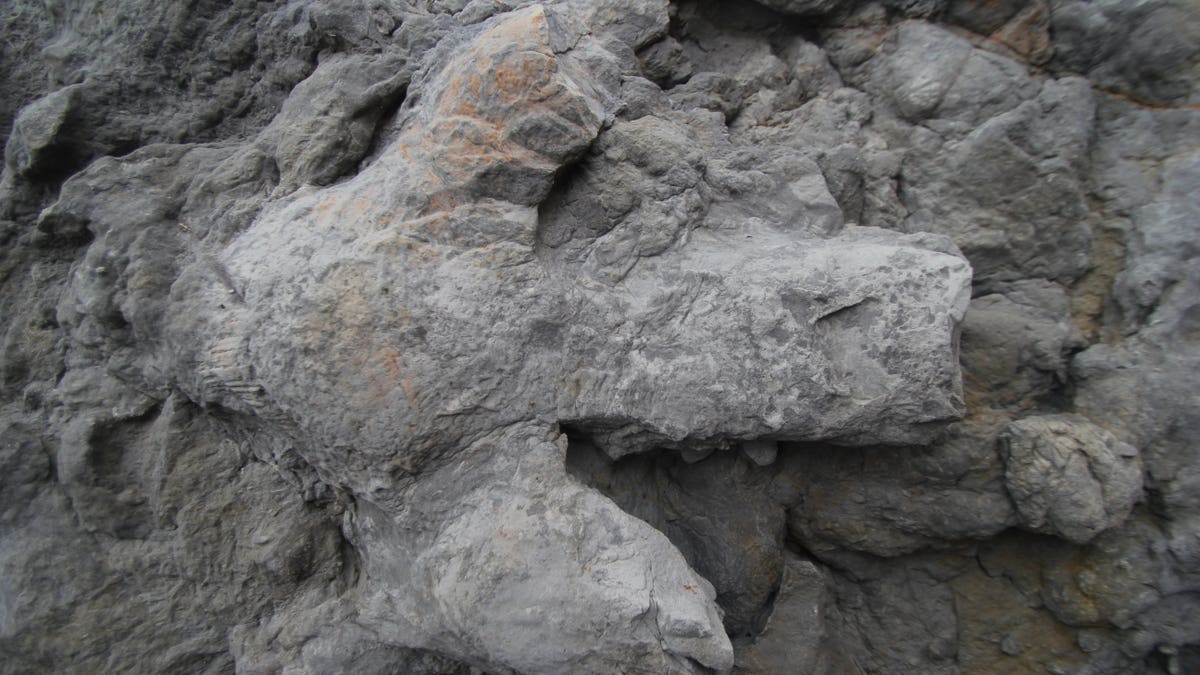 Anthony Shillito, a student in Cambridge's department of earth sciences and fellow co-author, said the whole body of fossils that were retrieved will help shed light on which dinosaurs co-existed and how they impacted the land they once roamed.
GIANT ATLANTIC BLUEFIN TUNA WASHES UP IN SCOTLAND, SHOCKS BEACHGOERS: IT WAS AN 'IMPRESSIVE BEAST'
"You can get some idea about which dinosaurs made them from the shape of the footprints – comparing them with what we know about dinosaur feet from other fossils lets you identify the important similarities. When you also look at footprints from other locations you can start to piece together which species were the key players," Davies agreed.
Specifically, Shillito plans to focus on how the large ancient creatures impacted river flows.
"We do see some smaller-scale evidence of their impact; in some of the deeper footprints you can see thickets of plants that were growing. We also found evidence of footprints along the banks of river channels, so it's possible that dinosaurs played a role in creating those channels," he explained.
The area the dinosaur prints were found is apparently one of the top digging sites in England, and researchers hope to find even more evidence in the coming years.