One of world's largest elephants killed by poachers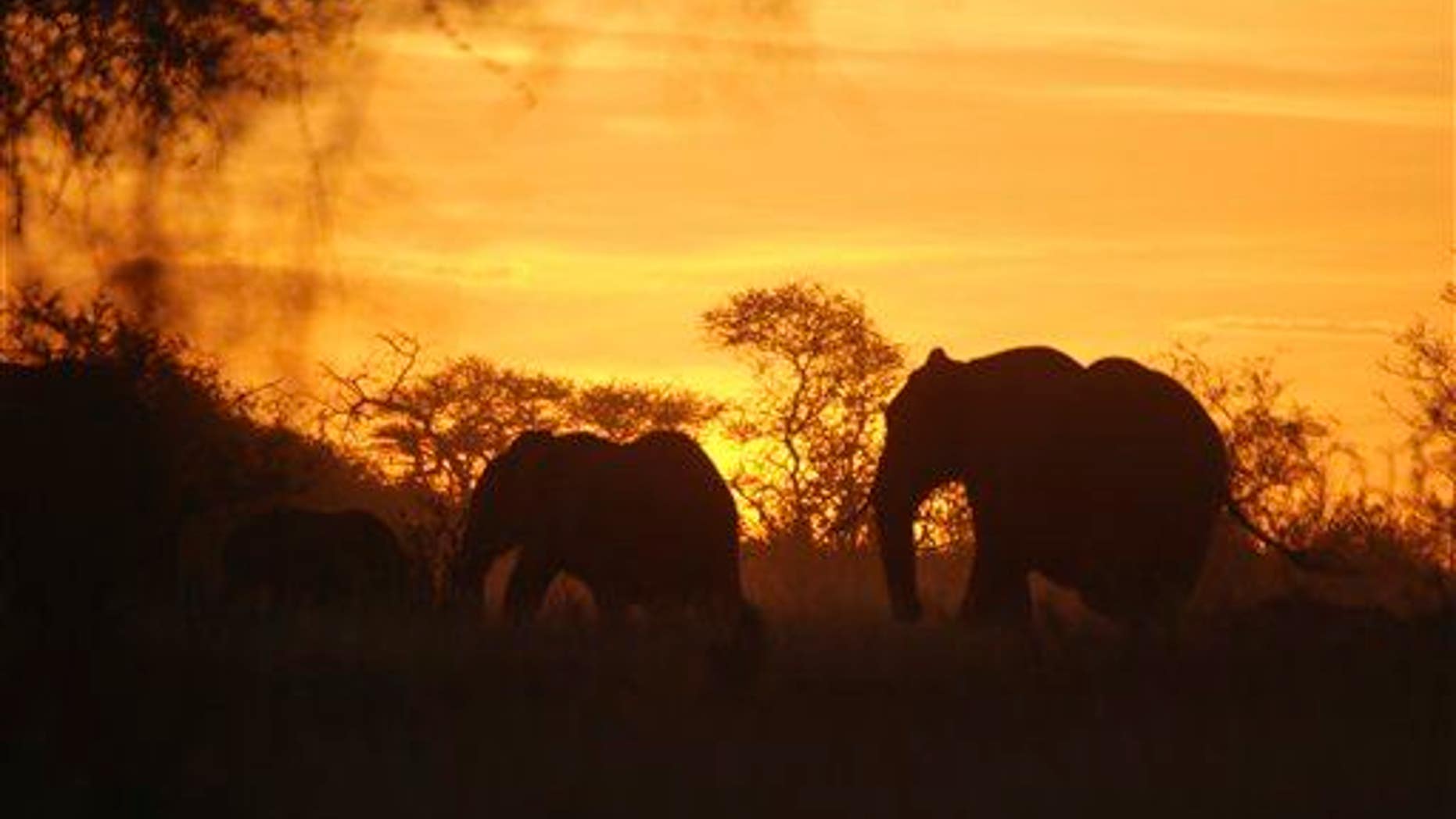 An enormous and iconic elephant thought to have been born in the late 1960s—considered one of the last great "tuskers," with ivory that weighed more than 100 pounds and was so big it touched the ground—has been killed by poachers in Tsavo National Park in Kenya.
The beloved Satao was found dead by poisoned arrows May 30 in a remote region he'd migrated to in search of fresh water, his four legs splayed and his head mutilated where his face and tusks had been hacked off, reports the Telegraph.
His identity was verified on Friday. The creature was said to have adjusted his habits to conceal his gigantic tusks from humans, keeping them cloaked by bushes.
More than 20,000 African elephants were slaughtered in 2013 alone, according to some estimates, with the demand for ivory sending poaching levels higher than they've been since its trade was still legal in the 1980s.
China and the US are considered the top markets for illegally acquired tusks, according to CNN, though in the case of the latter, Obama is trying to change things.
"Satao was probably one of half a dozen of Kenya's great tuskers, possibly the largest," says a British documentary filmmaker who filmed Satao extensively. "If Satao's death can galvanize the focus on what's actually happening here in terms of poaching, then he won't have died in vain." (Read about the baby rhino who won't sleep alone after poachers killed its mom.)
More From Newser