NASA Top Climate Scientist Arrested on White House Protest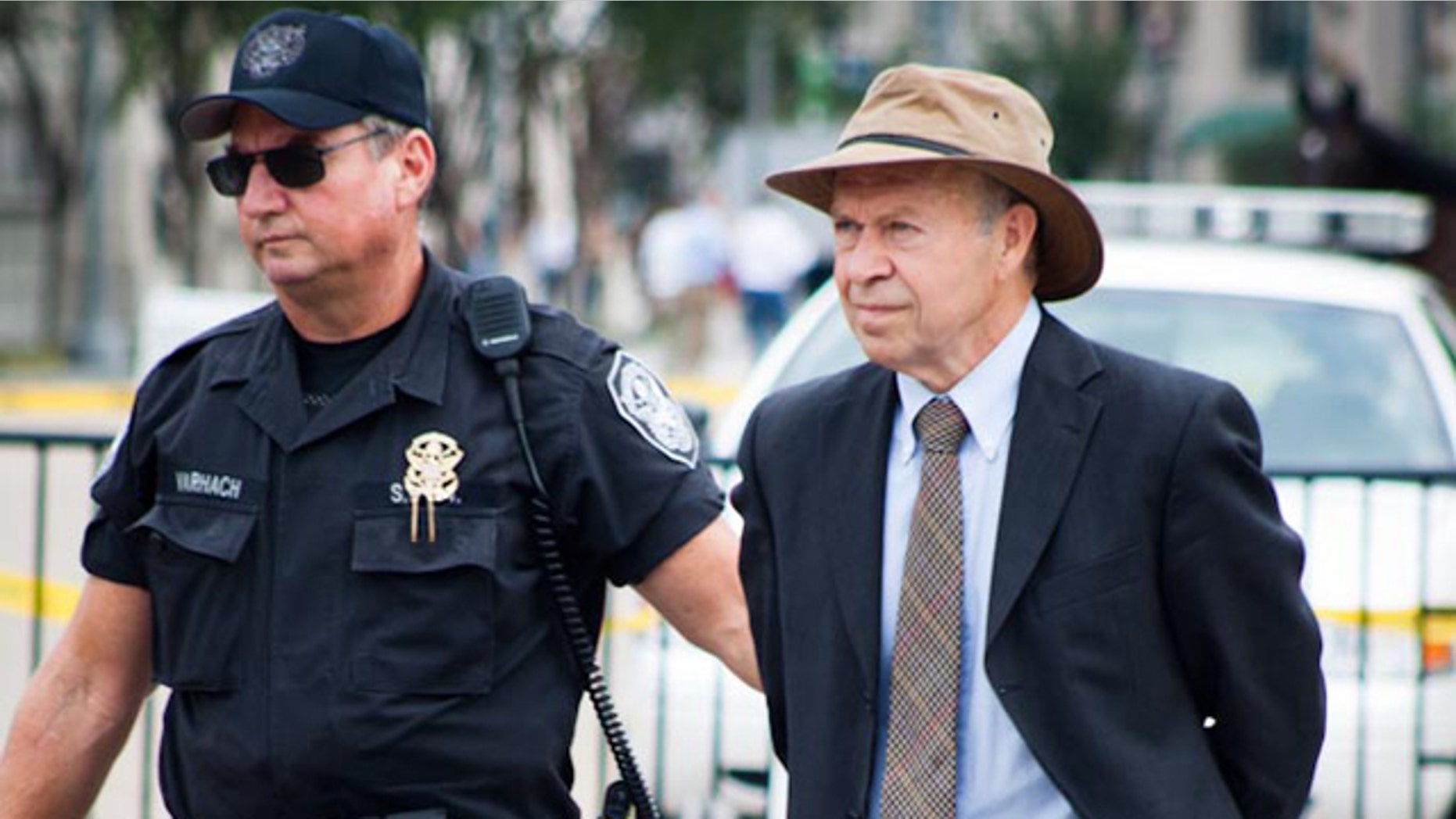 Alongside actress Daryl Hannah, religious leaders, and dozens of eco-activists arrested Monday outside the White House protesting a planned oil pipeline from Canada to the U.S. Gulf of Mexico stood an unlikely partner -- NASA's top climate scientist and government official James Hansen.
Hansen, a controversial and highly vocal proponent of the argument that man's actions have dramatically affected the planet's climate, is the director of the Goddard Institute for Space Studies -- a position for which he earns a $180,000 taxpayer-paid salary.
He has been arrested at least three times now in public protests over climate change and global warming.
Before his latest arrest Monday outside of the White House, Hansen used a microphone to implore President Obama to act "for the sake of your children and grandchildren," the SF Gate reported.
As a government employee, Hansen is essentially taking pot shots at his own employer.
Yet Ed Campion, a spokesman for parent organization Goddard Space Flight Center -- a Greenbelt, Md. facility that manages the space agency's unmanned scientific aircraft --  told FoxNews.com that Hansen was on personal leave for a day for the protests.
"The agency doesn't comment on personnel matters other than to say that Hansen was on his own personal time and wasn't acting in official capacity as a NASA employee," Campion told FoxNews.com.
It was unclear whether Hansen chose to be arrested on a vacation day or a personal day.
David Roberts, an writer with environmental blog Grist, questioned whether it was smart of Hansen to protest in this fashion.
"I know I'm not supposed to say this, but James Hansen managed his transition from scientist to activist *terribly*. All influence lost," the green blogger tweeted out prior to the arrest.
Hansen's arrest came on day 10 of a two-week sit-in to protest a Canadian company's proposal to construct a $7 billion, 1,702-mile pipeline to pump heavy crude oil from mines in Canada to refineries along the U.S. Gulf Coast.
Prior to the protest, Hansen told environmental blog SolveClimate News of his plans to join the protest and risk arrest, because the threat the pipeline poses to the climate is too great to ignore.
"If [Obama] chooses the dirty needle, it's game over because it will confirm that Obama was just greenwashing, like the other well-oiled, coal-fired politicians with no real intention of solving the addiction."
Canada is going to sell its dope, if it can find a buyer," Hansen said.
In June, a In a lawsuit filed in Washington, D.C., claimed Hansen receiving more than $1.2 million from the very environmental organizations whose agenda he advocated -- failing to comply with ethics rules and financial disclosures regulations.
Hansen has been arrested at least twice before in protests over climate issues, in 2009 and 2010.