NASA Sets Date for Next-to-Last Shuttle Launch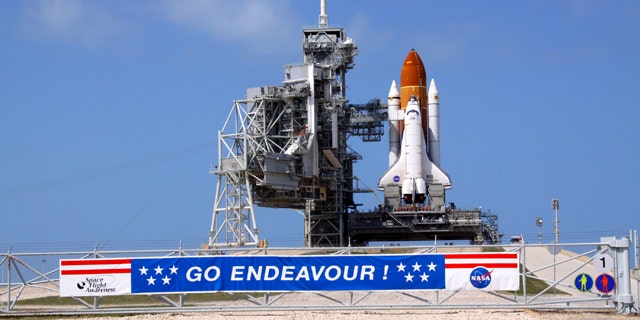 NEWYou can now listen to Fox News articles!
CAPE CANAVERAL, Fla. – NASA's next-to-last space shuttle flight is set to begin late next week.
Spaceflight managers gathered Tuesday at Kennedy Space Center in Florida and set April 29 as the launch date for Endeavour's final voyage.
The two-week mission will be led by Mark Kelly, the astronaut husband of wounded congresswoman Gabrielle Giffords. He is awaiting doctors' permission for his wife to attend the launch.
Giffords was shot in Tucson, Ariz., three months ago.
Endeavour will fly to the International Space Station. The crew of six will deliver a $2 billion particle physics experiment.
Liftoff time is 3:47 p.m. It will be the 134th shuttle mission overall and the 25th for Endeavour, NASA's youngest shuttle.