NASA prepares to 'light up the sky' on the East Coast with space station rocket launch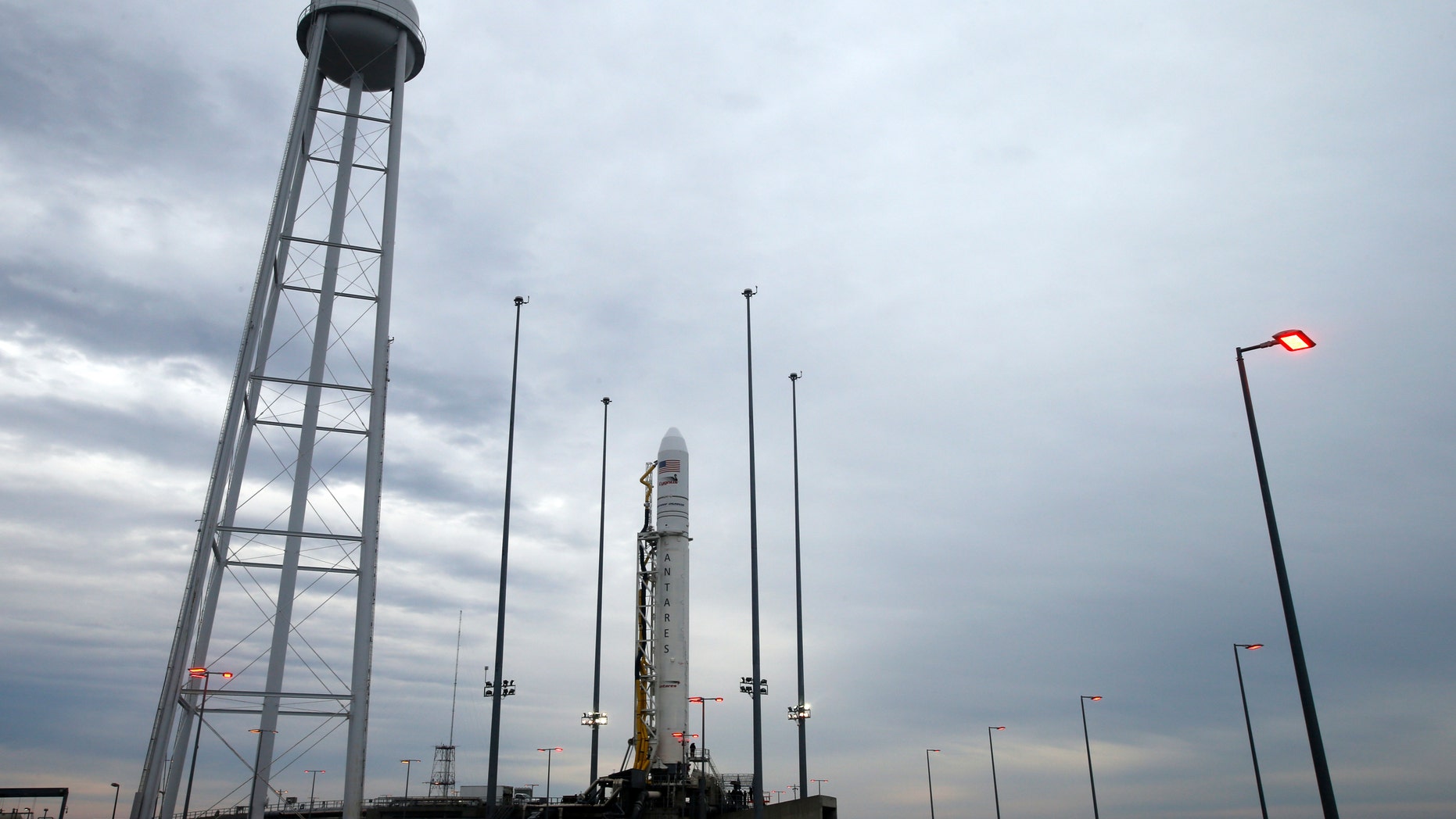 NASA is set to launch an Antares rocket on a resupply mission to the International Space Station from the space agency's Wallops Flight Facility in Virginia this week.
Weather permitting, the Northrup Grumman rocket and Cygnus cargo spacecraft may be visible to East Coast residents in the first few minutes after their launch from Wallops' Mid-Atlantic Regional Spaceport early Saturday. "The launch is expected to be visible to much of the East Coast if the skies are clear," explained the Facility in a Facebook post.
The unmanned Cygnus cargo craft will carry 7,500 pounds of groceries, hardware and research.
NASA'S PARKER SOLAR PROBE BREAKS RECORD, BECOMES CLOSEST SPACECRAFT TO THE SUN
One of the science experiments onboard will explore how the universe formed from stardust. Another will explore the pathology of Parkinson's disease. Yet another involves the sustainable fabrication and repair of plastic materials on lengthy space missions.
The launch window opens at 4:01 a.m. EST Saturday, Nov. 17. NASA had originally planned to launch the rocket Thursday, but has been forced to push the launch back twice as a result of unfavorable weather conditions. Plans to launch the rocket on Friday were scrapped amid forecasts of high winds and high seas.
"The forecast for a launch Saturday is significantly improved with a less than five percent chance of weather conditions preventing a launch." said Northrop Grumman, in a blog post on Thursday.  "A launch Saturday would result in capture and berthing Monday, Nov. 19."
'THERE WAS A BIT OF TENSION': ASTRONAUT DESCRIBES WATCHING MOON LANDING WITH BUZZ ALDRIN'S FAMILY
The space station resupply mission is one of the first since the botched launch of a Russian Soyuz rocket from Kazakhstan on Oct. 11. A Russian space investigation blamed a damaged sensor for forcing the rocket to abort its trip just two minutes after it was launched.
NASA astronaut Nick Hague and Russian cosmonaut Alexei Ovchinin made a dramatic escape shortly after the launch from the Baikonur Cosmodrome.
Russia also plans to launch its own resupply mission to the ISS on Friday.
The Associated Press contributed to this article. Follow James Rogers on Twitter @jamesjrogers