Medieval skeleton unearthed in London wearing 'expensive' leather boots
An estimated 500-year-old skeleton still wearing the boots he died in was recently unearthed by archaeologists excavating a site in London.
The skeleton, believed to be that of a medieval man, was found near part of the Thames Tideway Tunnel construction site, which is being built to help stop sewage from flowing into the Thames River, the Museum of London Archaeology (MOLA) said in a statement.
Researchers aren't sure how the man died, though some speculate he may have been a fisherman, sailor or "mudlark" who could have drowned. The position in which the skeleton was found — face-down, one arm above his head and another bent to the side — are also key indicators of how the man possibly died.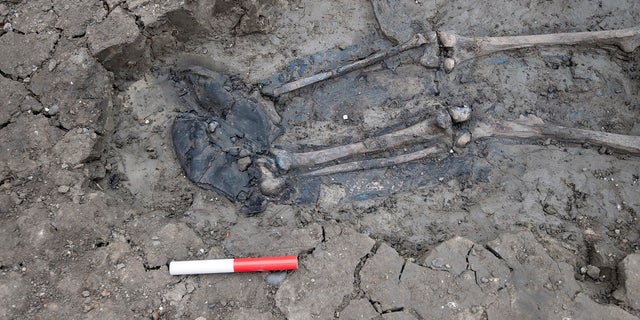 MYSTERIOUS FLORIDA TUNNELS' SECRETS REVEALED
There is also a possibility he died while climbing the Bermondsey Wall, which once stood near where his remains were found. The wall was a "huge mud bank beside the river supported by wooden structures," a statement on the Thames Tideway Tunnel project's official site reads.
The skeleton was that of a young male who was likely 35 years of age or younger. His "active life" would not have been comfortable, according to MOLA, noting "he would have felt pain and discomfort from osteoarthritis."
"Possibly the biggest clues about his life, are deep grooves found on his teeth. They were caused by a repetitive action like passing rope between his teeth as a fisherman might — which may also suggest that he made his living from the river," the statement continued.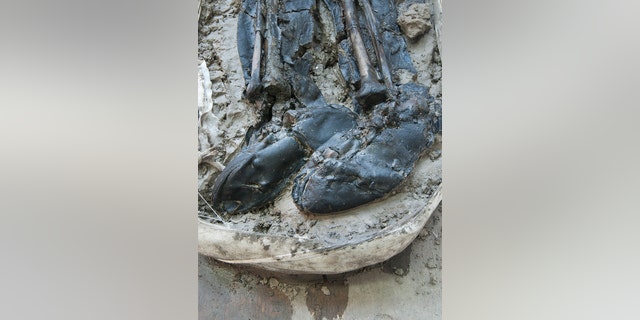 The boots — which specialists have dated to the late 15th or early 16th century — were pricey items, as "leather was expensive and often re-used at this time."
MORE DEAD SEA SCROLLS MAY BE HIDDEN IN NEWLY DISCOVERED CAVES
"It is unlikely that someone would have been buried wearing such a highly-prized item. The boots would have reached thigh height when fully extended therefore would have been ideal for walking out into the river and through the sticky Thames mud, so were perhaps waders," according to MOLA, noting the "research suggests the person wasn't buried deliberately and the clues also indicate the owner may have made his living from the river, which could well have led to his untimely demise."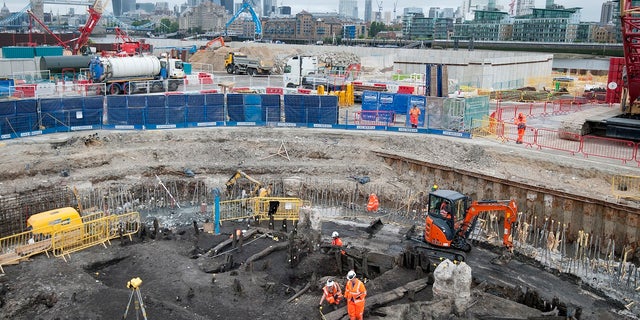 Bethany Richardson, with the Museum of London Archaeology (MOLA), said in a statement that the discovery will afford scientists the opportunity to learn more about the daily life of a man living at that time.
"By studying the boots we've been able to gain a fascinating glimpse into the daily life of a man who lived as many as 500 years ago," she said. "They have helped us to better understand how he may have made his living in hazardous and difficult conditions, but also how he may have died. It has been a privilege to be able to study something so rare and so personal."