Iran Wants to Put Men in Space by 2019, Says Ahmadinejad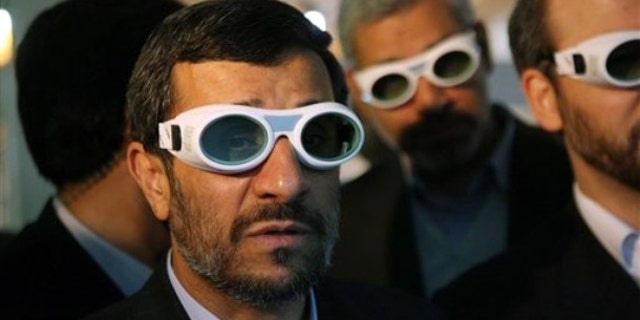 NEWYou can now listen to Fox News articles!
President Mahmoud Ahmadinejad said on Friday that Iran would send its first manned shuttle into space by 2019, Iran's English-language Press TV reported.
In February Iran test-fired its domestically made satellite carrying rocket Kavoshgar-3 (Explorer-3) and Ahmadinejad said Tehran hoped to send astronauts into space soon.
"In response to the enemy's resolutions, it was decided that the project be pushed forward by five years," Ahmadinejad said on Friday, referring to Iran's shuttle program.
Western countries suspect Iran is trying to build nuclear bombs and are concerned that the long-range ballistic technology used to put satellites into orbit can also be used to launch warheads.
Iran, the world's fifth-largest oil exporter, has always insisted its nuclear program is for generating electricity.
The U.N. Security Council imposed a fourth round of sanctions on Iran in June over its disputed nuclear program.
Tehran has said Kavoshgar-3 will transmit electronic data and live footage back to earth.
In 2009, Iran launched a domestically made satellite and put it into orbit for the first time. It has said the Omid satellite was launched for peaceful telecommunications and research purposes.