Get set for December supermoon, Geminid meteor shower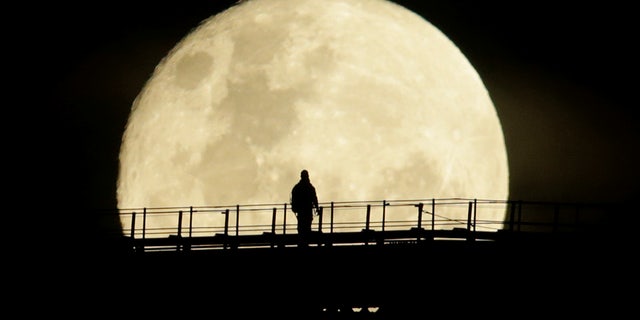 Two bright celestial scenes are going to play out in the heavens on Tuesday night and Wednesday morning: a supermoon and a meteor shower.
While the supermoon of November was the subject of plenty of attention, the evening of December 14 will also host a supermoon, which is a phenomenon that occurs when the moon (which has an elliptical orbit) is closest to our planet at the same time it appears to be full from our vantage point here on Earth. The combination of the two factors makes it brighter— as much as 30 percent, NASA says.
An extra bright full moon makes for a powerful sight in the sky, but it's going to outshine another phenomenon: the annual Geminid meteor shower, when the Earth passes through material from an "extinct comet" dubbed 3200 Phaethon, according to NASA. The meteors streak across the sky as they burn up, making for stunning shooting stars.
FEATHERED DINOSAUR TAIL FRAGMENT TRAPPED IN AMBER AMAZES SCIENTISTS
NASA said that the ideal time to check out the meteors is right before daybreak on Wednesday morning.
In short, to see December's supermoon, check it out on Tuesday evening; to try to glimpse as many Geminid shooting stars as possible, find a dark place to stargaze on Wednesday morning while it's still dark out.
NASA scientists will be taking questions from the public via Twitter on Tuesday night.
Follow Rob Verger on Twitter: @robverger