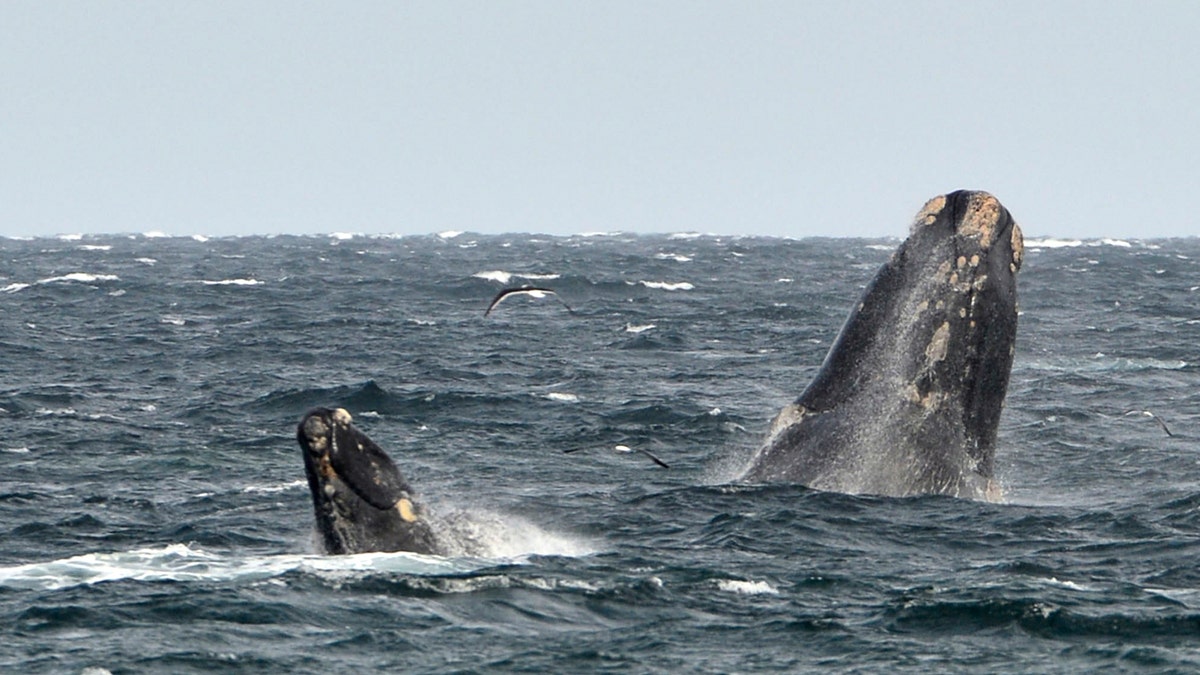 Canadian lobster fisherman and whale rescuer Joe Howlett was killed by a North Atlantic right whale after freeing it from a net.

Howlett, who co-founded the Campobello Whale Rescue Team more than 15 years ago, was attempting to free a trapped whale off the coast of New Brunswick when the unfortunate events occured, the Washington Post noted.
MONK SEAL BITES, INJURES US WILDFIRE STAFFER ON MIDWAY ATOLL
The fisherman was on a "fast response vessel" which belonged to Fisheries and Oceans Canada, a Canadian government agency. Details of how the death occurred were not released, but Dominic LeBlanc, minister of the agency said that freeing a whale from entanglement has "serious risks" involved.
Mackie Greene, the captain of the whale rescue group, said the whale had been freed prior to Howlett's death. "They got the whale totally disentangled and then some kind of freak thing happened and the whale made a big flip," Green said in comments captured by the Post. "Joe definitely would not want us to stop because of this."
The North Atlantic right whale is an endangered species in Canada and the U.S., with only round 500 of them left in the world. They can live for at least 75 years, grow up to 59 feet long and migrate between Georgia and Florida in the winter and the Bay of Fundy and Nova Scotia in the summer.
1,000-POUND HAMMERHEAD SHARK SHATTERS RECORD IN TEXAS FISHING TOURNAMENT
Seven North Atlantic right whales have been found dead in the Gulf of St. Lawrence.