Everest, World's Tallest Mountain, Maybe Not That Tall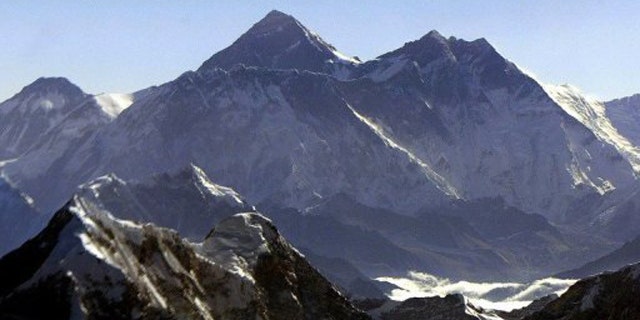 NEWYou can now listen to Fox News articles!
Nepal and China find themselves in a fierce battle over what seems like a simple question: Just how tall is Mount Everest?
Widely known as the tallest mountain in the world, Everest straddles the border between the two countries -- both of which claim slightly different measurements. Nepal stands by the measurement of 8,848 meters, the result of a 1954 survey, but China often refers to the mountain as 8,844 meters in border talks.
Those 4 extra meters are causing quite a bit of confusion.
The solution: Nepal plans to re-measure Mount Everest, according to AFP.
"We have begun the measurement to clear this confusion," Gopal Giri, a spokesman for the Nepalese land reform and management ministry, told the news agency. "Now we have the technology and resources we can measure ourselves."
Giri said that the measurements were actually quite complex, requiring reference points to be set up on Everest; global-positioning system (GPS) satellites will then be used to calculate the precise measurement.
The results of the measurement should be known in two years.
The first measurement of Everest was made in 1856, AFP reported. It was conquered in 1953 by Sherpa Tenzing Norgay and Edmund Hillary, and has since been climbed by more than 3,000 people.