Even after coronavirus pandemic ends, 40 percent of Americans plan to avoid public spaces, report says
Get all the latest news on coronavirus and more delivered daily to your inbox. Sign up here.
What will America look like post-COVID-19?
That question is tough to answer now, with many states under stay-at-home orders and many industries rethinking a wide range of operations. A new survey reveals widespread anxiety among the public about returning to pre-coronavirus behaviors.
The survey, conducted by Vital Vio, reveals that 40 percent of Americans plan to avoid public spaces unless "absolutely necessary" long after the pandemic has subsided.
"While COVID-19 conversations have started shifting from shutting down to reopening the country, the truth is that we're far from normal life," Colleen Costello, CEO and co-founder of Vital Vio, told StudyFinds. "In fact, our report spotlights how Americans' heightened germ concerns could push them to avoid social interactions and public spaces unless absolutely necessary, even after it's deemed safe by the government."
COVID-19 PERSONAL PROTECTIVE EQUIPMENT CAUSES SERIOUS SKIN INJURIES, STUDY SHOWS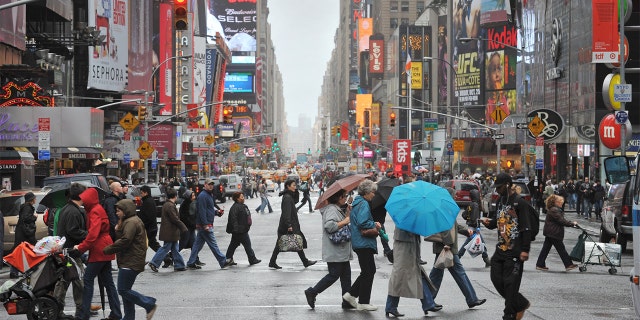 Even with respondents who said they'll eventualy return to public spaces, there was hestitation. A third will wait a few weeks, and 26 percent will wait one or two months, the survey reveals. A full 16 percent of respondents said that they're unsure if they'll ever feel comfortable out in public again.
In addition, the survey revealed concerns about returning to office spaces.
Respondents reported that they were becoming accustomed to working from home and 17 percent said they plan on waiting a few weeks before returning, even after it's deemed "safe." Another 11 percent will wait a couple of months.
Companies like Facebook, Google and CNN have indicated that their workers are unlikely to return before the fall and when they do, it will likely be in some type staggered fashion to minimize crowded workspaces.
Employers may need to implement much more stringent cleaning measures, as well, to allay worker fears. Twenty-eight percent of respondents said they're concerned their office isn't cleaned often enough and 23 percent worry about their co-workers' hygiene.
CORONAVIRUS COULD CAUSE LARGEST DROP IN CARBON EMISSIONS EVER: REPORT
As of Friday afternoon, the new coronavirus has infected 1,070,032 in the United States and killed at least 64,715 people.