Endangered orca found dead, then story gets even worse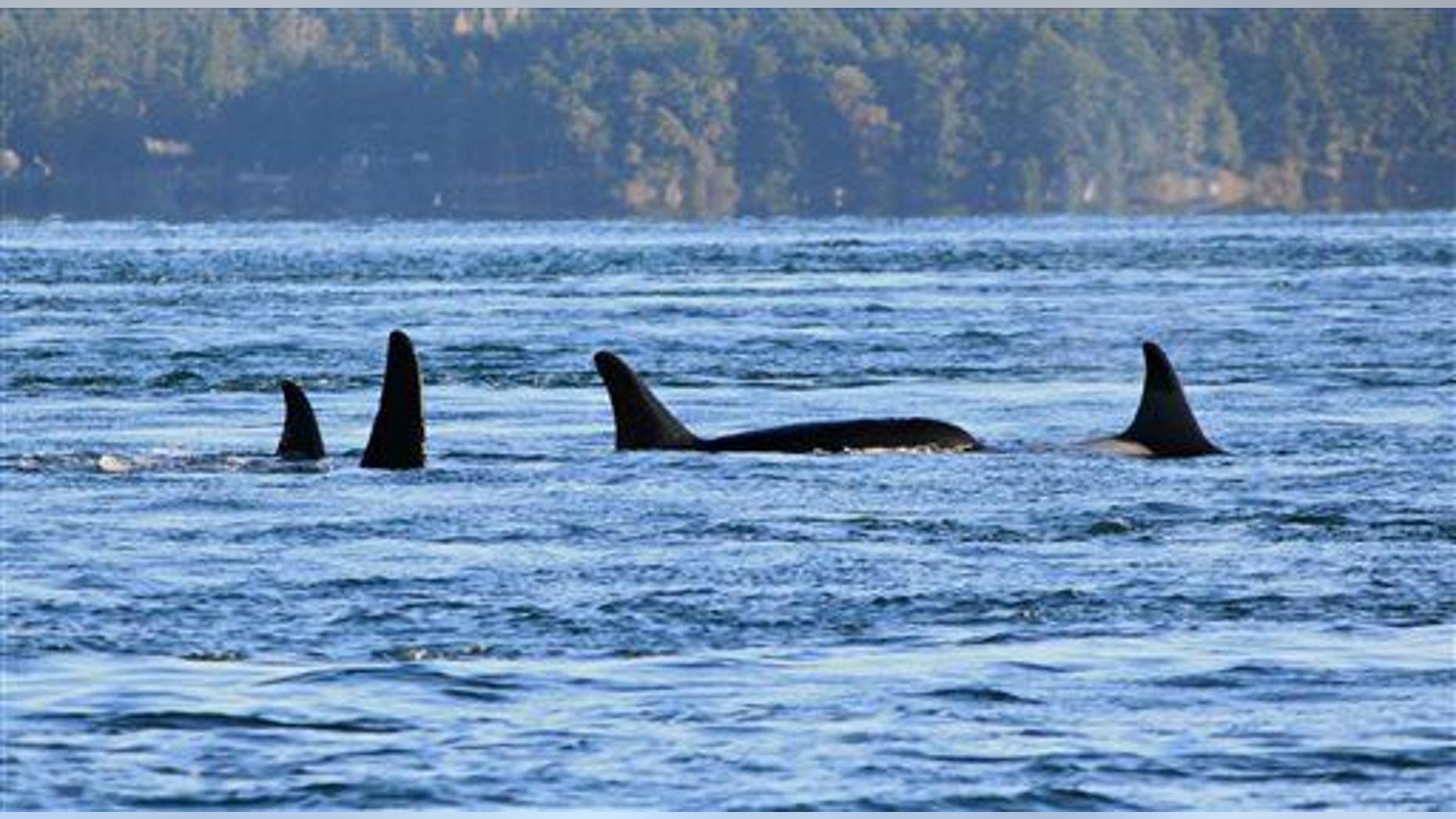 That an endangered orca was found dead on the eastern side of Vancouver Island Thursday was itself gloomy news: Named J-32 and nicknamed Rhapsody, it was part of a population that had only 78 members, and thought to be one of only 18 able to reproduce.
But the completed necropsy dealt two additional blows: First, the orca was pregnant. "When you have 78 animals and you lose an animal ... that has the potential to contribute for decades—that's a huge loss to this population," says Paul Cottrell of the Canadian Department of Fisheries and Oceans.
The fetus was full term, and while results from tests to be performed on tissue samples won't be available for at least a month, KING 5 News reports the leading theory is that the calf may have actually spurred the mother's death.
The theory posted to Facebook last night by the Victoria Marine Science Association: that the calf died and caused an infection that ultimately killed, or had a hand in the death of, its mother.
KING 5 News notes that a calf birthed by an orca in the J, K, or L pod hasn't survived longer than a year in the last three years.
The second blow: Between Friday evening, when the carcass was placed on a boat launch, and Saturday morning, in advance of the scheduled necropsy, a number of its teeth were removed, some sawed off "right to the gum," Cottrell tells the Canadian Press.
He notes that Rhapsody's jaw and teeth were otherwise "in great shape and solid." The department is investigating. The Puget Sound orca population was listed as endangered in 2005, notes the AP.
(California whale watchers recently saw a group of orcas attack a mother whale and her baby.)
This article originally appeared on Newser: Orca Found Dead, Then Story Worsens
More From Newser