Dead Sea Scrolls Coming to New York in Giant Times Square Exhibit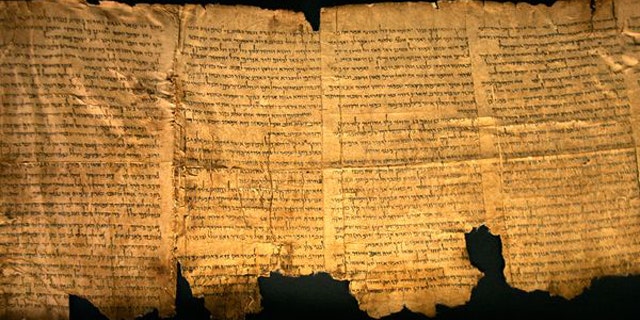 NEWYou can now listen to Fox News articles!
NEW YORK – The largest collection of biblical artifacts -- including 20 Dead Sea Scrolls dating back 2,000 years -- will be on exhibit in Times Square starting next month, the New York Post reported Tuesday.
The show will feature 500 pieces, making it the largest collection of ancient artifacts ever to be put on display outside Israel. The exhibit will include a three-ton slab from the Western Wall, organizers said.
The exhibit will open Oct. 28 at Discovery Times Square on West 44th Street.
The show's centerpiece are the Dead Sea Scrolls, 10 of which will be displayed at a time, containing sections from the Hebrew Bible, including the books of Genesis, Exodus and Psalms.
Following its Manhattan premiere, the exhibit will move on to The Franklin Institute in Philadelphia in May 2012.