Captain Cook's ship Endeavour 'found' in Newport Harbor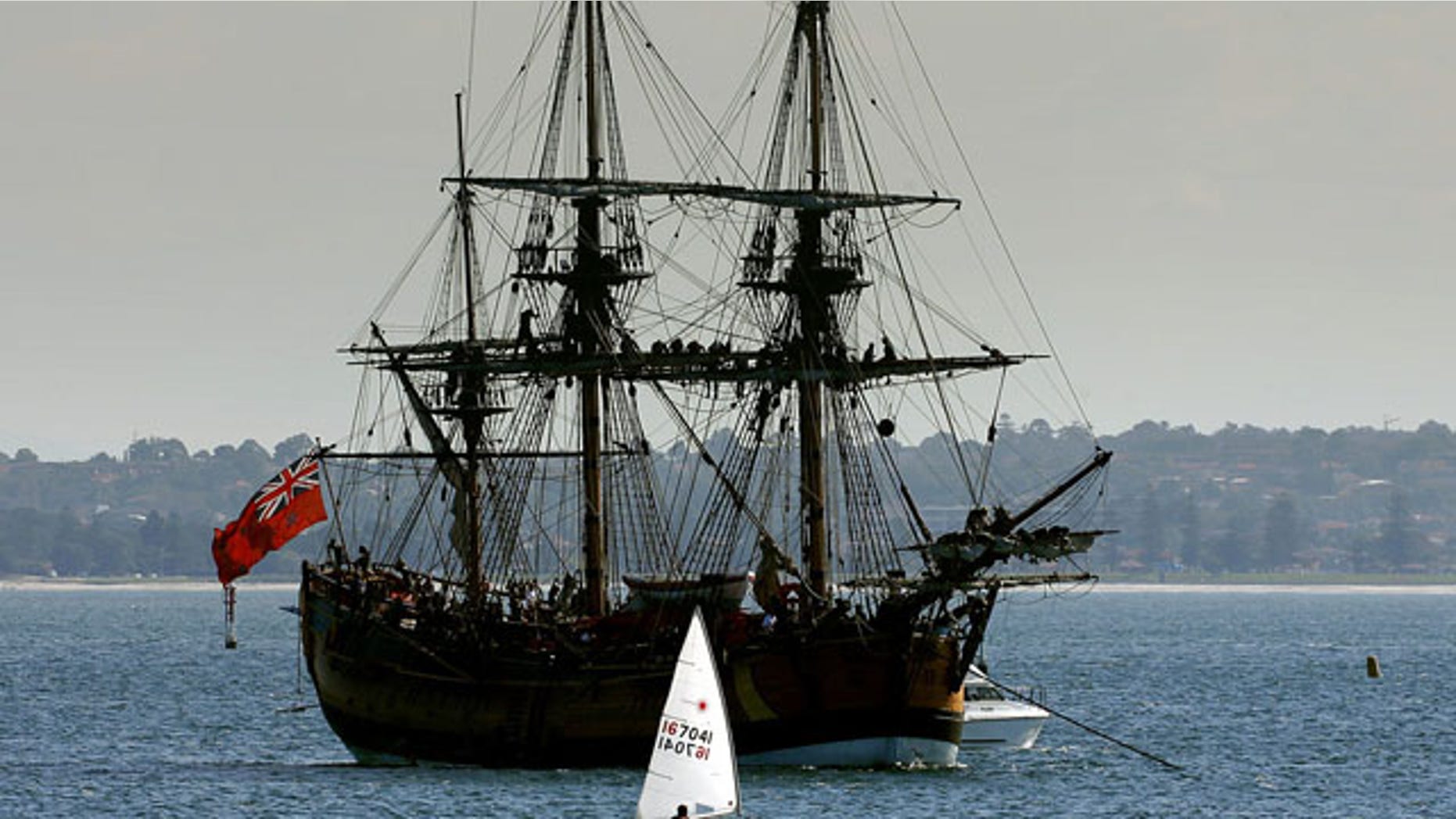 Marine archaeologists say they have likely found HMS Endeavour, which Capt. Cook sailed on when he discovered Australia, at the bottom of Newport Harbor.
The Rhode Island Marine Archaeology Project (RIMAP) says that Endeavour, which was renamed Lord Sandwich, is one of 13 ships scuttled in Newport Harbor in 1778. Lord Sandwich had been used to transport troops during the American Revolution and was scuttled in the days leading up to the Battle of Rhode Island.
The vessel was a bark, or three-masted sailing ship.
Related: Home long thought to be Monroe's turns out to be guest house
RIMAP used a grant from the Australian National Maritime Museum to locate documents in London that identify the groups of ships in the 13-vessel fleet, and where each group was scuttled. "One group of 5 ships included the Lord Sandwich transport, formerly Capt. James Cook's Endeavour Bark," said RIMAP, on its website.
RIMAP says that it knows the general area of Newport Harbor where the five ships were scuttled and has already mapped four of the sites there.  "A recent analysis of remote sensing data suggests that the 5th site may still exist, too," the group explained. "That means the Rhode Island Marine Archaeology Project now has an 80 to 100% chance that the Lord Sandwich is still in Newport Harbor."
A RIMAP spokesman told FoxNews.com that the group will provide more details of its plans to confirm the fifth shipwreck at a meeting on May 4. RIMAP will also outline what needs to be done to confirm which ships are in which locations.
Related: Titanic treasures sold at UK auction
"The next phase of the archaeological investigation will require a more intense study of each vessel's structure and its related artifacts," explains RIMAP, on its website. "However, before that next phase may begin, there must be a proper facility in place to conserve, manage, display, and store the waterlogged material removed from the archaeological sites."
May 4 marks Rhode Island's 240th birthday. "For RIMAP to be closing in one of the most important shipwrecks in world history, for that ship to be found in Newport, and for it to have an international reputation, should be an intriguing birthday gift for all of Rhode Island," explains RIMAP, on its website.
Related: The 'Ghost Fleet of Mallows Bay' in pictures
Marine archaeologists have made a number of fascinating finds in recent years. Last year, for example, treasure said to belong to the infamous pirate Captain Kidd was found by divers in the waters of the Indian Ocean off Madagascar.
Earlier this year the 500-year old wreck of a Portuguese ship piloted by an uncle of explorer Vasco da Gama was found off the coast of Oman.
Follow James Rogers on Twitter @jamesjrogers
The Associated Press contributed to this report.