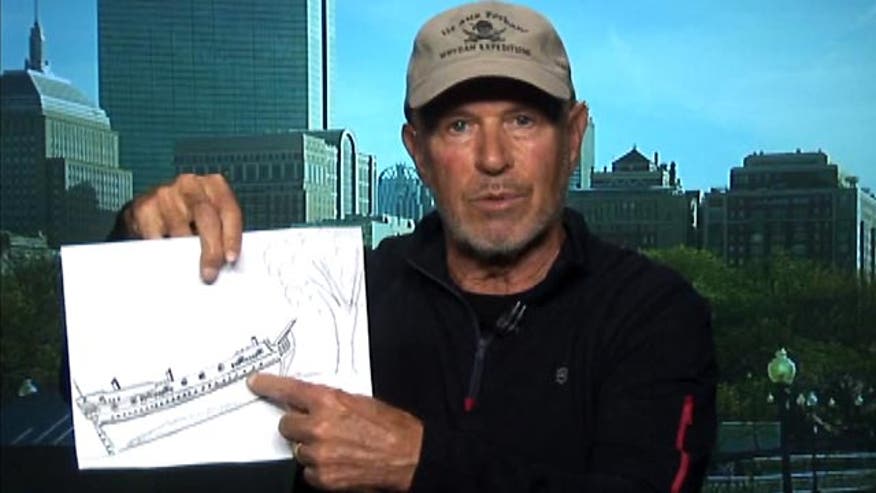 Treasure said to belong to infamous pirate Captain Kidd has been found by divers in the waters of the Indian Ocean off Madagascar.
The BBC reports that underwater explorers found the 110 lb silver bar off the coast of Madagascar's Sainte Marie island. The ingot is being guarded by soldiers on the island.
Famed American underwater explorer Barry Clifford led the team that discovered the bar, which he believes is from the wreckage of Kidd's ship Adventure Galley. Clifford has an impressive reputation as an underwater archaeologist - in 1984, he discovered the wreck of the pirate ship Whydah, which sank off Cape Cod in 1717.
Divers just pulled this 50 kg silver bar out off Sainte Marie island Madagascar. Say it could be pirate treasure. pic.twitter.com/bdH9bFWBlB

— Martin Vogl (@martinvogl) May 7, 2015
The silver ingot is believed to be from 17th century Bolivia.
The suspected booty was received by the President of Madagascar Hery Rajaonarimampianina and diplomats from the U.S. and U.K. in a ceremony on Sainte Marie island Thursday.
The spot where the silver bar was found. Just off the coast in shallow water. pic.twitter.com/Mk8oNE3iGl

— Martin Vogl (@martinvogl) May 7, 2015
Born in Scotland in 1645, William Kidd was tried and executed for piracy in London in 1701.