Baby gorilla delivered by C-section at UK zoo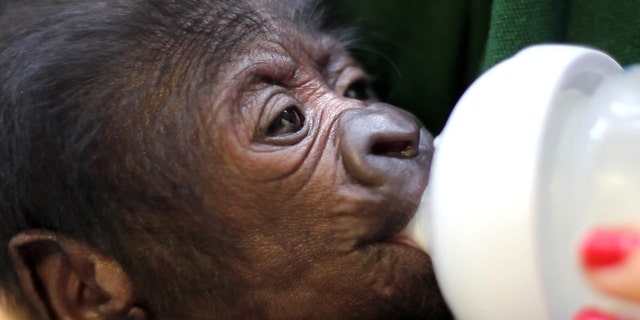 NEWYou can now listen to Fox News articles!
Bristol Zoo Gardens in the U.K. welcomed a miracle family member on February 12: a female gorilla delivered by C-section.
The yet-to-be named baby needed help to breathe independently after she was born. Both she and her mother, Kera, are doing well, but continue to be monitored, according to the zoo.

Senior curator of animals, John Partridge, said, "The birth of any
gorilla is a rare and exciting event; but the birth of a baby gorilla by Caesarean section is even more unusual. It wasn't a decision that we took lightly."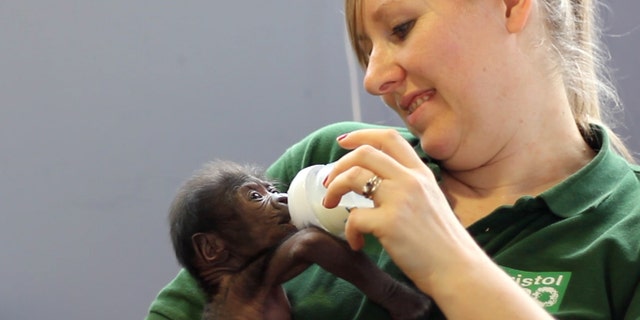 A team of specialists including David Cahill, a professor in reproductive medicine at Bristol University and gynecologist in St Michael's Hospital and his colleague from St Michael's hospital, Dr Aamna Ali, rallied around Kera after she began to show signs of distress late in the pregnancy.
Related: Zoo babies: Cute new arrivals
Upon further examination, the team determined that Kera's symptoms mirrored that of preeclampsia, a sometimes life-threatening condition found in humans. The baby appeared to be in need of assistance as well. The team moved quickly to operate and birth the baby, who weighed 2 lbs. 10 oz.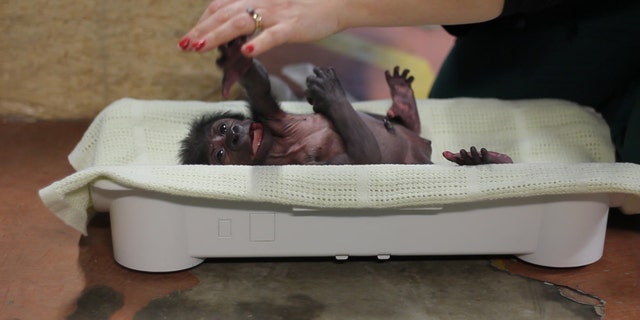 On its website, Bristol Zoo Gardens said its staff vet, Rowena Killick, assisted with the birthing and aftermath, which included resuscitation.
Related: Giant Scottish rabbit seeks new home
Following the delivery, staff at the zoo have provided around the clock care for the mother and baby, which includes feedings and 'skin-to-skin' contact to foster bonding.
Related: Zoo's cute baby baboon makes public debut
Bristol Zoo Gardens added that although it's business as usual at the zoo, it will be a while before any visitors get to go ape over the new baby gorilla.