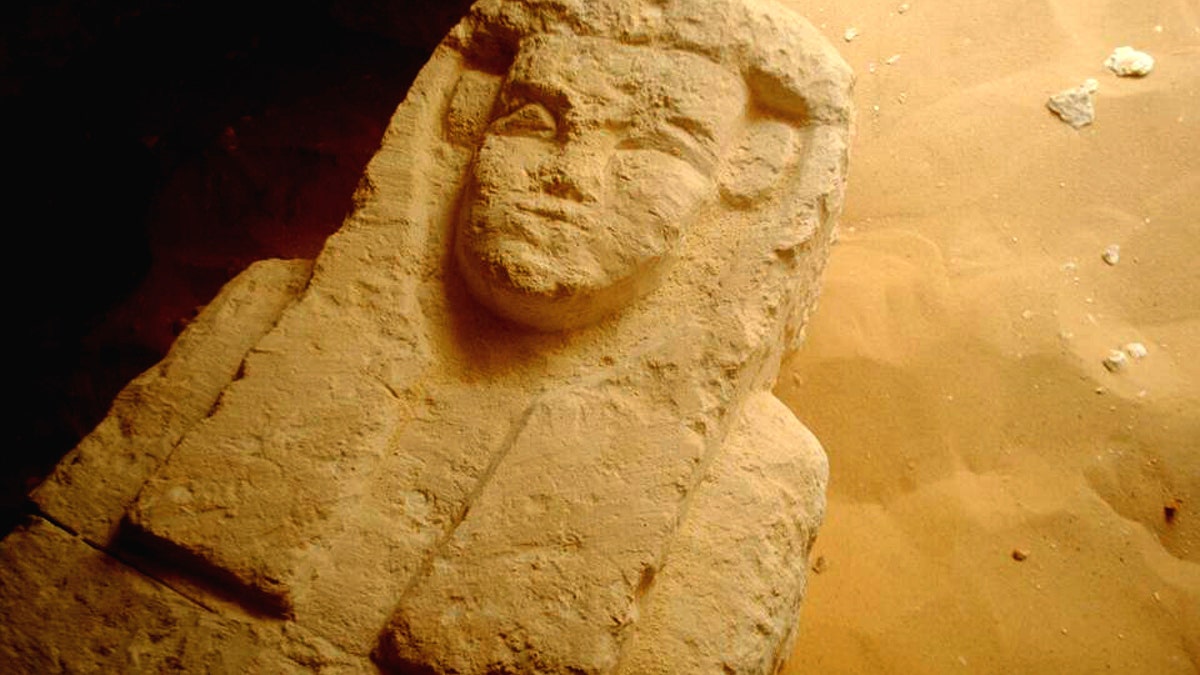 Experts have unearthed three tombs that date back 2,000 years at the site of an ancient city in the Nile Valley.
Egypt's antiquities ministry said that archaeologists discovered the tombs from the Ptolemaic Period. The discovery was made in the province of Minya, south of Cairo, in an area known as al-Kamin al-Sahrawi.
In a August 15 Facebook post, the ministry explained that excavators unearthed a collection of sarcophagi of different shapes and sizes as well as clay fragments that date the tomb to between Egypt's 27th Dynasty and the Greco-Roman period.
TOMB OF KING TUT'S WIFE DISCOVERED? EXPERTS EXCITED BY FIND IN EGYPT
The area was likely a "great cemetery," according to Dr. Ayman Ashmawy, head of the ministry's Ancient Egyptian Antiquities Sector. Ashmawy described the latest discoveries as "very important," adding that they reveal more of al-Kamin al-Sahrawi's secrets.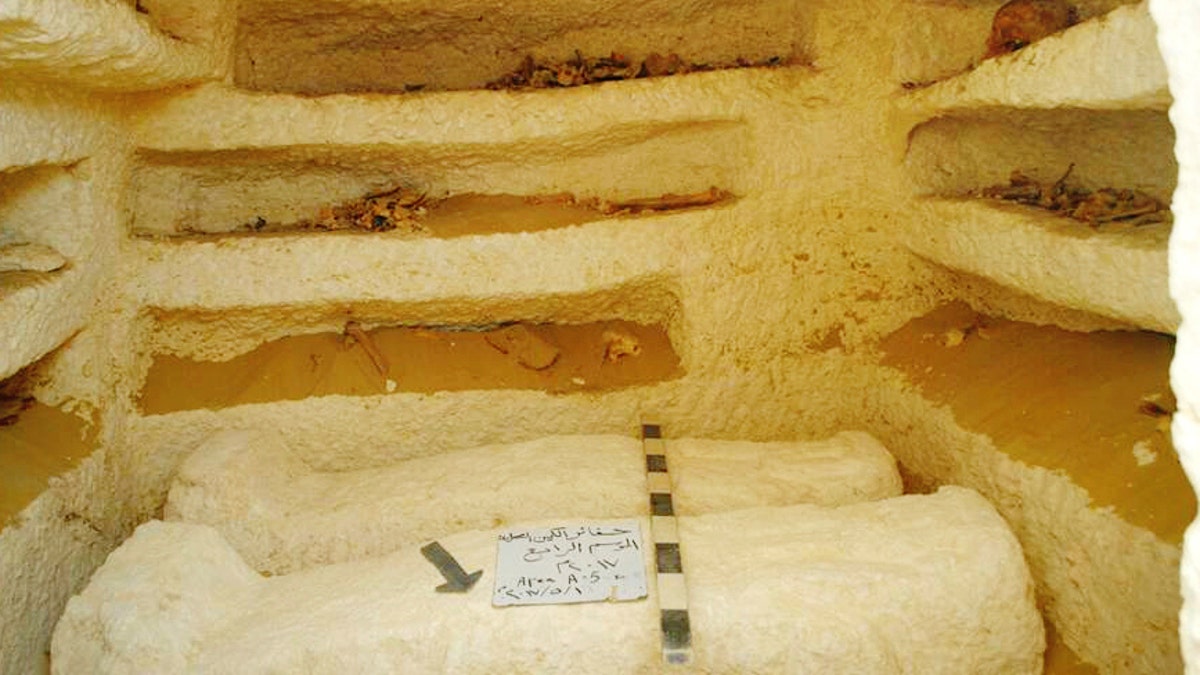 Previous excavations at the site had revealed about 20 catacomb-style tombs. The current exacavation is still ongoing.
The newly-discovered tombs, however, are a different design to previously discovered tombs at the site, according to the antiquities ministry.
YALE ARCHAEOLOGISTS MAKE AMAZING ANCIENT EGYPTIAN 'BILLBOARD' DISCOVERY
One of the tombs has a burial shaft carved in rock and leads to a chamber where lids with human figures and four sarcophagi for two women and two men were found. Another tomb contains two chambers; one of them has six burial holes, including one for a child. Ali Al-Bakry, head of the ministry's mission to the site, noted that this the first time that a child's burial to be discovered al-Kamin al-Sahrawi.
Analysis of bones found in the tombs indicates they are from men, women and children of various ages, according to Egypt's antiquities ministry. The bones also confirm that the tombs are from a large city's cemetery, the ministry said, disproving the theory that it was a military garrison cemetery.
Excavation work for the third tomb is still underway.
ANCIENT TOMB OF GOLD WORKER FOUND ALONG NILE RIVER
The tombs at al-Kamin al-Sahrawi are just the latest ancient Egyptian discovery to thrill experts. Last month, archaeologists said that a tomb that may have belonged to the wife of King Tutankhamun had been discovered in Egypt's Valley of the Kings.
In June, archaeologists from Yale and the Royal Museum of Art and History in Belgium announced the discovery of the earliest-known 'billboard-sized' hieroglyphs in the ancient city of Elkab.
Other finds include a 3,000-year-old royal tomb in the Luxor area and the tomb of an ancient gold worker on Sai Island in northern Sudan.
The Associated Press contributed to this article.
Follow James Rogers on Twitter @jamesjrogers