After a death, there are just 5 northern white rhinos left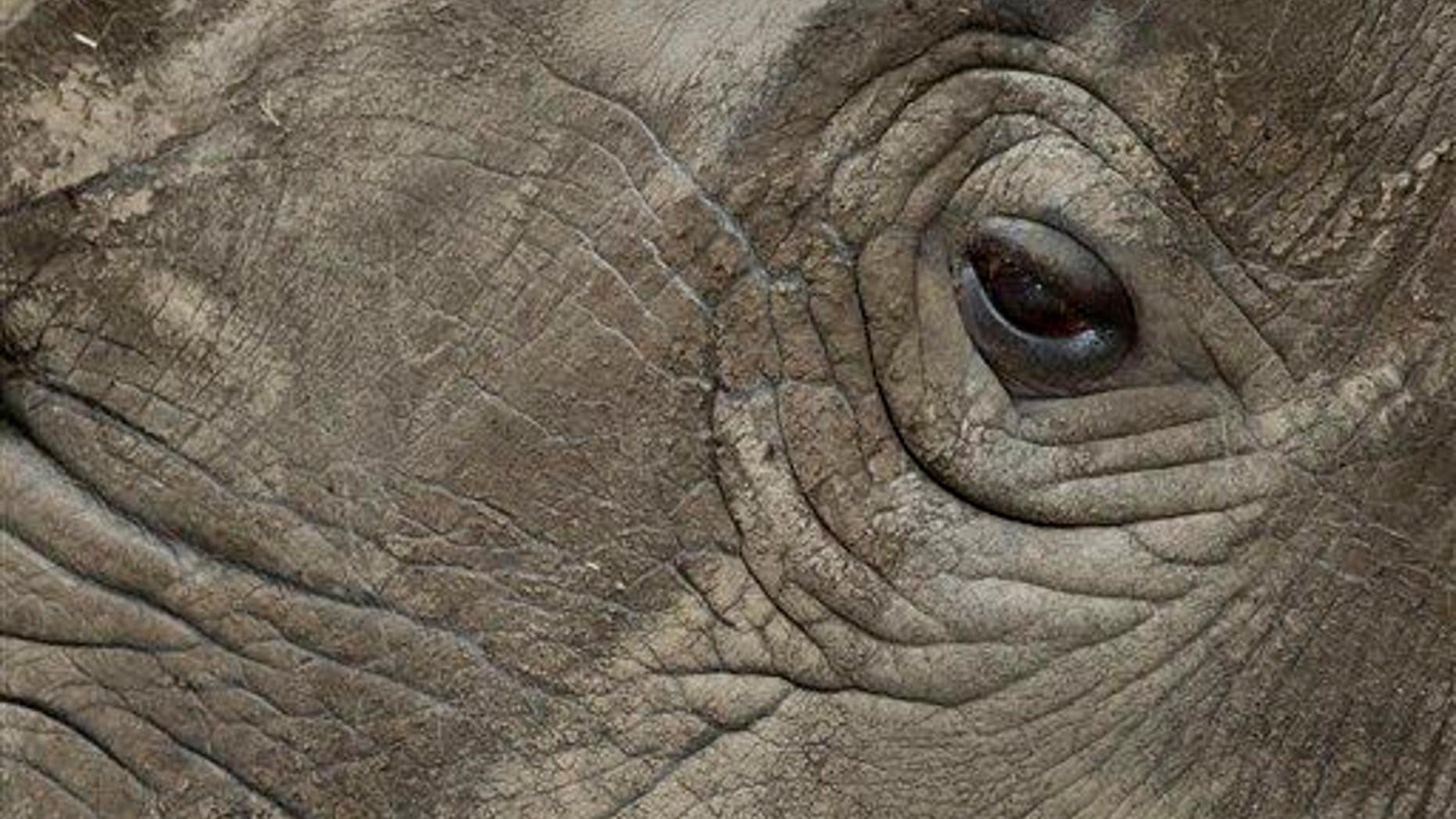 The number of northern white rhinos left on the planet can now be counted on one hand. Angalifu, one of the last six members of the species remaining and one of only two males, died yesterday at the San Diego Zoo Safari Park, apparently of old age, the San Diego Union-Tribune reports.
The 44-year-old had been at the zoo since 1990, and now the only remaining northern white rhinos are an elderly female at the same zoo, another female at a zoo in the Czech Republic, and three—including the last male—at the Ol Pejeta Conservancy wildlife conservancy in Kenya, where a last-ditch breeding program to save the species hasn't been a success.
Less than two months ago, another male died at Ol Pejeta, which calls the near-extinction of the species—for which poaching is largely to blame—"a sorry testament to the greed of the human race." Officials at the conservancy say the male rhino's sperm count is too low for there to be a chance of the species reproducing naturally again, and the only hope now is to try in vitro fertilization and to save genetic material in the hope that that future technology can resurrect the species, the AP reports.
To help that effort, the San Diego Zoo has preserved sperm and testicular tissue from Angalifu. (More sad animal-world news: Giraffes are silently disappearing.)
This article originally appeared on Newser: 1 of Last 6 Northern White Rhinos Dies
More From Newser