Trump's favorite vacation spot sees real-estate surge despite earlier speculation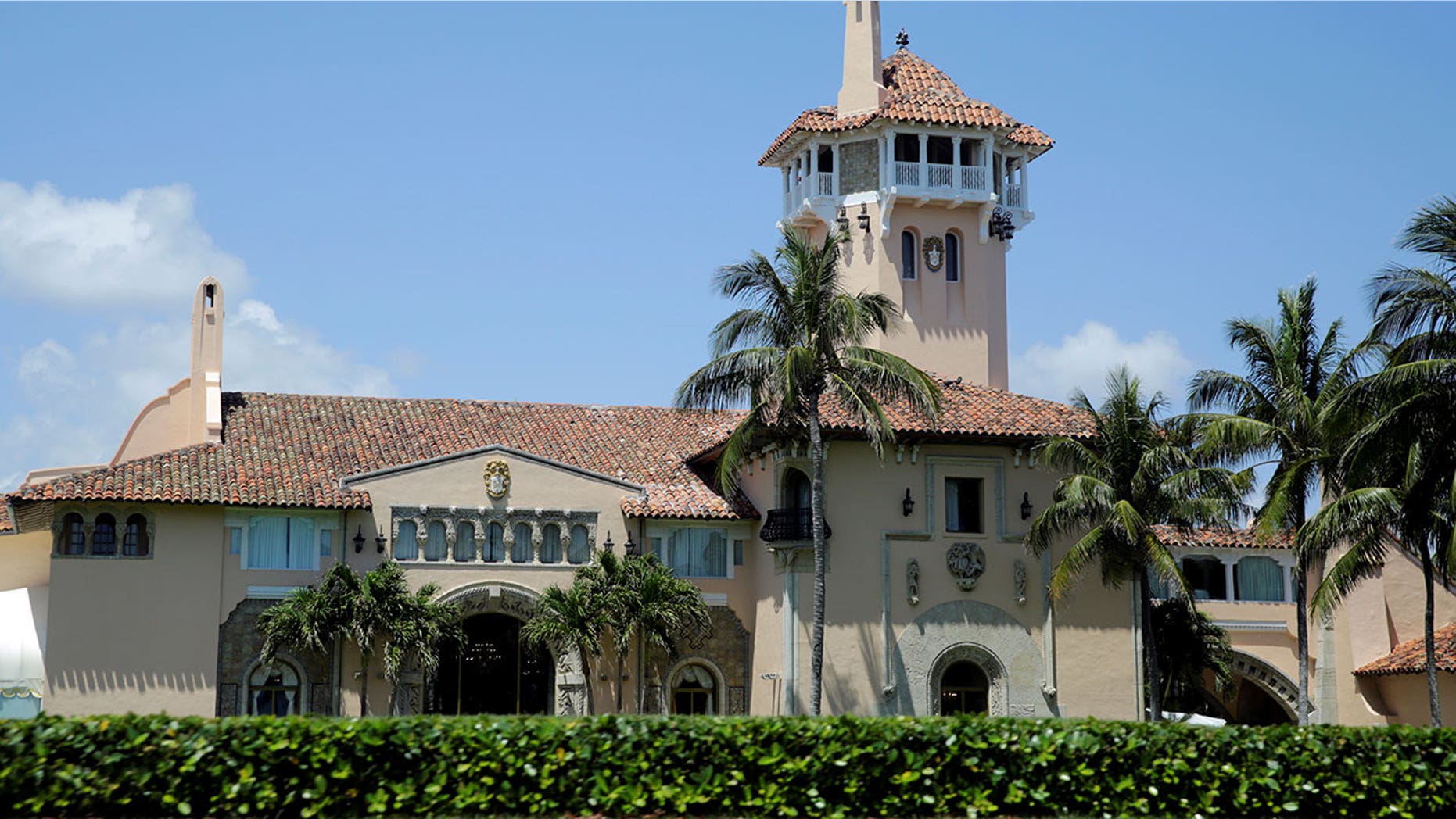 Photos of black car motorcades driving among the breezy palm trees and blue waters of Palm Beach, Fla., dominated news cycles in President Donald Trump's first weeks in office when he took his first trip to his Mar-a-Lago club as president from Feb. 1 to Feb 4.
So far this year, the president has spent 25 days on the Florida island known as a winter getaway for those with money to spend on lavish beach homes and luxury condos — and a piece of land now thrust into the spotlight, thanks to Trump's regular presence there.
FAKE TIME COVERS FOUND HANGING IN SEVERAL OF TRUMP'S GOLF CLUBS
Recent market data from Palm Beach have debunked any speculation that the buzz of helicopters and increased Secret Service presence might drive new buyers away from the market.
"One of the results of Trump winning is the exposure that he inadvertently brings to the the island of Palm Beach," said Jay Parker, chief executive officer of Douglas Elliman's Florida brokerage.
"When's the last time you've seen Aspen or Nantucket on the evening news?" Parker said. "Every time he's in Florida it's on the news worldwide."
From March to June of this year, the number of single-family home sales in Palm Beach has increased more than 50 percent from a year before, according to the most recent report from Douglas Elliman and appraisal firm Miller Samuel. Condo sales were up roughly 10 percent and the luxury market, defined as the top 10 percent of sales, was particularly frenzied.
The median price of a luxury home on the island jumped 57 percent from the year before to $15.827 million in the second quarter of this year.
It's impossible, however, to draw a straight line between the exposure the island gets from Trump and rising real estate activity.
Whatever the case, "the Palm Beachers that I'm talking to aren't complaining," Parker said.
TRUMP ORGANIZATION TO LAUNCH BUDGET-FRIENDLY HOTEL BRAND WITH PATRIOTIC THEME
Foreign buyers have taken an increasing interest in Palm Beach and its surrounding areas. They spent an estimated $190 million in Palm Beach County real estate in 2016, up 19 percent from the year before, according to a report published earlier this year by the National Association of Realtors.
Canadians and Europeans are more likely to buy on Palm Beach, with most wealthy Latinos choosing the Miami area instead, said Jenny Huertas, international sales director for the Miami-based consultant firm Condo Vultures. Ms. Huertas has seen some Brazilians looking on the island, though.
Janice Fox, a Toronto-based agent with Hazelton Real Estate Brokerage, said she's skeptical that Trump has had anything to do with strong interest in Palm Beach she's seen from Canadian buyers.
"Palm Beach is Palm Beach — you cross that bridge and you're just in paradise," she said. The dozen Canadian clients she has on the island mostly laugh off the presidential connection, she said.
"The Trump thing is irrelevant to the Canadians," Ms. Fox said.
It's not only Palm Beach proper that's seen activity rise. West Palm Beach has seen an explosion of luxury condo development and activity along the Intracoastal waterfront.
New luxury developments catering to this increased traffic include The Bristol Palm Beach, which is actually located directly across a bridge from the island in what is technically West Palm Beach.
"The old Palm Beacher would say when they crossed the bridge that they're 'going to Florida.' But West Palm has become a city unto its own now," said Jeffrey Cloninger, a broker with Sotheby's International Realty and long-time resident of Palm Beach. "There's been a dramatic increase in the value of properties. Now there are buyers who want the Palm Beach lifestyle but don't want to pay Palm Beach prices."
FOLLOW US ON FACEBOOK FOR MORE FOX LIFESTYLE NEWS
Over the years, Palm Beach has had its fair share of high-profile residents and celebrities able to find privacy there, said Cloninger, who's skeptical Trump has had anything to do with uptick in activity on and around the island. Celebrity residents past and present include talk radio star Howard Stern, singer Jimmy Buffett, and conservative talker Rush Limbaugh.
Trump has taken seven trips to his Mar-a-Lago resort since entering office, including the notorious trip during which he conferred a meeting with the Japanese prime minister and others about a North Korean missile launch in full view of other club members. The president has also drawn scrutiny for costing taxpayers millions of dollars each time he travels to one of his resorts.
"Palm Beach has certainly gotten more publicity with Trump in office," he said. "But it's coincidental."