Bobby Flay's Manhattan duplex isn't selling, so he upped the price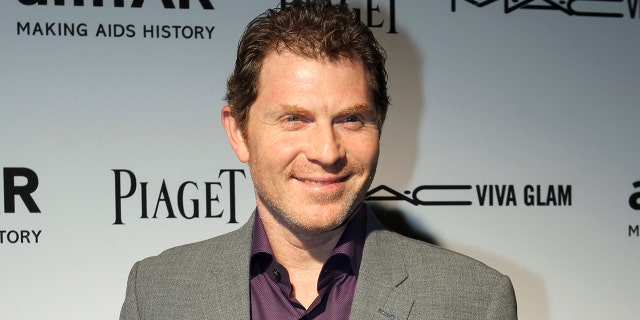 If his latest real-estate dealings are any indication, Bobby Flay isn't nearly as good at flipping homes as he is flipping burgers.
Flay, the restaurateur and Food Network personality behind such shows as "Beat Bobby Flay" and "Brunch at Bobby's," has been trying to sell his Manhattan duplex for nearly two years, but hasn't yet found a buyer. However, instead of dropping the price — as most homeowners tend to do when their properties aren't selling — Flay just increased it by a cool quarter million.
Flay originally listed the condo with the Corcoran Group for $7.995 million in October 2015, but had dropped the price to $6.995 million by January 2016, reports Observer. After briefly taking the home off the market, he re-listed the house with TripleMint for $7 million in early 2017. Now, with his latest price increase, Flay is asking $7.25 million for the 3200-square-foot property.
BOBBY FLAY WANTS TO FACE GORDON RAMSAY IN A PAY-PER-VIEW COOK-OFF
The celebrity chef originally purchased the two properties that currently make up his duplex in 2000 and 2005, for $815,000 and $1.5 million respectively, reports Variety.
The house itself is quite spacious, taking up more than 3,200 square feet in the Chelsea Mercantile building. The home features two levels, three bathrooms, three bedrooms, hardwood floors, a zinc-plated bar, walk-in closets, a walk-in pantry, and, as Observer notes, a kitchen that the previous listing agent described as being "designed with and for a PROFESSIONAL CHEF."
A video produced by TripleMint in February also touted amenities such as a 24-hour doorman, an on-site gym, a children's playroom and a Whole Foods located on the ground floor.
FOLLOW US ON FACEBOOK FOR MORE FOX LIFESTYLE NEWS
Despite languishing on the New York market for close to 21 months, Flay's duplex hasn't been a total loss. In October 2016, Flay reportedly rented the house out to short-term tenants for $225,000 per month.
In addition to his Chelsea home, Flay also maintains residence on the Upper West Side of Manhattan and East Hampton, N.Y., according to Variety.