Xi Jinping and Peña Nieto Sign The 'Tequila Pact,' Broaden Relations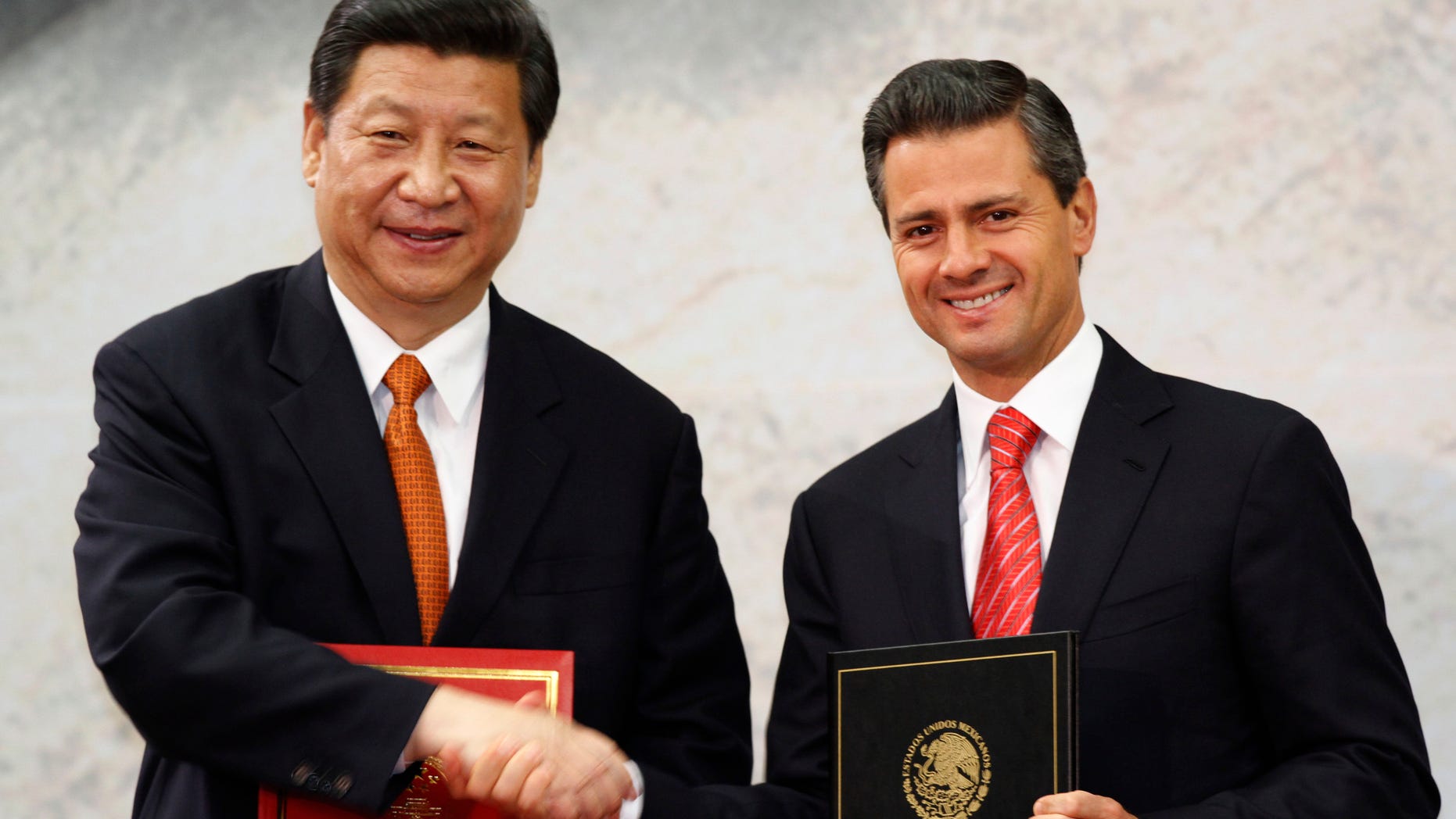 In a significant move to forge a "comprehensive strategic association," the presidents of China and Mexico agreed Tuesday to broaden relations and expand trade ties, including opening the Chinese market to imports of Mexican tequila and pork.
After meeting privately, China's Xi Jinping and Mexico's Enrique Peña Nieto said they are transforming the relationship into a "strategic partnership" and taking steps to move toward balancing their trade, which now is heavily in favor of China.
The leaders signed a dozen memorandums of understanding and cooperation agreements in areas including energy, mining, education and infrastructure.
"Today, we are giving way to a new relationship, a new phase of the relationship," Peña Nieto said in a joint statement.
This is the second time that Peña Nieto and Xi have met, the first time being in April when the Mexican leader visited China to participate in an international economic forum.
Xi Jinping's visit to Mexico is the last stop in his Caribbean and Latin America tour that included Trinidad y Tobago and Costa Rica. The Chinese leader will then head to the United States, where he is scheduled to meet privately with President Barack Obama Friday.
Mexico and China established diplomatic relations in 1972, but relations cooled during the administration on Peña Nieto's predecessor, Felipe Calderon, after he received the Dalai Lama. China's Foreign Ministry called that meeting with the Tibetan spiritual leader an interference in China's internal affairs.
In the joint statement Tuesday, Mexico said it recognizes the principle of "one China," and considers Tibet and Taiwan to be "an inalienable part of Chinese territory."
The statement said Mexico will be able to sell its pork and tequila to China, something which had been discussed for several years.
Xi said China will sign contracts to buy more than $1 billion worth of Mexican products, but did not provide any details. He also said the number of scholarships for Mexicans to study in China will be increased to 300 over the next three years, from 40.
Peña Nieto said the new agreements are aimed at balancing trade between the two nations and also seek to increase Chinese investment in Mexico. He said Mexico hopes to become a "platform" for Chinese companies to trade with other nations in the region.
For now, Mexico has Latin America's worst trade balance with China. In 2012, Mexico sold just over $5.7 billion in goods to China, while importing nearly $57 billion in Chinese products.
On Wednesday, Xi is meeting with Mexican senators and business executives, and plans to tour the Mayan archaeological site of Chichen Itza in Yucatan on Thursday.
The Associated Press and EFE contributed to this report.
Follow us on twitter.com/foxnewslatino
Like us at facebook.com/foxnewslatino