Xavier Becerra Says Democrats Would Join House Benghazi Committee If It's 'Open And Balanced'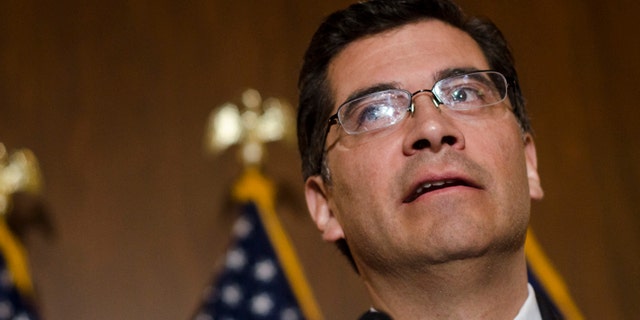 NEWYou can now listen to Fox News articles!
Rep. Xavier Becerra, one of the highest-ranking Democrats in the House of Representatives, said that his party would be willing to join a committee investigating an attack that killed four Americans at the U.S. consulate in Benghazi on Sept. 11, 2012 if it is fairly carried out.
Becerra said on Sunday that Democrats would need to see that the process for investigating the attack – and the U.S. State Department's response to it under the leadership of Hillary Clinton, who was its head at the time – is "fair, open and balanced," according to The Hill.
Democrats have expressed concern that the investigation, pushed by House Republicans – who have the majority in that chamber – is politically motivated and meant to discredit Clinton, widely seen as a presidential contender in 2016.
"If it's a fair, open and balanced process then absolutely," Becerra, who is from California, said on "Fox News Sunday" in answer to whether Democrats would participate in the committee. "But we don't want to see reckless irresponsible handling of an affair that took the lives of four brave Americans."
He said that Democrats have always been ready to participate.
"We have an oversight responsibility in Congress," he said. "What we don't want to see is reckless and irresponsible use of taxpayer money to do these witch hunts."
The chair of the committee, Trey Gowdy, a South Carolina Republican, said he was not out to keep Democrats from participating.
"I don't run my committees the way that Democrats are fearful of," he said on the same show. "I want everyone to say it was fair, it was exhaustive, and we knew more than we did when it started."
House Speaker John Boehner, an Ohio Republican, appointed seven Republicans to the committee, which the House set up last week. But Minority Leader Nancy Pelosi, a California Democrat, did not appoint any members of her party to the panel, The Hill said, explaining to reporters that Democrats had misgivings about participating.
She cited concerns among the Democrats that the panel investigating the attack was not needed and was politically motivated.
Follow us on twitter.com/foxnewslatino
Like us at facebook.com/foxnewslatino