With New York All But Ruled Out, Lawmakers Look for Cheap, Safe Spot for 9/11 Trials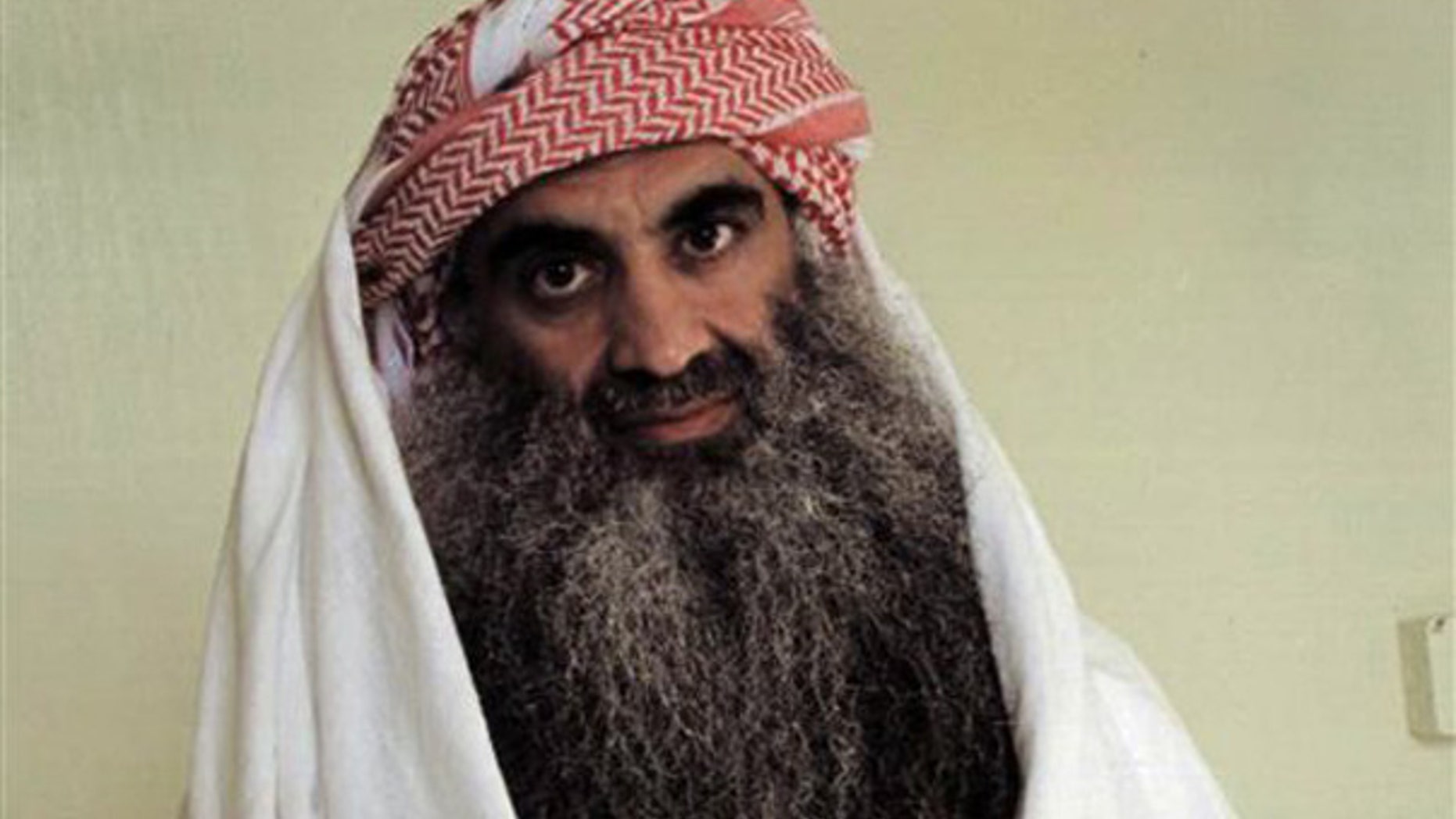 The Obama administration is looking for other options than New York City for the trial of Sept. 11 conspirator Khalid Sheik Mohammed and four co-conspirators while refusing to say that the Big Apple is off-limits.
Administration officials say no decision has been made on where the trail would be held though New York City Mayor Michael Bloomberg has switched his position from supporting holding the trial in a federal courtroom near the World Trade Center site to calling the plan a logistical and security nightmare.
White House senior adviser David Axelrod said the White House and Justice Department are considering reservations from Bloomberg and others about logistics and the cost of holding the trial in Manhattan.
"The president believes that we need to take into consideration what the local authorities are saying," Axelrod said. "But he also believes ... that we ought to bring Khalid Sheikh Mohammad and all others who are involved in terrorist acts to justice swift and sure."
Axelrod downplayed reports that Guantanamo Bay is an option for the trial, saying there's been no talk of that option.
"I can't tell you where these reports are coming from, but they don't reflect any discussions that I'm aware of," he said.
Obama Press Secretary Robert Gibbs said Attorney General Eric Holder still believes "the best place to do this is in an American courtroom."
"Khalid Sheikh Mohammed is going to meet justice and he's going to meet his maker," Gibbs said on CNN. "He will be brought to justice and he's likely to be executed for the heinous crimes that he committed in killing and masterminding the killing of 3,000 Americans. That you can be sure of."
Sources told Fox News that President Obama plans to include in his budget plan out Monday $200 million for security for the Sept. 11 trials.
The top Republican in the Senate, Mitch McConnell, on Sunday predicted that Congress will reject any funding requests for the trial to be held in a federal courthouse.
"We need to deny these people a show trial," McConnell, R-Ky., said.
"If there's somewhere we can try them without spending that money, why spend the money? We've got a lot of other fiscal problems," said Sen. Evan Bayh, D-Ind., speaking on "Fox News Sunday."
While safety and cost have been issues in the debate, some lawmakers also have questioned the administration's legal strategy for using civilian courts for the suspects instead of military tribunals.
Sen. Lamar Alexander, R-Tenn., said the administration should shift the trials to military courts, which he said have been reviewed by Congress to ensure fairness. He and other Republicans have criticized officials for charging Umar Farouk Abdulmutallab in civilian court in the Christmas airliner plot instead of turning him over to military authorities.
"We have to make a distinction between a kid who breaks into a sandwich shop in Detroit and a Nigerian terrorist who wants to blow up an airplane flying into Detroit," Alexander said.
"I think we ought to have three criteria. Number one, where can we try them safely? Where can we try them quickly? And where can we try them inexpensively? I'm for whichever venue accomplishes those things," Bayh said.
But Rep. Chris Van Hollen, D-Md., said the decision shouldn't come down to budget numbers.
"I don't think that we should decide -- make the very important judgment of whether it's a military commission or a federal court based on dollars and cents," he said.
At least one upstate New York official, Newburgh Mayor Nicholas Valentine, has volunteered to hold the trial in his town if it means getting $200 million in federal funds, but Orange County Chief Executive Edward A. Diana said he would do everything in his power, even if it meant closing roads, to prevent the trial from coming to his community.
Fox News Julie Kirtz contributed to this report.