Wisconsin Teacher Reprimanded After Students Allowed to Protest Gov. Walker on Field Trip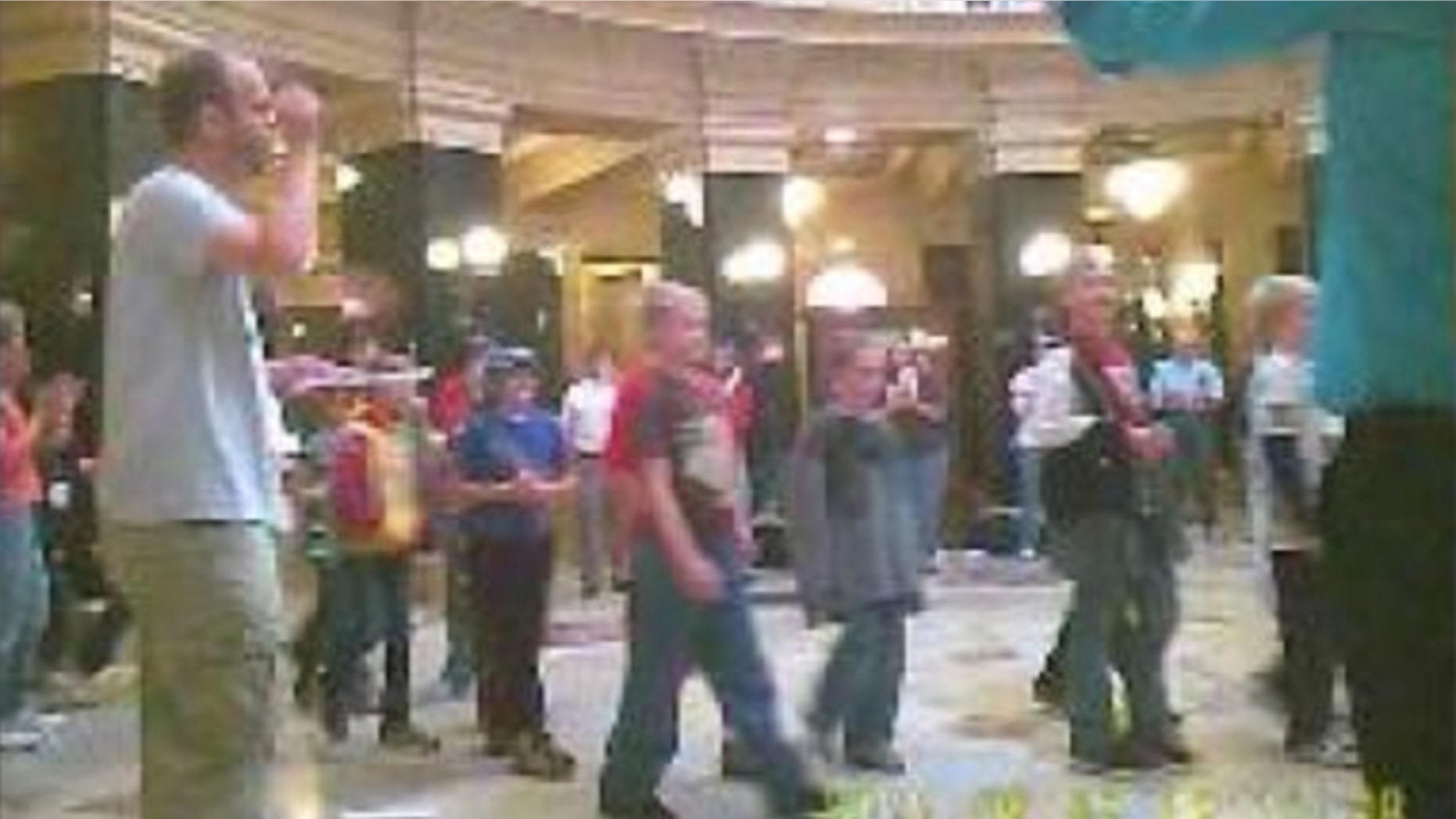 A fourth-grade teacher in Wisconsin has been reprimanded after he allowed his students to participate in a political protest against Gov. Scott Walker on a field trip to the state Capitol building.
Video of the incident was aired by FOX6 in Milwaukee earlier this week. In it, students could be seen clapping while protesters with a group called the "solidarity singers" belted out a modified version of "This Land Is Your Land." The last verse includes the line, "Scott Walker will never push us out, this house was made for you and me."
According to FOX6, the Portage School District this week released a letter of reprimand which was put in the file of the teacher chaperoning the trip. The teacher said he was "embarrassed" by the incident but insisted he did nothing wrong, according to the report.
The video and original story prompted outrage from some parents and political leaders in Wisconsin. Madison is a hotbed of political protest over the governor's push to curb union benefits and cut the budget. But some said bringing visiting students into the fray was out of bounds.
Republican state Rep. Steve Nass told FOX6 the incident was "despicable."
"School children should not be a part of any political protest," fellow GOP Rep. Robin Vos said.