Wisconsin Senate candidate's parents donate to Democrat he's trying to unseat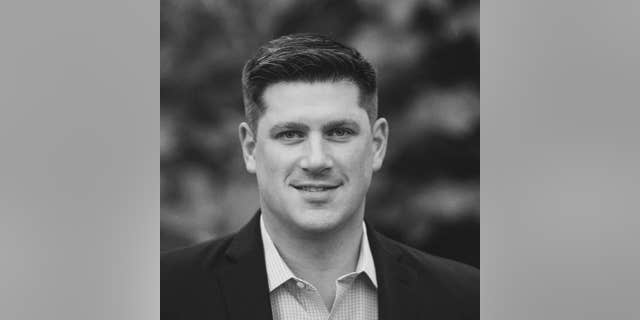 The parents of a Marine combat veteran running to unseat Wisconsin's Democratic incumbent have reportedly donated the legal maximum to his opponent's primary campaign.
Kevin Nicholson is trying to unseat Sen. Tammy Baldwin, D-Wis., in the upcoming midterm elections.
Besides the unusual campaign issues, Nicholson has to respond to questions about why his parents appear to prefer his opponent.
Donna and Michael Nicholson both donated $2,700 to Baldwin's primary campaign – the maximum amount permitted under the law for the period, according to a Federal Election Commission filing by Baldwin's campaign from this month, the Washington Examiner reported.
Nicholson's parents will be allowed to contribute the same amount to Baldwin's war chest once the general election is officially underway.
The Republican hopeful admitted his parents' politics differ from his, with the mother known for donating to Democratic groups and candidates.
"My parents have a different worldview than I do, and it is not surprising that they would support a candidate like Tammy Baldwin who shares their perspective," Nicholson told CNN.
"I'm a conservative today not because I was born one, but because of the experience I earned as a Marine in combat, my experience as a husband and father, my choice to be a Christian, the schools I chose to attend, and the decision to pursue the career that I have," he added.
"Regardless of who may disagree with my life decisions, I would not trade these experiences for anything, and they will always guide my views as Wisconsin's next U.S. Senator."
The revelation about his parent's political activities follows a controversy last year, in which Nicholson attacked fellow Wisconsinite and House Speaker Paul Ryan, saying he has a "light footprint in the state," according to a recording obtained by the Milwaukee Journal Sentinel.
Many have since questioned whether Nicholson is a genuine Republican – an accusation his campaign had dismissed.
"This is an absurd and disingenuous question," campaign spokesman Michael Antonopoulos told the newspaper. "Kevin is a conservative who supports Speaker Ryan and has stated repeatedly that he comes from a family of Democrats."