Wisconsin church's prayer garden plans halted by obscure state law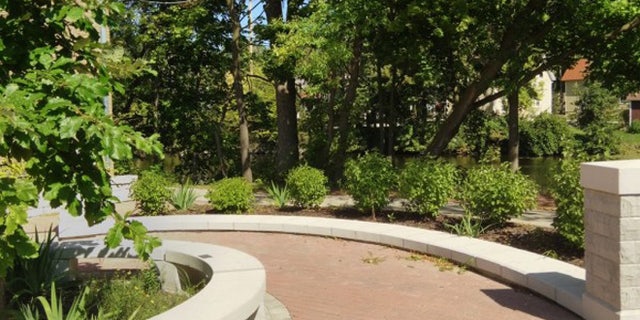 NEWYou can now listen to Fox News articles!
The small prayer garden at Advent Lutheran Church in downtown Cedarburg, Wis., supposedly a peaceful place, is disturbed by a controversy that may change state law.
The 106 year-old church's plans for the prayer garden include a columbarium, a structure with niches in which the ashes of cremated bodies are placed.
"All that would be visible are memorial plaques," explained Paul Rushing, chair of Advent's prayer garden committee and the architect who designed the garden.
But according to Wisconsin state law, the appearance of a columbarium doesn't matter. The number of niches, however, does.
Advent's columbarium is designed for 48. State law defines any columbarium with more than 10 niches as a mausoleum and requires that mausoleums be placed in platted cemeteries.
No one at Advent was aware of the law when the prayer garden was planned, nor did the planning commission mention it when Advent was granted approval for the garden in 2010.
"The planning commission gave us permission. We moved ahead and fundraised. Our problem began, unfortunately, when we let our permit expire," Rushing said.
"We went back to the city for permission in 2013. The city planner told us it wouldn't be a problem, since we'd gotten the permit before.
"We were going through the process, then 15 minutes before the final hearing, the then city attorney came in and told us someone had brought up the law. We were told we couldn't build it. We were surprised. Shocked," Rushing said.