Will Stephen Colbert launch an 'October surprise' with $776G super PAC?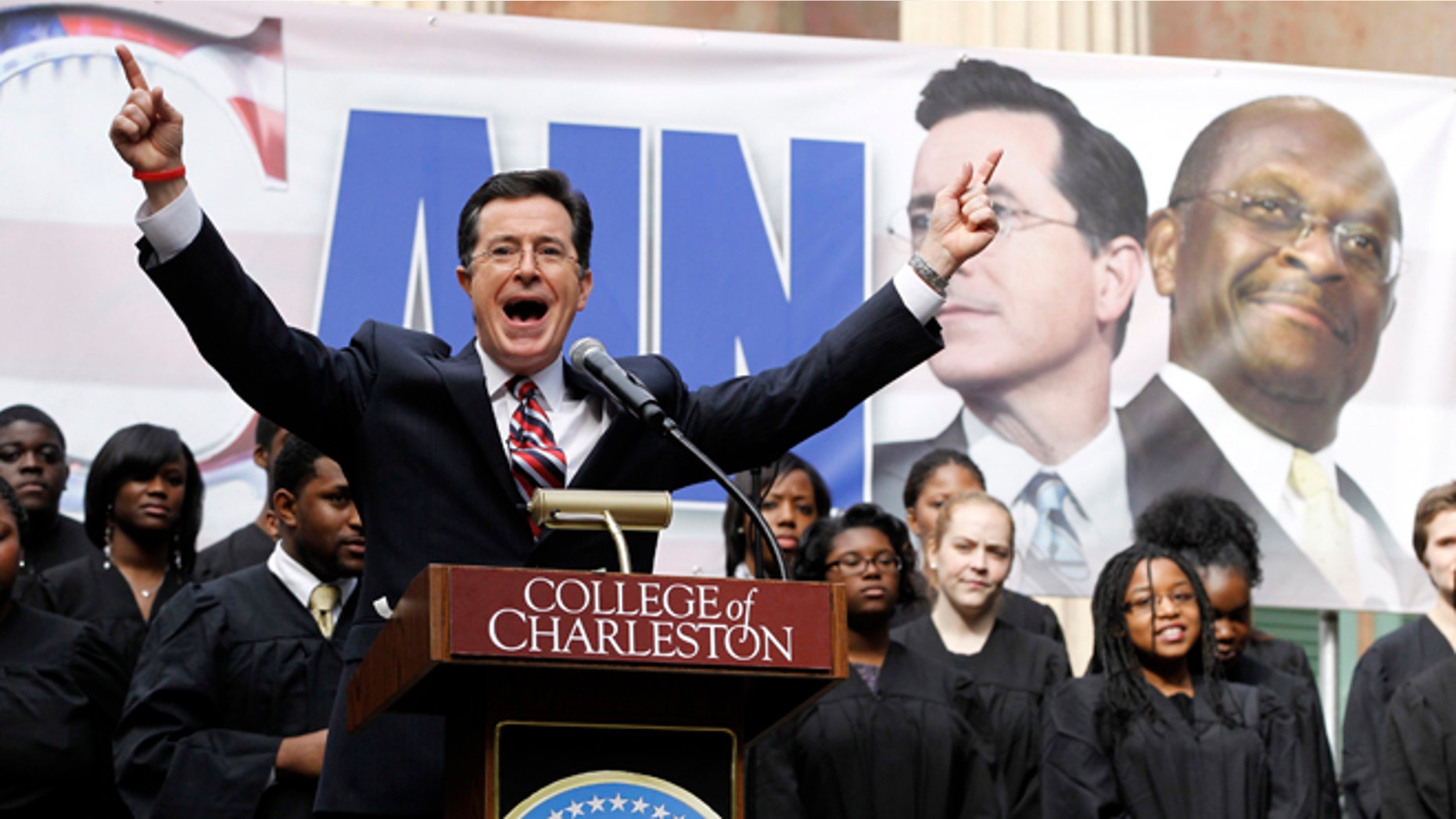 The super PAC started by Stephen Colbert has $776,033 left in its account, raising speculation about how the politically minded comedian and Comedy Central star might spend the money in the neck-and-neck presidential race with Election Day just two weeks away.
Colbert, host of Comedy Central's "Colbert Report," started the Better Tomorrow, Tomorrow political action committee in June 2011 largely to highlight the strong political influence of super PACs -- which can raise unlimited amounts of money for companies, individuals and unions.
The speculation has centered on whether Colbert intends to drain the account on a so-called "October Surprise."
A Republican strategist told FoxNews.com that amount of money could buy roughly a week's worth of TV ads in Cleveland, a major city in the key battleground state of Ohio.
Colbert's super PAC is represented by Trevor Potter of the Washington-based firm Caplin & Drysdale.
Potter, who leads the firm's political law practice, is also a former Federal Election Commission chairman and commissioner. And he served as general counsel to Arizona Republican Sen. John McCain's 2000 and 2008 presidential campaigns.
Potter also served as deputy general counsel to the George H.W. Bush 1988 campaign, according to the firm's website.
Neither Potter nor Colbert, who ran a short-lived, mock presidential campaign, responded Monday to questions about if and how the money might be spent.
The $776,033 was reported in the most recent FEC filings, for the period ending Sept. 30.