White House: Treasury Preparing 'Contingency Plan' on Debt Ceiling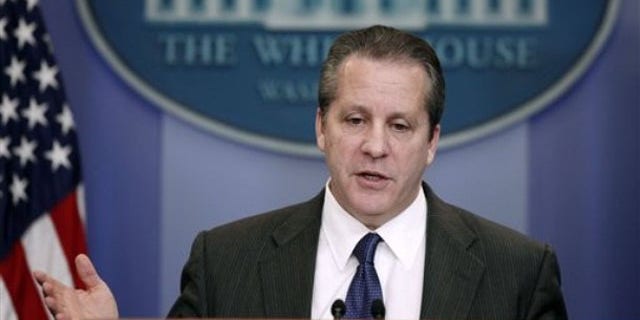 NEWYou can now listen to Fox News articles!
The Treasury Department is preparing a "contingency plan" in case Congress cannot agree to raise the debt ceiling before an Aug. 2 deadline, a top White House economic adviser said Sunday.
Gene Sperling, director of the National Economic Council, confirmed on "Fox News Sunday" that, absent a deal, administration officials will "brief people" about the impact of failing to raising the debt ceiling in the next two days. The Treasury Department says the country will no longer be able to pay all its bills after Tuesday.
However, with the framework of a potential compromise emerging, Sperling said the administration's "focus" is on those talks.
"While there are contingency plans being done, there are no good options," Sperling said. "They are all very, very dire and that's why the focus has to be on finding a bipartisan agreement as quickly as possible."
He said the U.S. is facing $500 billion in debt payments, in addition to the tens of millions of checks the government has to write for everything from Social Security to disability payments each month.
White House adviser David Plouffe, speaking on ABC's "This Week," said it would be "inconceivable" not to meet the deadline.
"We have to remove this specter," he said.