White House Holding Out Hope for Grand Deficit Deal, Budget Director Says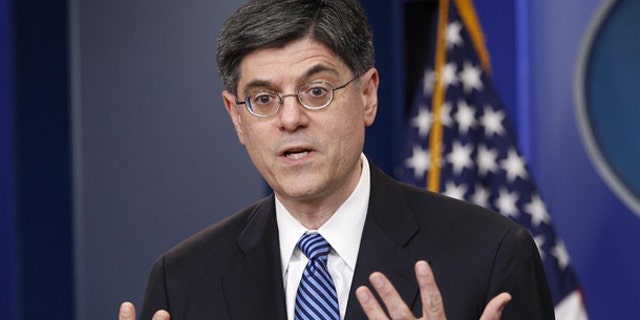 NEWYou can now listen to Fox News articles!
White House budget director Jack Lew said Sunday that the Obama administration is holding out hope for a grand deal to reduce the deficit and raise the debt ceiling, though negotiators appear to be drifting farther apart.
In multiple interviews, Lew said President Obama wants to strike "the largest deal possible" over the next two weeks.
"There's still time to get something big done," Lew said.
However, Lew acknowledged that the deficit and debt talks are proceeding on "multiple tracks."
On one track, House Republicans are pushing a plan to cut and cap federal spending, while tying a debt-ceiling increase to a balanced-budget amendment -- a plan Democrats say is doomed. On another track, Senate Democrats and Republicans are drafting a backup plan that would allow the president to win a debt-ceiling increase without a congressional majority supporting it -- a plan conservatives say they will not endorse. On the third track, Lew said there have been continuing "conversations" since the last bipartisan meeting Thursday about some semblance of a deal.
"There've been a lot of conversations within each of the party caucuses, within the House and the Senate, phone calls and conversations back and forth," he told NBC's "Meet the Press." "That's how the president left it on Thursday. We kind of put all of the items on the table. It was now a question of Congress figuring out what it could do. So I think that will continue over the next day or so."
Lew, while claiming he does not believe the country will be pushed into default, said the president still wants to achieve a "balanced package," one which includes taxes.
But Senate Republican Whip Jon Kyl, R-Ariz., suggested that as long as the president insists on taxes, Republicans in the Senate will continue working on the backup plan with Senate Majority Leader Harry Reid. At the very least, he said, Congress can avert a default.
"As to whether or not we can achieve savings in the process, again, depends on the president," he said on ABC's "This Week."