White House Denies Charges of Caving to China on Currency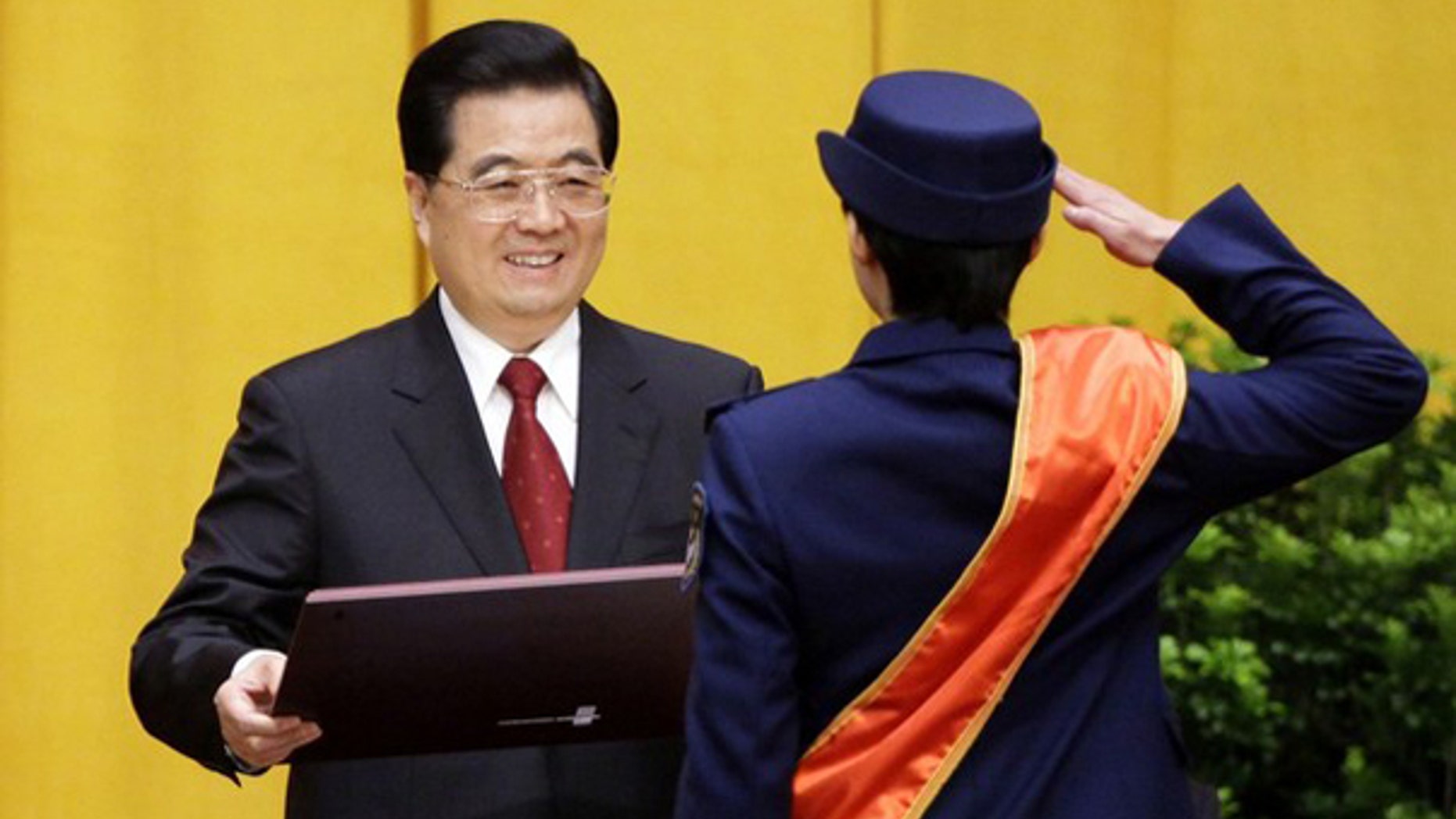 A prominent Democratic senator on Sunday suggested that the Obama administration was letting China slide on possible currency manipulation in exchange for help on Iran sanctions -- something the White House flatly denied.
Democratic Sen. Arlen Specter, reacting to news that the White House was delaying its report to Congress on whether China is manipulating its currency, told "Fox News Sunday" he's concerned the administration could be missing a chance to help U.S. workers get on a level playing field.
The report was originally scheduled for release by April 15, around the time Chinese President Hu Jintao is visiting Washington for nuclear talks.
"I'm not too happy about a delay," Specter said. "We have a real problem with the Chinese. They are very shrewd and customarily they outmaneuver us. They take our jobs. They take our money and then they lend it back to us and own a big part of America. So let's watch exactly ... what's happening."
Critics say the administration is delaying the report on exchange rates because it wants Chinese cooperation for new sanctions on Iran, and doesn't want to alienate Beijing.
Specter acknowledged the United States needs China's support in seeking United Nations sanctions on Iran over its nuclear program. But he cautioned that the Obama administration should not overstate China's negotiating position.
"The Chinese are not doing us a big favor in joining that. It's not in their interest to have Iran with a nuclear weapon -- so that if we face up to the currency issue, the steel industry can provide a lot more jobs in my state and across the country," Specter said. "If we get something concrete, a delay might be OK, but we can't stand back and let them manipulate the currency and run us ragged on the economy."
But the White House denied any correlation between the currency report and Iran sanctions.
Larry Summers, the president's top economic adviser, said the White House simply wants more time for dialogue with the Chinese, though he admits "no one can be satisfied with where we are" on exports to China.
He spoke on ABC's "This Week" and CNN's "State of the Union."
Christina Romer, head of the White House Council of Economic Advisors, told NBC's "Meet the Press" that "the exchange rate is an issue" but stopped short of saying the administration believes China is manipulating its currency.
"This is absolutely going to be an issue that's high on the agenda," Romer said. "We think it needs to be more influenced by market forces. ... We're going to be working to get the kind of results that we want, which is something more in alignment."
Several weeks ago, 130 members of Congress sent a letter to the White House urging that China be cited as a currency manipulator.
A group of 14 senators also introduced legislation calling for trade sanctions if China doesn't let the yuan rise against the dollar.
Fox News' Malini Wilkes contributed to this report.