White House Debates Car Mileage Standards With Automakers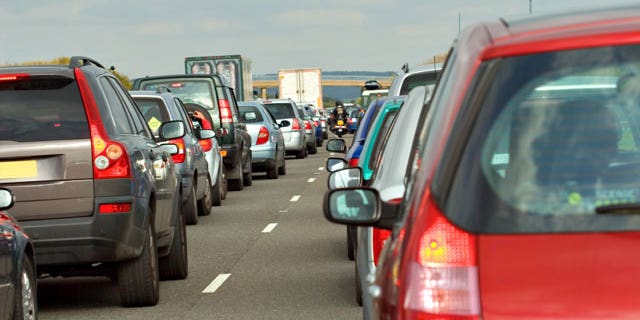 NEWYou can now listen to Fox News articles!
The Obama administration is negotiating with the auto industry, states, environmental groups, labor and other stakeholders on new vehicle mileage and emissions standards that will be unveiled in September.
While the new fuel efficiency standards are for 2017-2025 model years, they are being closely watched by automakers who are planning vehicle lineups years in advance and by environmental groups trying to curb oil dependence and reduce greenhouse gas emissions. Labor fears that too-high standards could jeopardize thousands of union jobs.
The administration will issue a proposal in September and a final rule by late July 2012. President Obama has pushed for tougher fuel efficiency standards since taking office and the rules are likely the only way he'll reach his goal with energy legislation capping greenhouse gases all but dead in an era of divided government.
"We continue to work closely with a broad range of stakeholders to develop an important standard that will save families money and keep the jobs of the future here," White House spokesman Clark Stevens told Fox News. "A final decision has not been made, and we have made clear we plan to propose a standard in September."
The New York Times reported that the administration is proposing a standard of up to 56.2 mpg for new cars and trucks by 2025, about twice the current level. A senior administration official told the newspaper that the goal was only the opening bid and may not be the final figure.
The standard would put domestic fuel efficiency in the same ballpark as Europe, China and Japan and help consumers save billions of dollars at the pump.
Environmentalists have sought requirements of at least 60 mpg by 2025, contending that more gas-electric hybrids, electric vehicles and cars and trucks with improved internal combustion engines and reduced weight could radically alter the fleet.
But automakers have warned that pushing gas mileage standards up that quickly could force them to raise prices to sticker-shock levels for many consumers, and they are skeptical that consumers will want the new breed of cars that will be smaller, lighter and, in some cases, more expensive.
Gloria Bergquist, a spokeswoman for the Alliance of Automobile Manufacturers, the top industry lobby in Washington, told the newspaper: "We can build these vehicles. The question is, will consumers buy them?"
Fox News' Mike Emanuel contributed to this report.