EXCLUSIVE: The White House is blasting House Republicans for planning to hold their first hearing as part of the impeachment inquiry against President Biden just days before the government runs out of funding, while dismissing the "evidence-free" probe as a "political stunt."
House Republicans are set to hold their first impeachment inquiry hearing to investigate allegations of corruption and abuse of power against Biden on Thursday, Sept. 28.
HOUSE WILL HOLD FIRST BIDEN IMPEACHMENT INQUIRY HEARING NEXT THURSDAY
But the White House is casting the hearing as a distraction. Congress is currently negotiating a continuing resolution to extend the current year's funding, but without passing a deal by Sept. 30, they risk sending the government into a partial shutdown.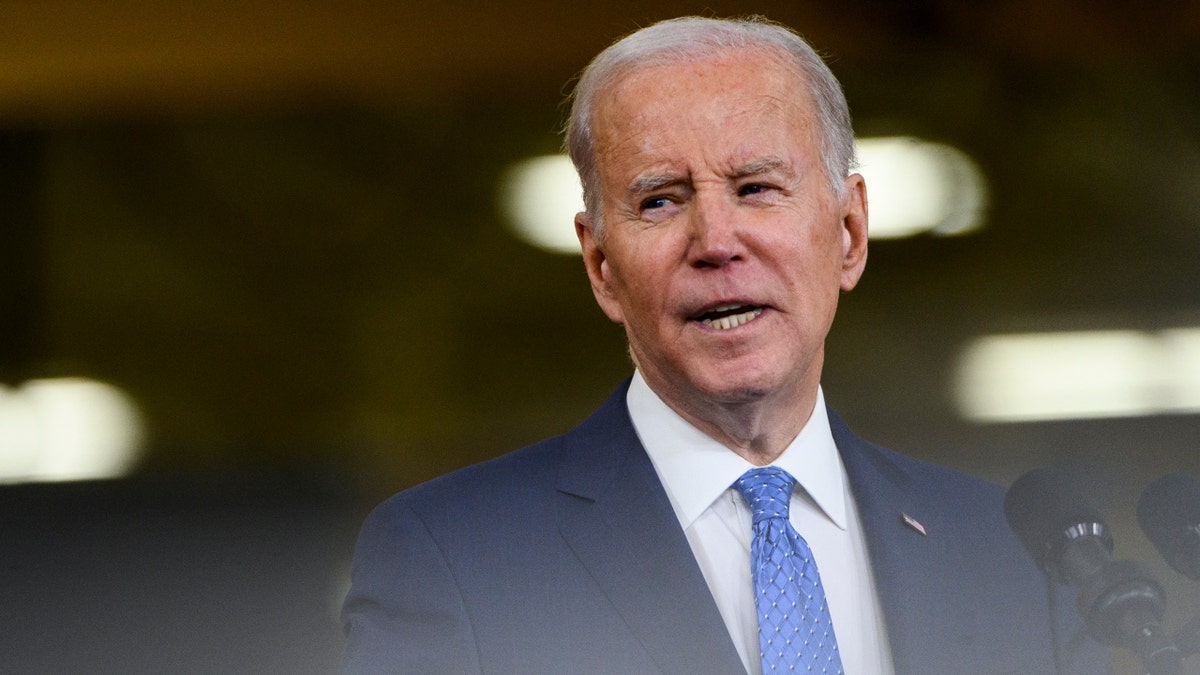 "Extreme House Republicans are already telegraphing their plans to try to distract from their own chaotic inability to govern and the impact of it on the country," White House spokesperson Ian Sams told Fox News Digital.
"Staging a political stunt hearing in the waning days before they shut down the government reveals their true priorities: to them, baseless personal attacks on President Biden are more important than preventing a government shutdown and the pain it would inflict on American families," Sams said.
If the government does run out of funding, the White House signaled to Fox News Digital it would blame Republicans.
"Their shutdown would hurt our economy and national security, furlough thousands of federal workers, and jeopardize everything from troop pay to disaster relief to efforts to fight fentanyl," Sams said.
NO CLEAR SPENDING DEAL AS CONGRESS INCHES CLOSER TO GOVERNMENT SHUTDOWN
"They are clearly hoping they can use their baseless, evidence-free impeachment stunt to try to divert attention away from the consequences of their extreme agenda, including their current funding proposal to slash tens of thousands of preschool slots nationwide and eliminate thousands of law enforcement jobs," he continued. "The president has been very clear: He is going to remain focused on the issues that matter to the American people, including preventing the devastating and harmful cuts proposed by House Republicans that are hurtling us toward a government shutdown."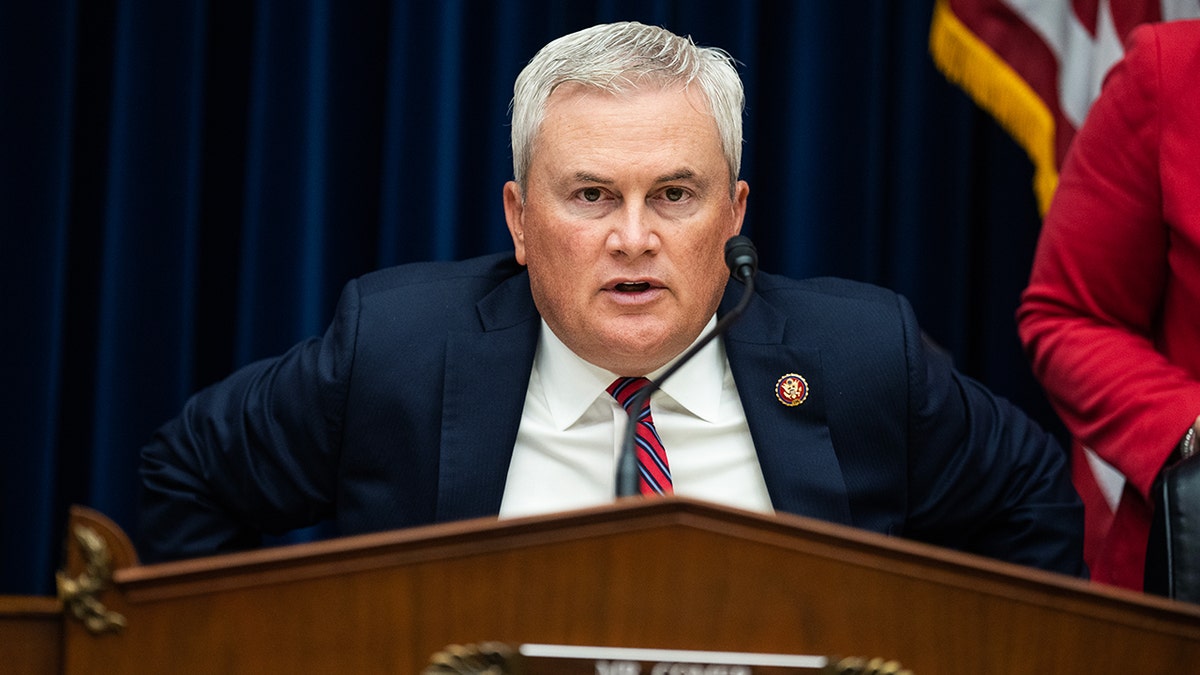 Sams added: "House Republicans should drop these silly political Washington games and actually do their job to prevent a government shutdown."
Next week's hearing will be the first since House Speaker Kevin McCarthy, R-Calif., formalized an impeachment inquiry last week. McCarthy directed Comer and House Judiciary Chairman Jim Jordan, R-Ohio, along with Ways & Means Committee Chairman Jason Smith, R-Mo., to lead the investigation.
However, the hearing won't necessarily tread any new ground. It is expected to be a review of the existing evidence and explain the status of the inquiry, sources familiar said.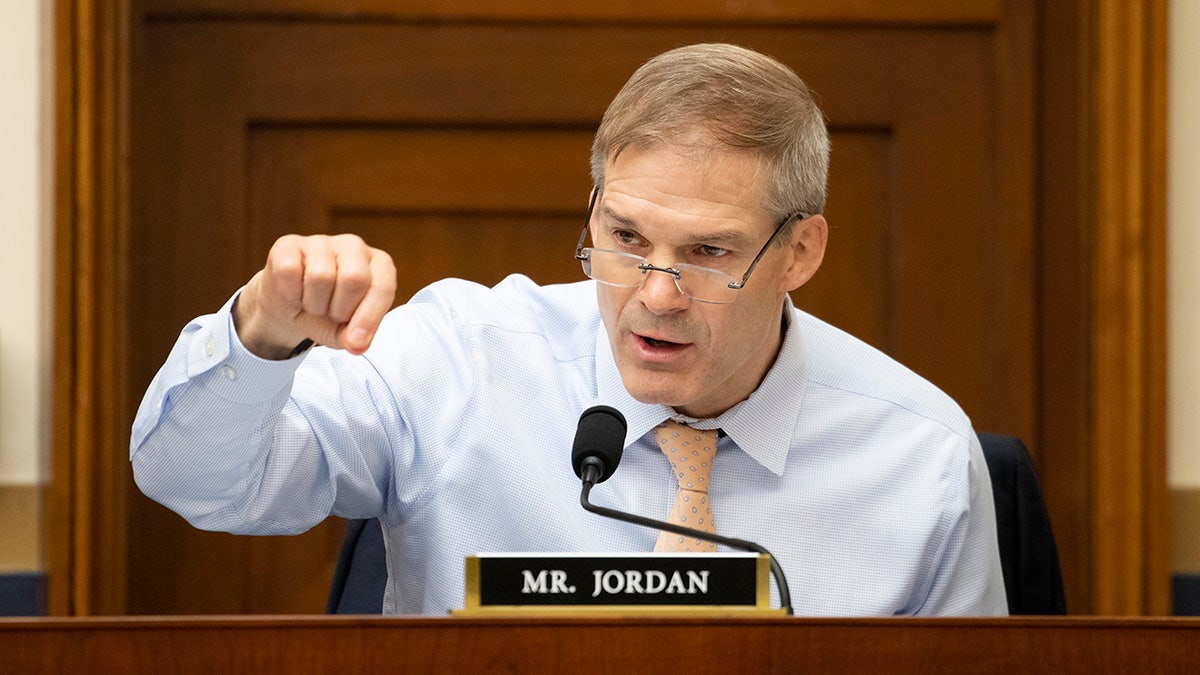 Fox News Digital first reported last week that the next step in the impeachment inquiry would be to pursue bank records from the personal and business accounts belonging to the president's son Hunter and his brother, James.
Sources familiar told Fox News that Comer is likely to subpoena Hunter Biden and James Biden's bank records this week.
MCCARTHY 'DANGLING' BIDEN IMPEACHMENT INQUIRY TO DELAY RECKONING OVER SPENDING, SOME CONSERVATIVES SAY
A source also said Comer will also seek additional transcribed interviews with Hunter Biden business associates, including Eric Schwerin and Rob Walker.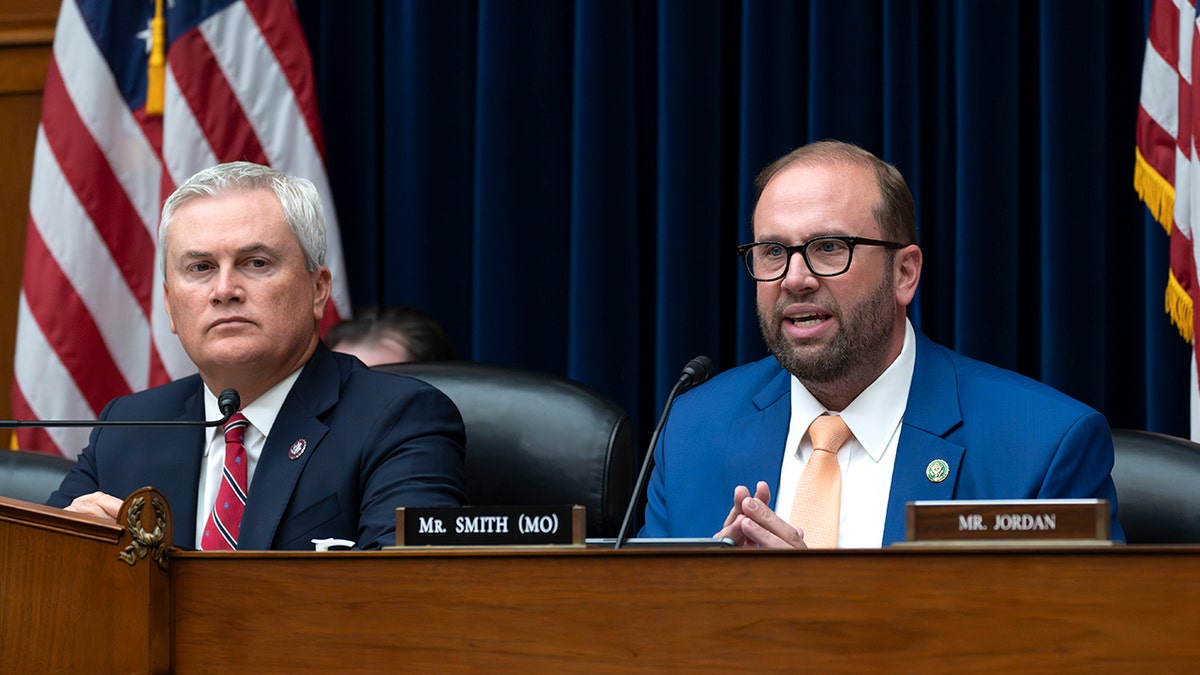 Biden faces accusations that he was involved in foreign business deals set up by his son, Hunter Biden, who allegedly promised his father would use his public office to grant favors in exchange for payments.
Comer and the other Republican investigators briefed McCarthy last week on House Republicans' findings since July related to the president's alleged involvement in his family's business dealings.
Since July, the committee took a transcribed interview from Hunter Biden's business associate Devon Archer, who claimed then-Vice President Joe Biden was "the brand" Hunter sold around the world to foreign business partners. Archer also testified that Biden joined conference calls with Hunter's business partners and attended business dinners with his son's foreign associates in Washington D.C.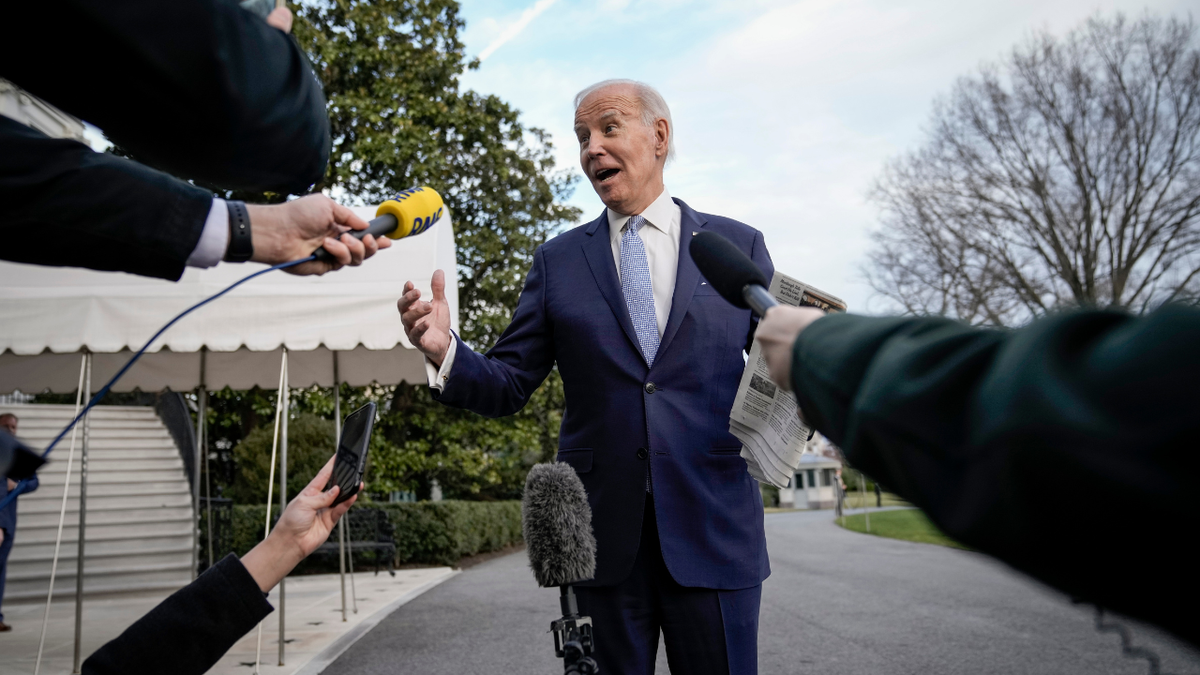 Also this summer, Comer released the third bank records memo, revealing that the Biden family and their business associates received millions of dollars from oligarchs in Russia, Ukraine and Kazahkstan during the Obama administration. Those records revealed the family received more than $20 million from these business arrangements during that time period.
HOUSE REPUBLICAN SAYS HE OPPOSES ALL TEMPORARY GOVERNMENT FUNDING BILLS AS SHUTDOWN LOOMS
Comer has also sought information from the National Archives related to the Biden family's alleged misuse of Air Force Two, and all unredacted documents in which Biden used a pseudonym—Robin Ware—to communicate with his son Hunter Biden.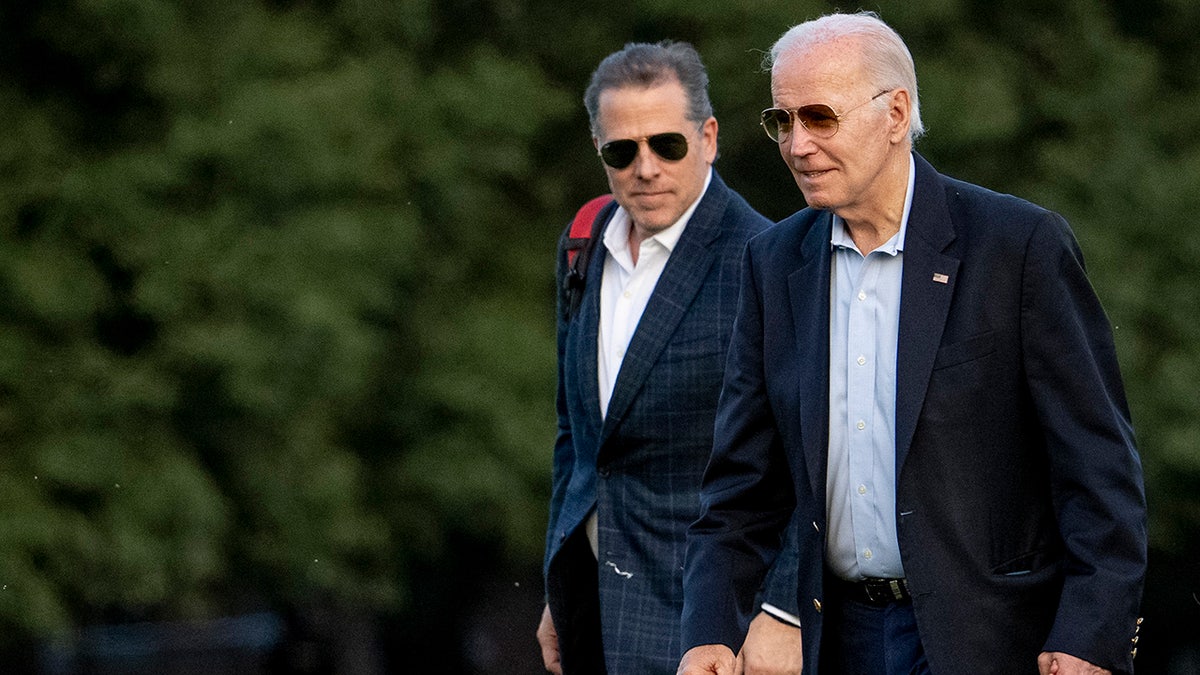 More broadly, Comer, Jordan and Smith have interviewed whistleblowers who allege politics influenced all prosecutorial decisions throughout the Justice Department's years-long federal investigation into Hunter Biden. Those allegations led to Attorney General Merrick Garland granting U.S. Attorney from Delaware David Weiss—who has been leading the probe—special counsel authority.
CLICK HERE TO GET THE FOX NEWS APP
Meanwhile, last week, Comer sought information from Secretary of State Antony Blinken on the "sudden foreign policy decisions" during the Obama administration that led to the dismissal of the Ukrainian prosecutor investigating Burisma Holdings while Hunter Biden sat on the board of the company.
The State Department has not yet turned over those records.
The White House maintains that President Biden was "never in business with his son."