West Virginia Republicans Eye Special Election for Byrd's Seat Despite State Law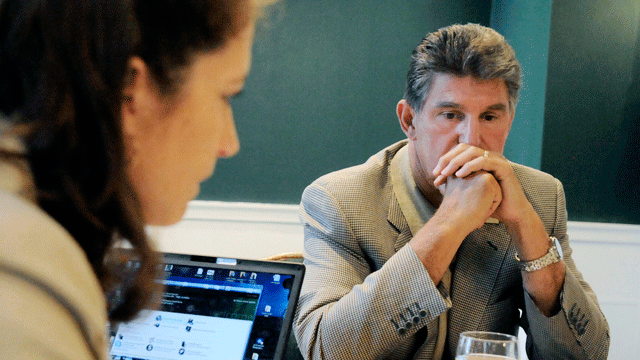 West Virginia Republicans say they are increasingly confident that the state's decision to forgo a special election in November to replace Sen. Robert C. Byrd will not withstand either legal or public scrutiny and they can find a candidate who will snatch the seat away from Democrats.
Attorneys for state Republicans are reviewing the law to determine whether a challenge is possible, Troy Berman, executive director of the West Virginia GOP, told FoxNews.com. But Republicans say they believe the state will reverse itself in the face of a public outcry for a special election to replace Byrd, who died Monday at age 92.
"It appears that the public feels disenfranchised by this," said state Senate Minority Leader Mike Hall, who estimated a 50-50 chance for a special election. "The law is clear. If more than two and half years are remaining in a term, a special election is possible."
Shortly after the Monday death of Byrd, the nation's longest serving senator, West Virginia Secretary of State Natalie Tennant said a special election will not be held in November because state law requires candidates to file before the primary election passes, which was held earlier this year.
That means Democratic Gov. Joe Manchin can appoint a substitute senator to serve out nearly all of the remainder of Byrd's six-year term, which ends after the 2012 elections. A special election would be held in November 2012 for the remaining two months of Byrd's term. And the general election will also be held at that time for a candidate to serve the next six-year term. Manchin, whose term expires in 2012, repeatedly has been named as the top Democratic contender in that race.
That scenario is welcome news for national Democrats who are trying to maintain control of the Senate in November's midterm elections.
But Hall said Republicans and Democrats will challenge Tennant's decision.
"Some of the arguments by the secretary of state are not well informed," he said. "There's going to be a legal challenge."
Republicans note that the state Legislature will be in special session next month and could vote on whether to hold a special election to fill the seat. If they vote against expanding the session to include the vote, Manchin could extend it by proclamation -- a scenario that seems remote given his interest in appointing a placeholder so he could run for the seat in 2012.
"I don't think it will come to that," Hall said of a potential extended special session. "There's been discussions in other areas of West Virginia government that the secretary of state's opinion is an error and should be corrected because we can proceed mechanically."
Berman said it doesn't look like there will be an opportunity to force the issue into court. But he agreed that Democrats, who control the governor's mansion and the Legislature, may bend to public pressure for a special election.
"At the end of the day, it's better for West Virginia voters to get their voice heard," he said.
State Democratic leaders did not return messages seeking comment.
Despite the Democrats' longtime dominance in state politics -- Byrd held his seat for 51 years and registered Democrats have a nearly two-to-one edge over Republicans -- the GOP say they have four or five candidates who can win Byrd's seat.
At the top of the list is Rep. Shelley Moore Capito, R-W. Va., who Republicans say would be their top choice.
Businessman John Rasese challenged Byrd in 1984 and 2006. Also mentioned were state Sen. Clark Barnes, former Secretary of State Betty Ireland, the first woman elected to the state's executive branch, and Beth Walker, a former state Supreme Court candidate.
"If there's an election, we would run in this environment a very competitive candidate," Berman said.
Seeking to quell doubts, Hall cited Sen. Scott Brown's improbably victory early this year in Massachusetts to capture Ted Kennedy's longtime seat.
"I don't think we'll be without a substantial candidate," he said.