West Virginia Democrat scrutinized over mine explosions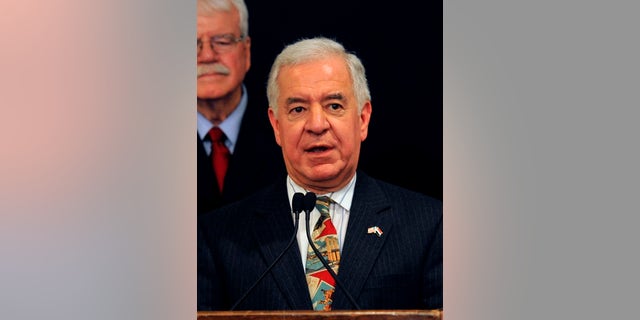 A four-year-old mine explosion may be a turning point in the competitive race against 19-term West Virginia Democratic Rep. Nick Rahall.
Rahall is facing new questions about his actions before and after the 2010 explosion at the Upper Big Branch mine, which killed 29 workers, thanks to an attack ad targeting his Republican opponent, state Sen. Evan Jenkins.
The ad, produced by House Majority PAC, accuses Jenkins of having financial ties to Massey Energy, the company that owned the mine.
However, two local television stations, WVAH and WCHS, ran segments on Sunday revealing that Rahall sold his own significant financial holdings in Massey the day after the mine explosion.
In a statement on Jenkins' website, a spokesman condemned Rahall for "trying to politically profit from the deaths of 29 miners … while hiding from voters his first move after the blast — calling his stockbroker to mitigate his financial risk."
Nor is this the first time that Rahall has had to answer difficult questions relating to the explosion of the Upper Big Branch mine.
In an interview with the Associated Press on April 7, 2010, two days after the explosion, Rahall claimed that he had personally received complaints from several miners expressing concerns that the UBB mine was unsafe, including one less than 60 days before the blast.
After reporters began to question whether Rahall had acted on any of those complaints, his spokesman issued a statement claiming the complaints had actually been made after the explosion, flatly contradicting the congressman's previous comments.
Rahall's office did not immediately respond to The Daily Caller News Foundation's request for comment.
Even before the mine controversy, the race was unusually tight. Rahall is hoping his experience and ties to the district will pull him through.
In a statement to Roll Call, Rahall said, "I rely on the intelligence and the fact that West Virginians know me."