Wasserman Schultz Voted New Head of the DNC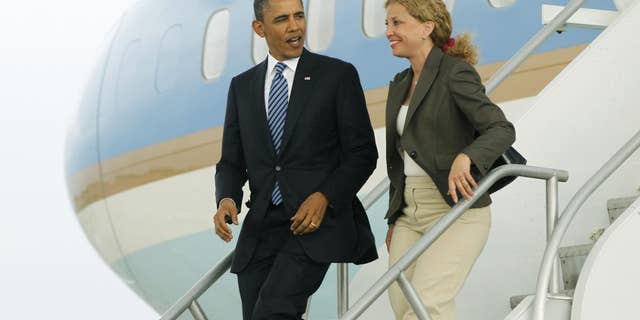 NEWYou can now listen to Fox News articles!
With the 2012 election cycle in full bloom, the Democratic National Committee Wednesday approved President Obama's pick to lead the party.
Rep. Debbie Wasserman Schultz was chosen by acclamation to take over the helm of the party. She will replace former Virginia Governor Tim Kaine who announced plans to run for the U.S. Senate.
"I will work every single day ... to reelect our president, win back the House, hold the Senate and elect Democrats all up and down the ballot," Wasserman Schultz said. "On my watch, we will not be outworked."
Hailing from the crucial swing state of Florida, Wasserman Schultz became a high-profile advocate for the Obama campaign and then, his presidency. President Obama called into the DNC meeting Wednesday to congratulate the new chairwoman.
"It's wonderful to be able to congratulate Debbie Wasserman Schultz as she takes the gavel and leads us toward a future of prosperity," the president said. "Thank you all for affirming my selection of Debbie as our new chair. I am absolutely positive she is the right person for the moment."
Wasserman Schultz is a quickly rising star in the Democratic party. Elected in 2004 to represent the 20th Congressional district in Florida, she is a member of the House Budget and Judiciary Committees and is known as a formidable fundraiser. She is a mother of three and a breast cancer survivor and will be the first female head of the DNC since Debra DeLee chaired the party between 1994 and 1995.
Fox News producer Wes Barrett contributed to this report.