Wasserman Schultz to be Named DNC Chair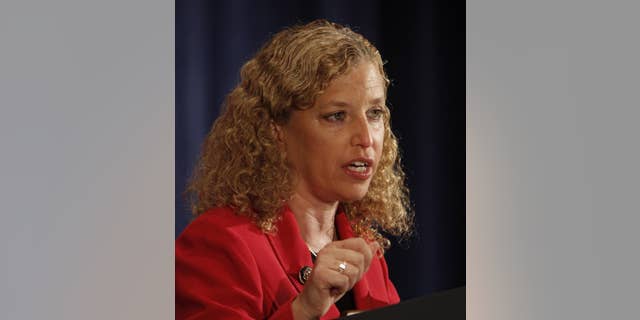 NEWYou can now listen to Fox News articles!
Fox News has confirmed that Florida Rep. Debbie Wasserman-Schultz will be named the new chair of the Democratic National Committee, replacing former Virginia Governor Tim Kaine who announced plans Tuesday to run for the U.S. Senate.
"In selecting Debbie to lead our party, President Obama noted her tenacity, her strength, her fighting spirit, and her ability to overcome adversity," Vice President Joe Biden said in a letter announcing the new DNC chair. "President Obama expressed great admiration for her as a leader, and he was honored that she accepted this important challenge on behalf of the Democratic Party."
Wasserman-Schultz is one of the most high-profile members of the Sunshine State's congressional delegation and is known to be a formidable fundraiser. Florida is traditionally a crucial swing state in presidential elections and the RNC plans to hold its 2012 nominating convention in Tampa.
Former Ohio Governor Ted Strickland and Wasserman Schultz were reportedly the two finalists for the job.
The four-term representative was first elected to the U.S. House of Representatives in 2004 and is a member of the House Budget and Judiciary Committees.
She will be the first female head of the DNC since Debra DeLee headed the party between 1994 and 1995, and she would become just the third female party chief.
The first DNC Chairwoman was Jean Westwood in 1972.
Wasserman Schultz is a mother of three and a breast cancer survivor.
Fox News' Senior House Producer Chad Pergram contributed to this report.