Washington Post reporter blocked from entering Pence rally in Wisconsin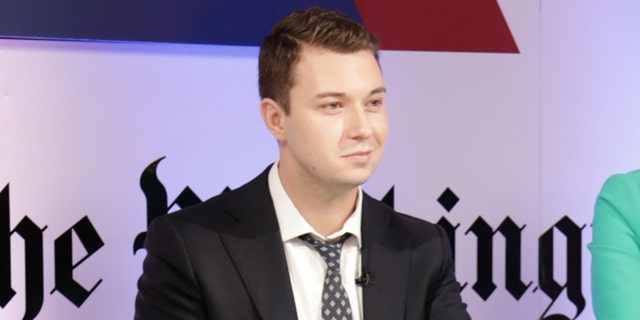 NEWYou can now listen to Fox News articles!
The Donald Trump campaign on Wednesday denied press entry to Washington Post reporter Jose A. DelReal at a rally for Indiana Gov. Mike Pence, the latest in a series of snubs of the influential D.C. newspaper.
DelReal was attempting to cover at the Waukesha County Exposition Center outside Milwaukee the first public event of the vice-president candidate since the Republican National Convention. He claimed he was turned down for a credential prior to the event by volunteers at a press check-in table.
DelReal then attempted to enter through the general–admission entrance, the Washington Post reported, as several of its reporters have done after the GOP presidential nominee's campaign began banning the newspaper last month. He was stopped by private security who told him he could not enter with his cellphone and computer.
As reported by the Post, when DelReal asked if other people attending were allowed to bring in laptops and cellphones, an unidentified official told him, "Not if they work for the Washington Post."
In recent months, the Post has published a number of unflattering articles about Trump, and the candidate seems to have singled the paper out for the cold-shoulder treatment.
DeReal locked his phone and computer in his car, and returned to the line. For a second time, he was detained by security who then called two county sheriff's deputies to pat down DelReal to make sure he wasn't carrying his phone.
After Deputy John Lappley and Capt. Michelle Larsuel, as identified by DelReal, verified he wasn't carrying one, a security person still would not let the reporter through.
"He said, 'I don't want you here. You have to go,'" DelReal reported.
"First, press credentials for the Washington Post were revoked by Donald Trump," the paper's executive editor, Martin Baron, said. "Now law enforcement officers, in collusion with private security officials, subjected a reporter to bullying treatment that no ordinary citizen has to endure. All of this took place in a public facility no less. The harassment of an independent press isn't coming to an end. It's getting worse."
In a statement, Pence press secretary Marc Lotter said, "Our events are open to everyone, and we are looking into the alleged incident."