Virginia Democrats try to block bill banning teachers from hiding students' transgender status from parents
All of the Democrats in the Virginia House of Delegates voted against 'Sage's Law'
Republicans in the Virginia House of Delegates passed a bill Tuesday that would put an end to public school districts deliberately keeping parents in the dark about students' gender transitions, despite all of the Democrats voting against it.
Virginia House Bill 2432, or Sage's Law, would require schools to inform a parent if a minor student expresses to a school employee that they are experiencing gender incongruence – or that their biological sex differs from how they identify.
Under the bill, schools would also be obligated to inform parents if the student requests that the school affirm their gender transition, as well as obtain at least one parent's permission before implementing any plan concerning any gender incongruence experienced by a minor, including counseling.
The bill passed the state House Tuesday, with one Republican and all 47 Democrats voting against, and it's now heading to the state Senate.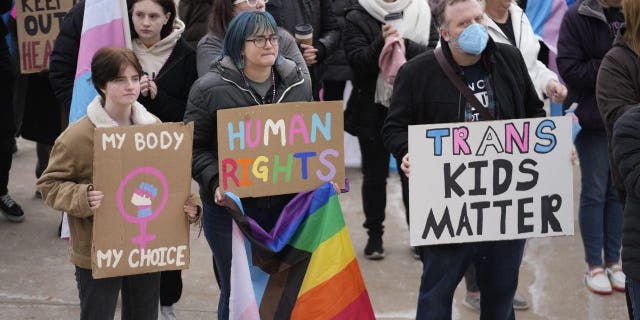 'TRANS LIVES MATTER' PROTESTERS OCCUPY OKLAHOMA STATE CAPITOL: 'THIS IS OUR HOUSE!'
Del. Dave LaRock, a Republican who introduced the bill, called it a "common-sense measure" to protect parental rights.
"Today @VaHouse voted 50-48 to send HB2432, Sage's Law, to @VASenate," he tweeted. "I am grateful for my GOP colleagues' support for this bill to ensure parents aren't excluded when a child transitions at school, or charged with abuse/neglect for affirming their child's biological sex."
"I am disappointed that all Democrats voted against this common-sense bill. I urge all Virginians to contact their Senator urging broad bipartisan support for this important legislation," he wrote.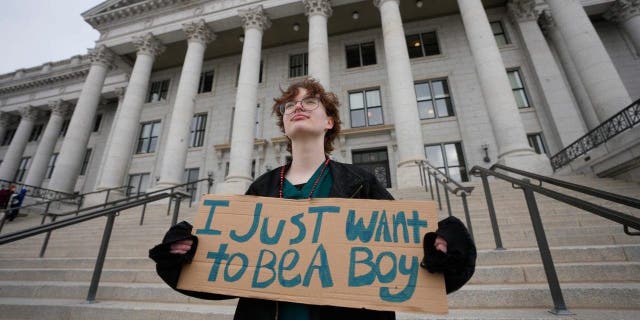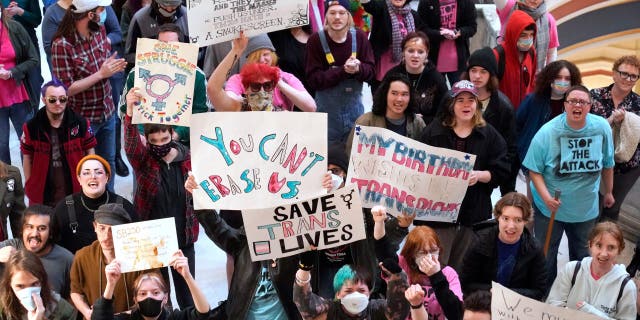 PA. PAID THOUSANDS IN ARP FUNDS TO ORGS PROMOTING 'QUEER STORY HOUR' FOR KIDS, 'GENDERQUEER' ART PARTY
Sage's Law is named after a transgender teen who ran away from home in Virginia and was reportedly sex trafficked after a Maryland court refused to return the teen home over child abuse allegations that the family "misgendered" the child.