Vermont gubernatorial candidate promises Saturday night 'governor's pardon TV show'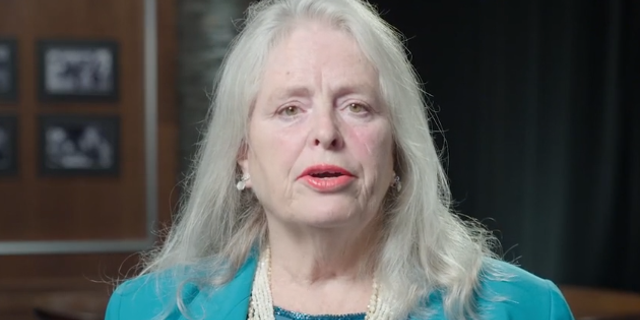 A candidate running for governor of Vermont and a seat in the U.S. House of Representatives has proposed an unusual television show with a live studio audience that'll decide each week the fate of state prisoners.
Cris Ericson, an Independent, said in a Vermont PBS commentary released earlier this month that, if elected governor, she "will host a governor's pardon TV show every Saturday night."
Ericson said she'd "pardon a few of the people who violate the new, unconstitutional anti-gun laws and some of the non-violent offenders of other laws to save Vermonters money."
The candidate — whose website states she has "the sharpest, clearest, boldest 2018 political platform of any candidate in the U.S.A.!!!" — explained that the show would consist of a "full audience in the auditorium in the governor's office building in Montpelier and invite 100 Vermonters each week to boo or cheer."
CLICK FOR FULL 2018 MIDTERM ELECTION COVERAGE FROM FOXNEWS.COM
At that point, the friends and family members of the prisoners up for pardon will be invited to speak on their behalf. "Then the audience will vote on whether I should grant a pardon as governor, with the legal authority to grant pardons," Ericson said in the eccentric commentary.
The final idea of her unorthodox proposition included selling the show "worldwide on cable TV," which would then "make a fortune" for Vermont's general fund.
The quirky PBS spot isn't Ericson's first in her race for governor. In September, a local television station posted a 20-minute video in which Ericson shares a conversation with a stuffed rat — the show's host — named "Squeaky."
Ericson is running against six other candidates for governor. A Vermont Public Radio-Vermont PBS Poll taken earlier this month found Ericson had a 1 percent chance of being elected by those polled. Republican Phil Scott led with 42 percent of the vote, while Democrat Christine Hallquist followed with 28 percent.