VA wants to fire 2 supervisors accused of manipulating data in Colorado, Wyoming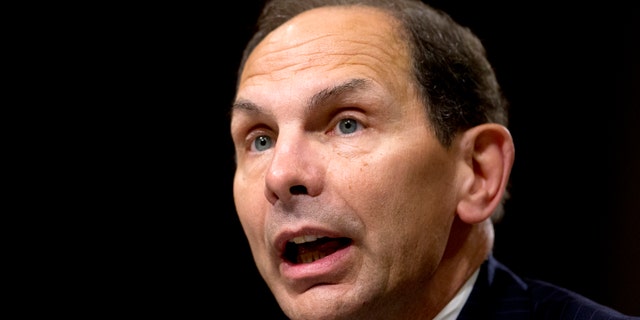 DENVER – The Veterans Affairs Department says it wants to fire two supervisors accused of manipulating health care data in Colorado and Wyoming.
The VA said Tuesday four other employees face suspension, demotion or admonishment.
The firings would be the strongest discipline handed out since May in a nationwide scandal over falsifying records on how long veterans wait to get care at VA hospitals and clinics.
Three executives of the Phoenix VA hospital were placed on leave May 1. Acting VA Secretary Sloan Gibson has said they will be fired.
The six Colorado and Wyoming employees facing discipline include Rocky Mountain Network Director Ralph Gigliotti and Cheyenne Medical Center Director Cynthia McCormack.
The VA didn't say if they were the ones facing dismissal. Neither immediately responded to phone messages Wednesday.