Utah primary to settle heated GOP governor's race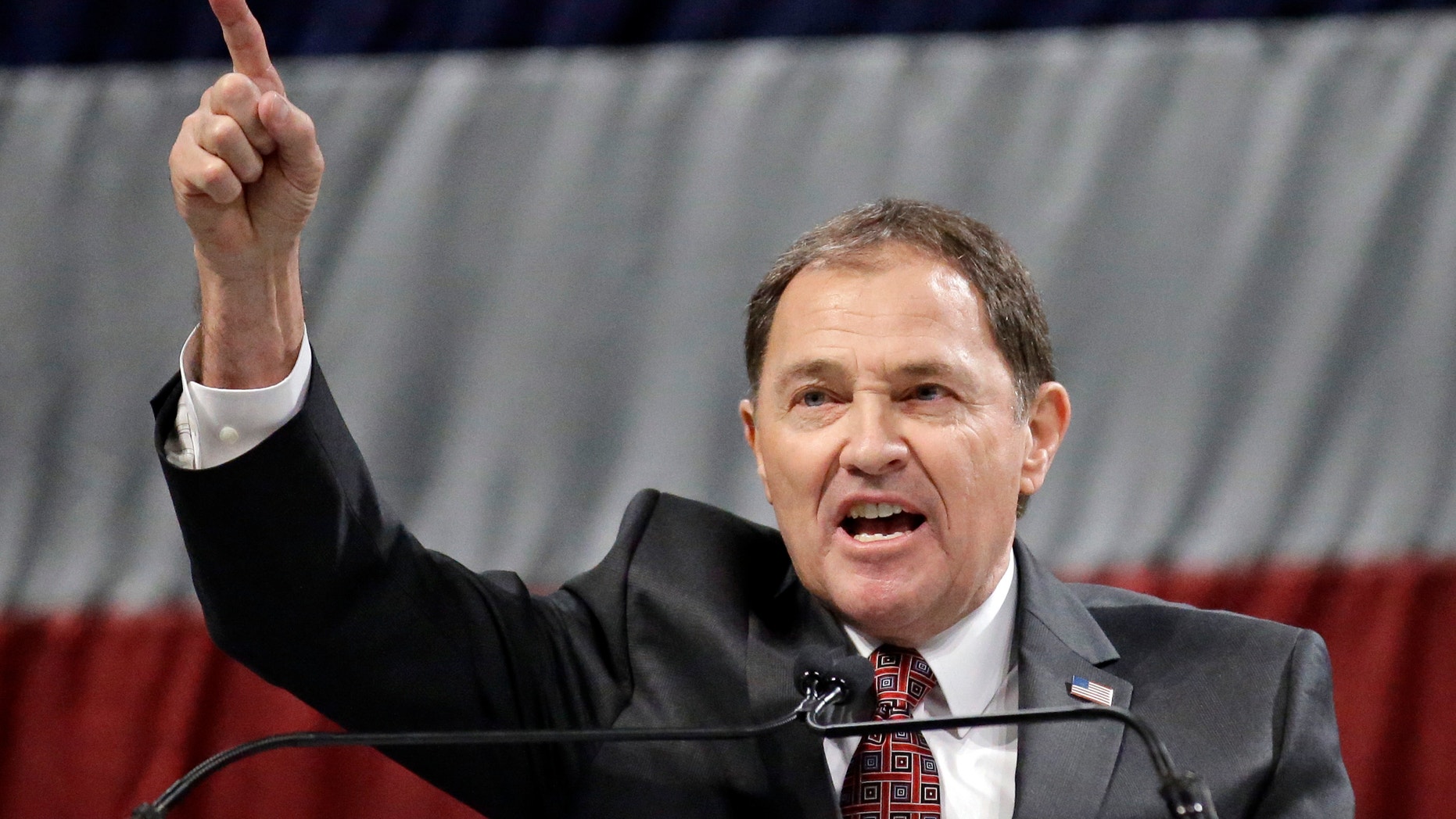 SALT LAKE CITY – Gary Herbert, who became Utah's governor at the height of the Great Recession, is pointing to the state's now-humming economy and low unemployment as he tries to ward off a re-election challenge Tuesday from successful businessman Jonathan Johnson.
In the months leading up to Tuesday's contest for the Republican nomination, Herbert has boasted of steering the state to prosperity, while his opponent, the board chairman of Overstock.com, has touted his private-sector experience and criticized the governor's approval of fuel, sales and property taxes over the years.
Johnson won more support from several thousand core members of Utah's GOP at a state convention in April, but Herbert brings a moderate appeal and more name recognition. Herbert also has an endorsement from former Republican presidential candidate Mitt Romney, who remains hugely popular in Utah.
Johnson has criticized Herbert from the right on issues such as pushing back against federal control and education policy. After Johnson's repeated hammering of Herbert for supporting Common Core education standards gained traction with conservatives, Herbert dropped his support of the benchmarks and called for repeal, saying controversy over Common Core wasn't helping students.
The reliance of both candidates on mega-donors has erupted as a campaign issue in recent weeks after The Salt Lake Tribune released a recording of Herbert referring to himself as "Available Jones" while offering to meet with lobbyists in exchange for campaign donations. Herbert has said he was disappointed in himself but that nothing unethical or illegal occurred.
A supporter of Johnson's filed a complaint with Utah's elections office over the offer, asking officials to determine if Herbert's campaign broke any election laws.
Mark Thomas, Utah's elections director, said the complaint was handed over to the Utah attorney general's office to investigate. Dan Burton, a spokesman for Utah Attorney General Sean Reyes, said he could not comment on whether the office was investigating.
Johnson has called the offer "sickening," and his campaign has pointed to Herbert's five-figure checks from wealthy donors and corporations as evidence he was "available."
Herbert's campaign says the donations are from a broad group and show the business community supports the governor's policies. His campaign manager Marty Carpenter points out that checks to Herbert for $25,000 are one-tenth the size of checks that Johnson's main donor has written. Johnson's campaign has been almost entirely funded by Overstock.com CEO Patrick Byrne, who has given about $800,000 to his bid. Johnson said he's not beholden to Byrne and they disagree on several issues.
Tuesday's winner likely will take the governor's office in November because deep-red Utah has not elected a Democratic governor since 1980.
In addition to the showdown in the governor's race, GOP voters on Tuesday will decide between U.S. Rep. Jason Chaffetz and Brigham Young University professor Chia-Chi Teng in the race for Utah's 3rd Congressional District. Since 2008, Chaffetz has represented the district, which covers Salt Lake City's southeastern suburbs toward the state's borders with Arizona and Colorado. His opponent is well-funded, but Chaffetz is a popular conservative figure who is expected to prevail.
On the left, Utah Democrats will pick a nominee to go up against Republican U.S. Sen. Mike Lee in November. Their choices are marriage therapist Jonathan Swinton and Misty Snow, a transgender woman who works as a grocery store cashier.
Voters across Utah's 29 counties also will settle partisan battles in 10 legislative races and narrow the field in a number of nonpartisan school board and local races.