Utah legislative candidate charged with assault after allegedly pistol-whipping man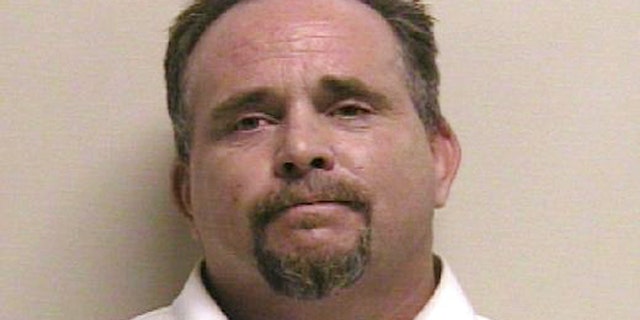 A Utah legislative candidate was charged with assault and kidnapping this week after police said he forced a man into his home at gunpoint and pistol-whipped him over a prescription drug debt.
Defendant Mark Byrge, 43, ran uncontested in the Democratic primary last month and is slated to run in November against Republican state Rep. Kay Christofferson in House District 56.
Byrge was arrested Monday on charges of aggravated assault, kidnapping and obstructing justice.
Christofferson said Wednesday he had never met Byrge or seen evidence that he was campaigning.
"It's too bad it's come to this. I'd hate to see this in any relationship, especially in a race," Christofferson said, adding that he hopes the situation is resolved fairly for all involved.
Campaign finance records show Byrge, who owns and operates a courier service, did not collect or spend any money in the campaign. He will remain eligible to run in the race unless he is convicted.
Utah Democratic Party spokeswoman Anna Thompson said the party was not working with Byrge on his campaign.
In court records, police said Byrge attacked Dayton Wright, who was treated at a hospital for large cuts on his face and the back of his head.
Byrge is being held in Utah County Jail on a $100,000 bond.
Police allege in the court documents that Byrge and Wright had been exchanging threatening text messages over money.
Byrge later told police the dispute was over an outstanding loan to Wright, but authorities said text messages indicate Byrge was demanding payment for prescription pain drugs he had given to Wright's girlfriend.
Byrge asked Wright to come by his apartment on June 1. The men argued and Byrge hit Wright in the face with a walking cane, police said.
The fight continued on the porch and front yard before Byrge pulled a gun and forced Wright inside at gunpoint, authorities said. Byrge pistol-whipped Wright and repeatedly threatened to kill him, court documents state.
Byrge repeatedly said Wright "was going to die," investigators wrote, according to The Salt Lake Tribune.
According to the Tribune, someone came to the house and told Byrge police were on their way. Byrge allegedly instructed his wife to get rid of the gun and delete text messages from Wright's phone.
Witnesses reportedly saw a man emerge from Byrge's house with his face covered in blood.
Byrge is scheduled to appear in court on July 29. Byrge's wife is also charged with obstructing justice.
Byrge is also facing charges of disorderly conduct and failure to appear in a separate case that dates back to 2012. He has pleaded not guilty. Court records show that from 1991 to 2001, he was convicted or pleaded no contest to misdemeanor assault, violating a protective order, intoxication and interfering with an arrest, among other counts.
Utah law allows someone convicted of a crime to hold office 10 years after a felony conviction as long as they've completed their sentence, paid fines and met all court requirements.
Christofferson won the District 56 seat in 2012 with nearly 88 percent of the vote.
The Associated Press contributed to this report.